Maybe one day, David Wayne Jordan will be a straight shooter. But not on this day.
The 36-year-old Bellingham, Wash. man was arrested on Tuesday morning after he allegedly fired an arrow -- wrapped with a package of marijuana -- at the second-floor recreation area of Whatcom County Jail. Police say he intended to gift the weed to inmates, but Jordan claims he was hunting squirrels, according to The Bellingham Herald.
A civilian employee with the Whatcom County Sheriff's Office allegedly spotted Jordan getting out of his Ford pickup at about 8:40 a.m. on the south side of the jail. He witnessed Jordan firing the weed-laced arrow at a mesh screen near the top of the second floor, and called the sheriff's office.
He reportedly shot too high, and his arrow landed on the roof, the Associated Press reports. Sheriff Bill Elfo said that at the right angle, he may have succeeded.
Still, "He had no explanation as to why squirrel hunting requires attaching marijuana to an arrow," Elfo told the Herald.
The baggie on the arrow contained a few grams of weed and an unknown substance, the New York Daily News reports.
Officials obtained a search warrant and forced their way into Jordan's home after he wouldn't let them in. Earlier this month, he served a 20-day jail sentence for two counts of assault and one of resisting arrest. He was rebooked Tuesday evening on suspicion of introducing contraband to a corrections facility, resisting arrest and obstructing law enforcement.
His current cell is on the first floor, the Herald notes.
Related
Before You Go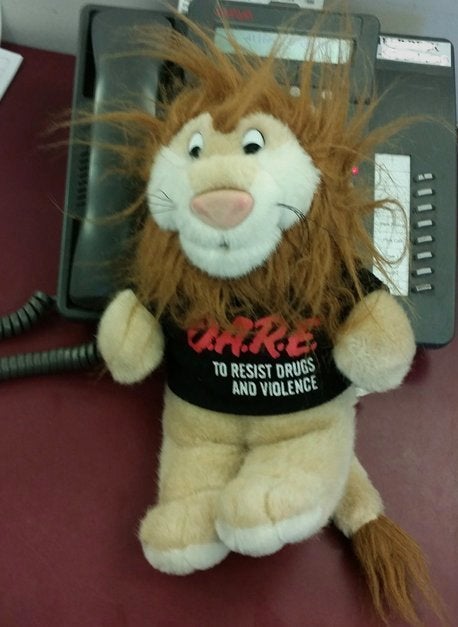 Drugs Hidden In The Darndest Places
Popular in the Community