 Marijuana businesses may not yet get a full green light on the banking rights that non-marijuana businesses already enjoy, but they are likely to get a "yellow light" as soon as the new year, Jack Finlaw, Colorado Gov. John Hickenlooper's (D) chief legal counsel, said on a joint call Thursday.
"What we're being told," Finlaw said on the call hosted by Drug Policy Alliance, "is probably in the first quarter of 2014 there will be some guidance issued that's comparable to the Cole memo from the Department of Justice that will give, maybe not a green light, but a yellow light to banks to allow them to do business [with marijuana businesses] -- to take deposits, to set up checking accounts, to set up small business loans, to allow these businesses to accept purchases through debit cards or credit cards, to allow what normal businesses are allowed to do."
Currently marijuana businesses aren't allowed to set up legal bank accounts because the federal government still considers marijuana to be illegal. Worried banks fear that they could be implicated as money launderers if they offered traditional banking services to the pot businesses.
"It's my understanding that the ball is in the court of the Department of Treasury," Finlaw added. "The Department of Justice having issued the Cole memo and having signaled to Treasury that they would be willing to see some accommodation in the banking regulations, is working with FinCEN in Treasury."
FinCEN is a bureau of the U.S. Department of Treasury that analyzes financial data to mitigate against illicit use and money laundering.
Even if the DOJ and Treasury give the "yellow light" to banks, there would also continue to be some oversight by the banks to ensure that the marijuana businesses they work with are not a front for illegal activity, Finlaw said.
Although official regulations have not been set, for now, financial institutions and other enterprises that do business with marijuana shops that are in compliance with state laws are unlikely to be prosecuted for money laundering or other federal crimes that could be brought under existing federal drug laws, as long as those pot businesses don't otherwise violate the DOJ's enforcement priorities, a senior Department of Justice official said.
"My understanding is there is a discussion in Washington about how much of this can be accomplished administratively through FinCEN, Treasury and Justice, and how much Congress needs to do something," said Ethan Nadelmann, executive director of Drug Policy Alliance, on Thursday's joint call. "It may be the reason for putting out a yellow light instead of a green light, [it] may have to do with some constraints in federal law and the administrative agencies trying to figure out how far they can accommodate these legitimate needs for access to legal banking while staying within the constraints of federal law."
Finlaw also noted that no one in Washington had given timing on the release of a marijuana business banking memo, but that the first quarter was the hope and expectation based on how the process has been working thus far and how long it took for the DOJ's Cole memo to be released.
"The hope is that we can get this resolved in early 2014," Finlaw said.
Dan Riffle, director of federal policies at Marijuana Policy Project, told The Huffington Post that the hope is that the banking issue is resolved before recreational marijuana retail shops open in Washington in Colorado in 2014.
"This raises obvious safety concerns and tax compliance issues, and one of the primary reasons Colorado and Washington voters approved initiatives to regulate marijuana was to reduce the risk of violence and ensure sales of marijuana are taxed appropriately," Riffle said. "It's imperative that Treasury, FinCEN, and the DOJ work together to resolve this issue as soon as possible in order to honor the will of voters in those states."
Messages to DOT and DOJ regarding the possibility of a first-quarter announcement were not immediately returned.
Colorado's first recreational marijuana shops are expected to open on Jan. 1, 2014, with Washington state's opening later in the new year.
Related
Before You Go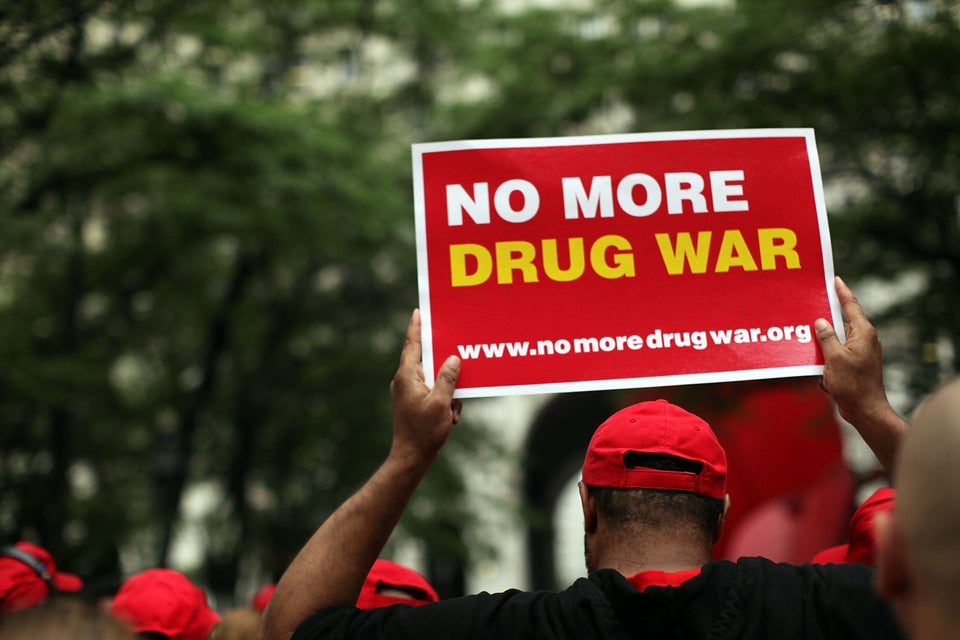 27 Reasons Why The U.S. Shouldn't Lead The War On Drugs
Popular in the Community