The Denver City Council is urging banking regulators to grant Colorado marijuana businesses access to the federal banking system, so they can finally employ the banking services that non-marijuana businesses already use.
"A lack of access to banking services is, quite frankly, the single most dangerous thing about the legal sale of marijuana for medical or social use and puts employees, consumers, regulators, and communities at risk," Betty Aldworth, deputy director of the National Cannabis Industry Association, told The Huffington Post. "When Coloradans voted to take marijuana sales out of the hands of criminals, they had a fair expectation that their communities would become safer, but the absurd interpretations of law that inhibit banking services for cannabis-related businesses are creating a very real threat to public safety."
Currently marijuana businesses aren't allowed to set up traditional bank accounts because the federal government still considers marijuana to be illegal. Worried banks fear that they could be implicated as money launderers if they offered traditional banking services to the pot businesses.
Marijuana businesses often cannot even accept credit cards for transactions, and some do not have simple checking accounts and are forced into cash-only transactions, which can put the retailers' safety at risk and can be burdensome for other issues, such as taxes and employee payroll.
"I fully support the Denver City Council's efforts to grant marijuana businesses access to federal banking institutions and I urge the Department of Justice to act swiftly in issuing guidance permitting such access," said Rep. Jared Polis (D), who cosponsored the "Marijuana Businesses Access to Banking Act of 2013." "When a small business, such as a marijuana dispensary, can't access basic banking services they either have to become cash-only -- and become targets of crime -- or they'll end up out-of-business. In states that have legalized marijuana, and for businesses that have been state-approved, it is simply wrong for the federal government to intrude and threaten banks that are involved in legal transactions."
The bill Polis cosponsored would prohibit a federal banking regulator from terminating or limiting the deposit insurance of a depository institution solely because it either provides or has provided financial services to a marijuana-related legitimate business, Polis' spokesman Scott Overland explained to HuffPost. The measure would also block federal regulators from prohibiting, penalizing, or otherwise discouraging a depository institution from providing financial services to a marijuana-related legitimate business.
Last month, Jack Finlaw, Colorado Gov. John Hickenlooper's (D) chief legal counsel, said that marijuana businesses may not get a full green light on banking rights, but that they are likely to get a "yellow light."
"What we're being told," Finlaw said on the joint call hosted by Drug Policy Alliance, "is probably in the first quarter of 2014 there will be some guidance issued that's comparable to the Cole memo from the Department of Justice that will give, maybe not a green light, but a yellow light to banks to allow them to do business [with marijuana businesses] -- to take deposits, to set up checking accounts, to set up small business loans, to allow these businesses to accept purchases through debit cards or credit cards, to allow what normal businesses are allowed to do."
Before You Go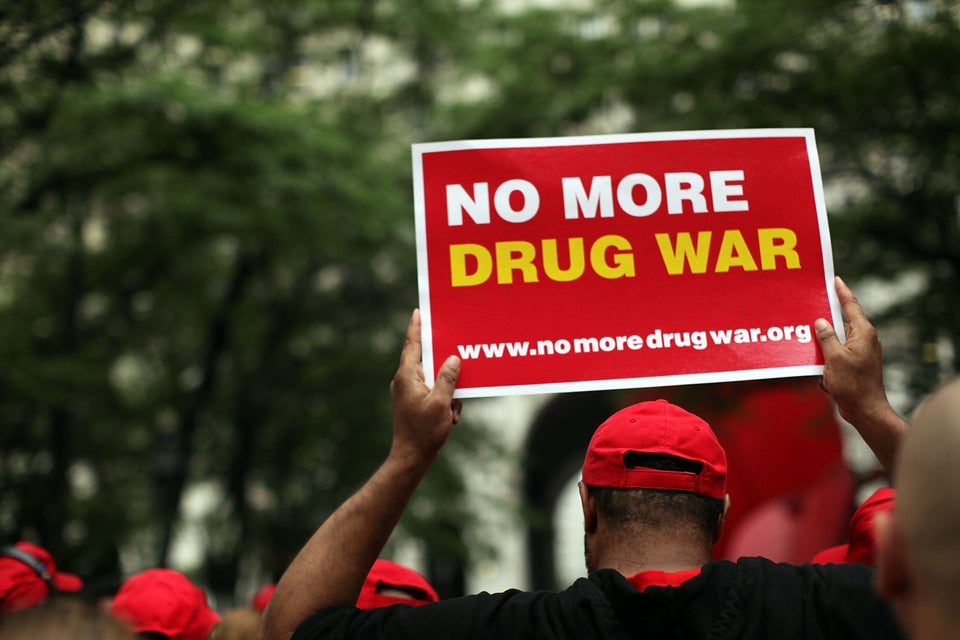 27 Reasons Why The U.S. Shouldn't Lead The War On Drugs
Popular in the Community