A billboard calling out the NFL to stop punishing players for marijuana use has popped up outside Sports Authority Field at Mile High just in time for the Broncos-Ravens NFL season opener.
The 48-foot-wide billboard--in Broncos colors, no less--produced marijuana policy reform group the Marijuana Policy Project reads, "Stop driving players to drink! A safer choice is now legal (here)." Take a look at the billboard below: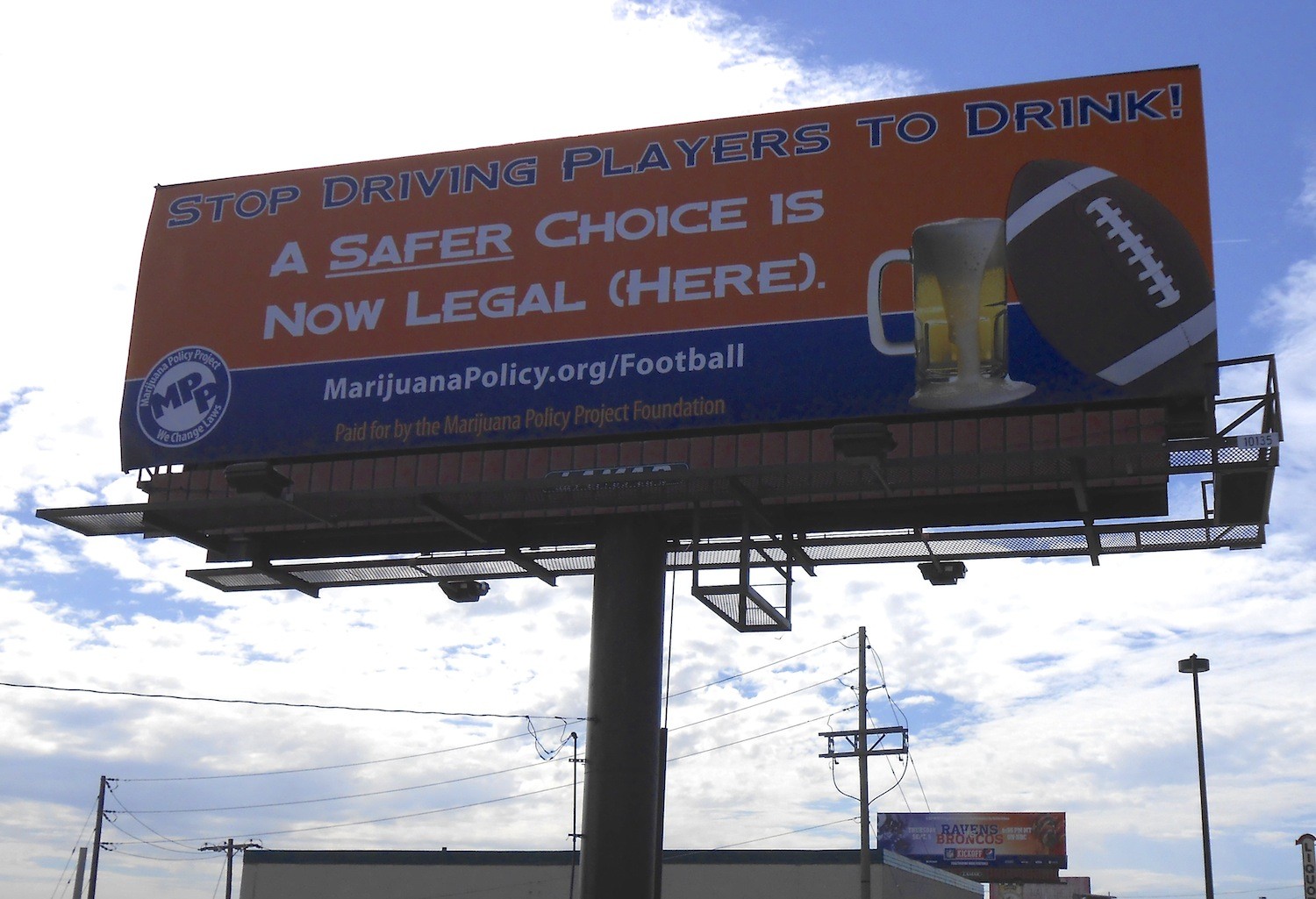 Billboard with Sports Authority Field at Mile High in the background: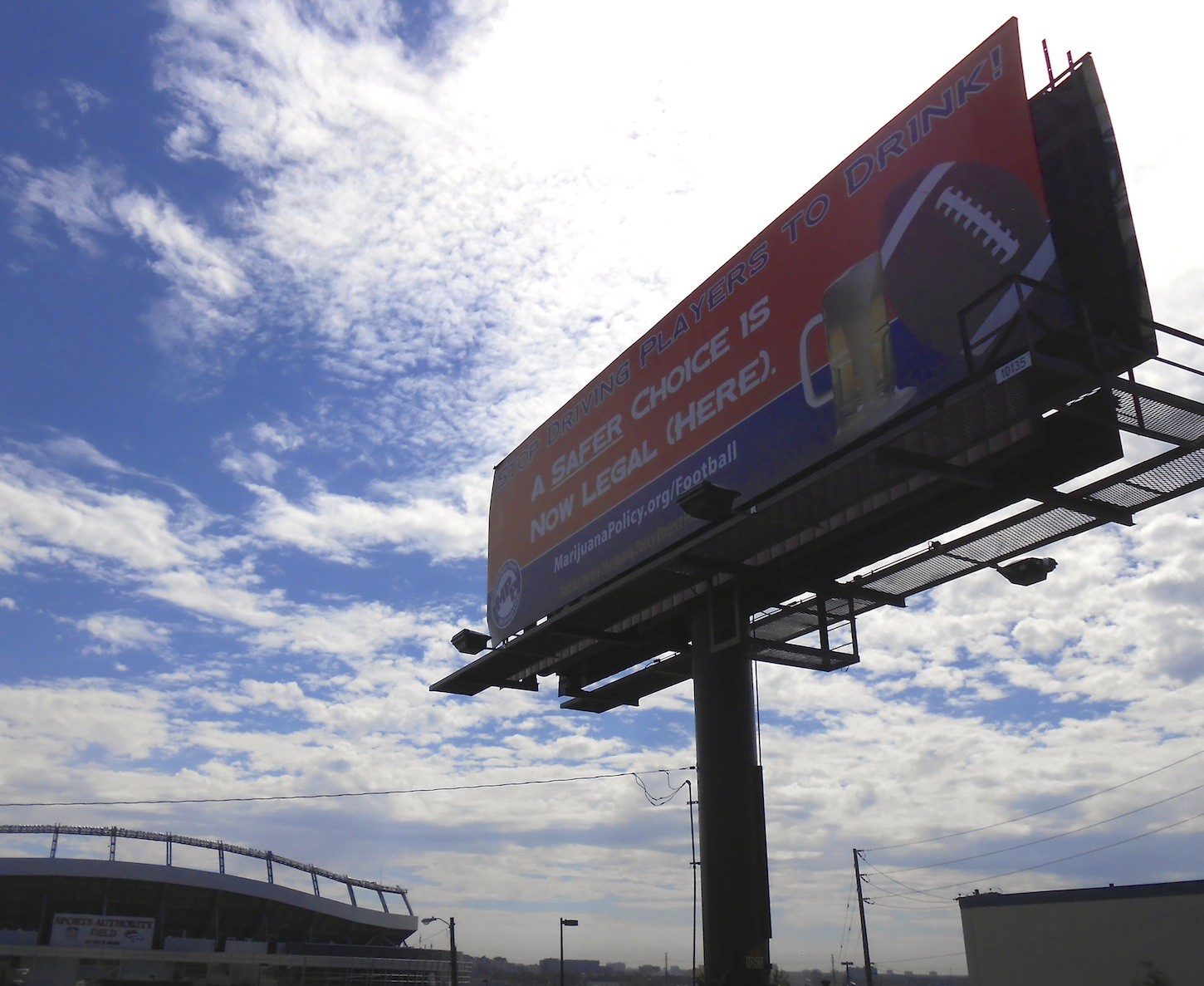 Colorado and Washington voters approved ballot measures last November which legalized recreational marijuana for adults in each state and the Department of Justice recently announced that it will let the new marijuana laws go into effect in both states.
"For years, the NFL has been punishing players for using marijuana despite the fact that it is far less harmful than alcohol, a substance widely embraced by the league," said Mason Tvert, director of communications for the Marijuana Policy Project who was a key figure in the legalization effort in Colorado. "The league would never punish a player simply for having a couple beers, so why does it penalize them for using a substance that is less toxic, less addictive, and less likely to contribute to violence."
"The NFL's harsh marijuana penalties do nothing to promote the health and safety of the players," Tvert added in a statement. "If anything, they put players in danger by steering them toward using alcohol and away from making the safer choice to use marijuana instead. We hope Commissioner Goodell will explain why the NFL is willing to promote the use of alcohol among its players and fans, but unwilling to recognize that a safer alternative is now legal here."
The billboard might hit home for Broncos fans who will watch their team play the first six games of the season without star linebacker Von Miller who was suspended for violating the NFL's drug policy.
Although millions of eyeballs will likely be tuned in to see the NFL opener in Denver, NFL reporter Jason Cole tweeted skepticism about the billboard being seen by all those fans: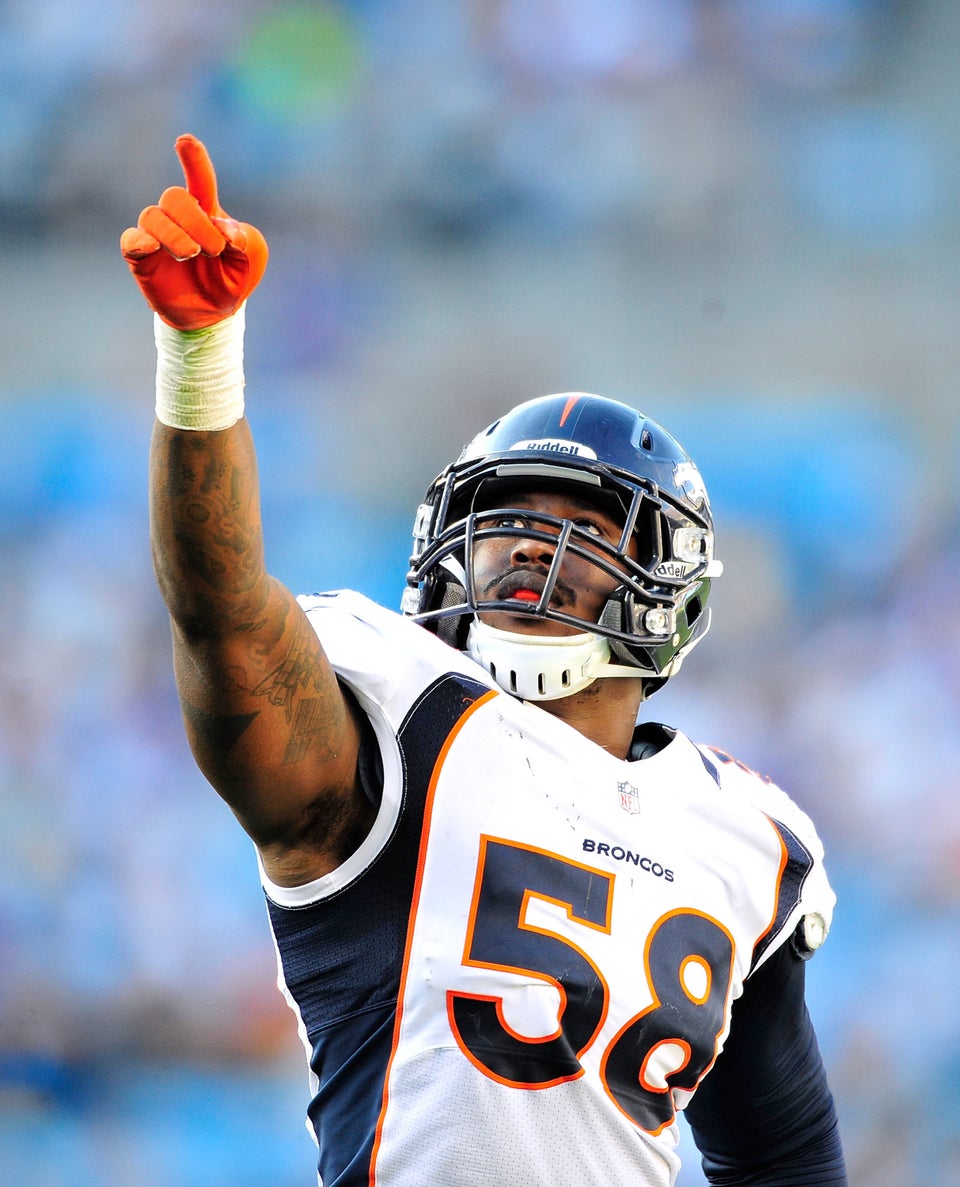 2013 NFL Suspensions - Week 1