You may have read the news that Privateer Holdings has entered into a marketing agreement with the Estate of Bob Marley to begin marketing "Marley Natural" marijuana. The marijuana will be "a premium cannabis brand rooted in the life and legacy" of Bob Marley, according to Privateer's CEO, who spoke respectfully of the late Rastafarian reggae artist. "This is what the end of prohibition looks like," said CEO Brendan Kennedy. "Bob Marley started to push for legalization more than 50 years ago. We're going to help him finish it."
It's fascinating how the prospect of cashing in on Bob Marley and the devotion of his fans can change a CEO's perspective. As Kennedy explained to NBC News, "The American cannabis industry is about a $50 billion industry." For it wasn't too long ago that Kennedy was disrespecting "stoners" and their culture, Bob Marley in particular, in every mainstream interview he could.
As soon as marijuana was legalized in Washington State, web entrepreneur Brendan Kennedy was profiled by Washington's KUOW as "the former COO, an MBA from Yale and a six-time Ironman triathlete, [who] left a successful job in the banking industry to start Leafly.com." Just the kind of person who might harbor some prejudices against "stoners", perhaps? In November 2012, Kennedy told KUOW stoners are "not elevating the conversation. They're perpetuating the negative stereotype. They are their own worst enemy."
I see. Stoner culture perpetuates a negative stereotype. Go on...
By February 2013, Oregon Public Broadcasting reported on "Washington Marijuana Legalization Draws Yale MBAs With Big Ideas". Kennedy was explaining how the $7 million in stock offerings for Privateer was enough to, as OPB puts it, "build some mainstream brands that don't conjure images of stoners or hippies or hip-hop artists." "Every brand doesn't need to focus on the Grateful Dead or Snoop Dogg or Willie Nelson," Kennedy says. "It just doesn't need to be that way." The story continues by explaining that Kennedy is "targeting what he calls the connoisseur recreational user."
I see. Stoner culture icons like Grateful Dead, Snoop Dogg, and Willie Nelson wouldn't appeal to connoisseur recreational marijuana consumers, just stoners. Go on...
In May 2013, the story of Medbox, the marijuana vending machine, was covered by Bloomberg Businessweek. It described Privateer's Leaf.ly as "a sort of Yelp (YELP) for dope" and Kennedy explained how he wants "no puns, no pictures of pot leaves or giant joints, none of the negative stereotypes."
I see. Using giant pot leaves in one's branding would be a negative stoner stereotype. Go on...
In June 2013, the New York Times was covering Kennedy for "How to Invest in Dope" (interestingly, the story's URL is "how-to-succeed-in-the-legal-pot-business," indicating that someone changed the title.) Again the story of how Privateer acquired Leaf.ly is revealed, with the Times reporting "A big part of the site's appeal was that it wasn't already branded with symbols of pot culture." Kennedy explained that "It didn't have any of the old clichés. The site wasn't plastered with pot leaves or pictures of Bob Marley."
I see. Plastering your brand with pot leaves and pictures of Bob Marley is an old pot culture cliché. Go on...
In August 2014, Privateer had invested in Arbormain, a firm handling warehouse leasing for legal pot grows in Washington State. According to the Kitsap Sun, "the CEO says he hopes Arbormain's professional atmosphere will elevate the conversation surrounding the marijuana business by doing away with 'cannabis culture's stoner stigma.' These stereotypes, Kennedy said, are 'insulting to the people who consume the product.'" Kennedy continued, "We are tired of the clichés. Every brand doesn't have to use the color green or have leaves plastered over it. Not every brand needs to look like the Grateful Dead or Cheech and Chong. There is an opportunity for professional people in this industry."
I see. Plastering green pot leaves on your brand is unprofessional and insulting to the pot consumers.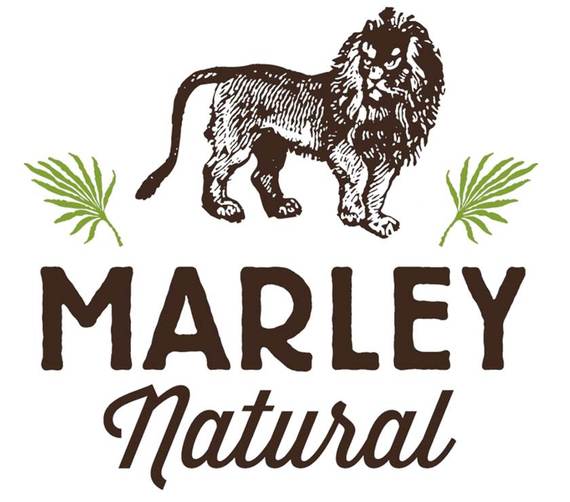 So, Brendan Kennedy, would you like to explain how now using the image and legend of Bob Marley to sell marijuana to connoisseurs and professional people with a logo festooned with green pot leaves and the reggae lion is suddenly not a "negative stereotype", not "insulting to the people who consume", and not a stoner "cliché"?
As Tony Dokoupil writes for NBC News, "Kennedy sees no reason for worry. He used to think Bob Marley was a drag on the pot industry, a Cheech-like stoner whose audience was limited to college kids in duct-taped bean bag chairs. He was wrong, he said. Now he's trying to build a brand that captures the real Marley: less a party animal than a philosopher, a person hungry to connect with the world, not retreat from it. The deal took him 18 months to develop, but when it closed late this past summer, he celebrated with a song: 'Three Little Birds,' which he played at dinner time, his infant daughter cooing to the tune."
Amazing how much Brendan Kennedy's opinion of Bob Marley has changed when there is millions of dollars to be made on stoner culture. As Marley once said, "The greatness of a man is not in how much wealth he acquires, but in his integrity and his ability to affect those around him positively."
REAL LIFE. REAL NEWS. REAL VOICES.
Help us tell more of the stories that matter from voices that too often remain unheard.