 American and European researchers have found that increasing natural marijuana-like chemicals in the brain may help correct behavioral issues related to autism.
Daniele Piomelli of UC Irvine and Olivier Manzoni of INSERM, the French national research agency, led the study, which could result in treatments of anxiety and cognitive defects in individuals with fragile X syndrome, the most common known genetic cause of autism, according to a press release by UC Irvine.
The study examined 2-AG, which naturally occurs in the brain and is in a class of chemicals called endocannabinoid transmitters. These transmitters allow for the efficient transport of electrical signals at synapses, which is severely limited in people with fragile X syndrome.
The researchers treated mice that exhibited symptoms of fragile X syndrome with novel compounds that correct 2-AG protein signaling in the brain. And the results were promising--the mice showed "dramatic behavioral improvements in maze tests measuring anxiety and open-space acceptance," UCI reports.
Piomelli said this is the first study to identify the role of naturally-occuring endocannabinoids, which share a similar chemical structure with THC, the primary psychoactive component of marijuana. "What we hope is to one day increase the ability of people with fragile X syndrome to socialize and engage in normal cognitive functions," said Piomelli, a UCI professor of anatomy and neurobiology.
"It would be either an oral or injected drug but that's at the very end stage of drug discovery, and we are at the very early stage of drug discovery," Kwang Mook Jung, a researcher on the study and UCI professor, told The Huffington Post.
In addition, his study of endocannabinoids could result in new treatments for anxiety, pain, depression and obesity, according to UCI.
Piomelli and the other researchers are not advocating giving marijuana to individuals on the autism spectrum; they are only looking at increasing the marijuana-like chemical naturally occurring in the brain.
However, some have advocated for marijuana as a treatment for people with autism, reporting the same anxiety-reducing effects. In 2009, Mieko Hester-Perez made national headlines for giving marijuana to her then-ten-year-old son with autism, Joey. Hester-Perez said that pot changed Joey's life. The mother said she tried countless diets and drugs on her son, with no luck, the Autism Support Network reports. Prescription drugs, such as Ritalin, gave him serious side effects, including facial ticks, seizures, liver damage and dangerous weight loss. With the marijuana cookies his mother gives him, Joey is able to calmly play with toys, smile and even try to talk, according to his mother.
When another mother, D'Ette Spurgeon, saw her 20-year-old son begin smoking marijuana, she quickly accepted it as she saw that it improved his sociability, vocabulary and calmed his anxiety, according to Marijuana.net. She said she was able to have her first conversation with her son.
However, there are strong critics of giving marijuana to children and young adults. Research on the effects of marijuana on autistic children is limited, and there have been studies showing possible negative effects of marijuana on young people. A study released last month found that teens who routinely smoke marijuana risk a long-term drop in their IQ. Earlier this month, a study found that smoking pot as a teenager can double a man's risk of getting testicular cancer. Other researchers found that people who smoke marijuana are twice as likely to become schizophrenic than those who do not, although it is unclear if it's because of a correlation or actual causation.

Before You Go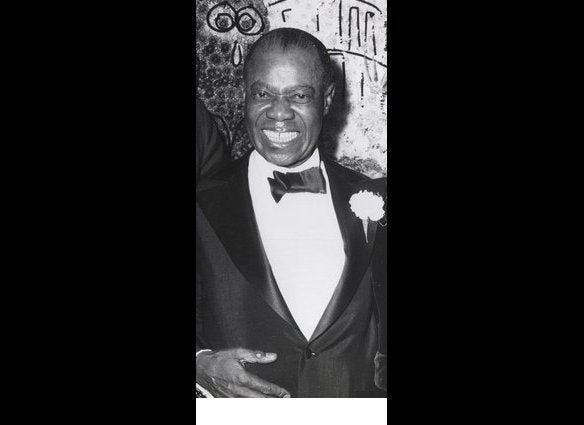 Key Moments in Marijuana History
Popular in the Community