Police in Oklahoma City are concerned that drinkers in the city are going to pot -- literally.
The cannabis concerns started last weekend when traffic cops pulled over a man who had an alcoholic beverage he claimed was spiked with marijuana.
Turns out, the authorities didn't realize that marijuana can be added to alcohol. Now they worry they may have a pot problem they can't nip in the bud, especially because there is lots of information about combining pot and booze on the Internet.
"It can be just a matter of time before teenagers especially get ahold of the recipe or videos, and then start trying or experimenting with it at home," Mark Woodward of Oklahoma's Bureau of Narcotics told KFOR-TV. "It will look like a regular drink. It will smell like a regular drink but yet it could be laced."
The weed worries of the Oklahoma cops may be overstated according to Canadian journalist Lisa Mamakind Kirkman, author of "Sex Pot: The Marijuana Lover's Guide To Gettin' It On," which includes a chapter about marijuana and booze.
"People have been mixing cannabis with alcohol for thousands of years," she told The Huffington Post. "What is funny about their reaction is that mixing pot and alcohol actually makes the alcohol safer because the pot is just going to make you sleepy sooner."
Drinking while intoxicated with any mind-altering substance is never good, but studies collected by the National Organization for the Reform of Marijuana Laws suggest that people are more likely to drive safer under the influence of pot than under the influence of alcohol because pot smokers are consciously aware their mind is altered and compensate for the impairment.
NORML quoted a 2002 review of seven separate studies involving 7,934 drivers which found that "Crash culpability studies have failed to demonstrate that drivers with cannabinoids in the blood are significantly more likely than drug-free drivers to be culpable in road crashes."
Marijuana cocktails may be relatively new in Oklahoma, but in states that allow medical marijuana, some dispensaries offer wacky weed margaritas and "pot-tails" with names like the "Green Dragon," the "Jamaican Me Crazy" (a piña colada with cannabis) or Mota Mojito made with marijuana-infused rum, mint and lime.
However, Steve DeAngelo, who runs a dispensary in Oakland, Calif., isn't high on cannabis Cosmos or ganja Gibsons.
Before You Go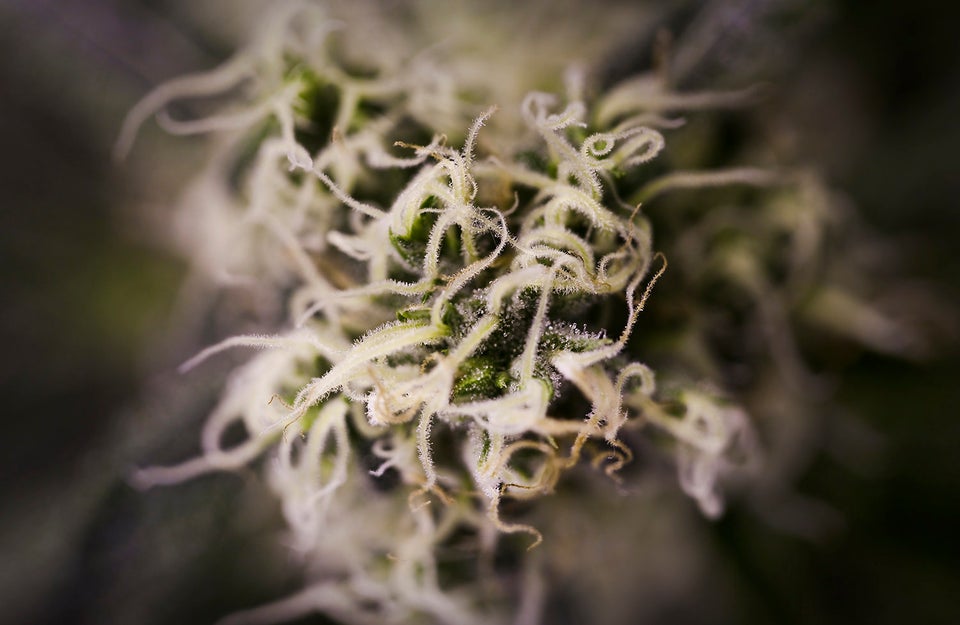 Marijuana Porn
Popular in the Community