The price wasn't too high.
Phoenix-based American Green announced that the 120-acre plot will eventually become the "country's first energy-independent, cannabis-friendly hospitality destination."
The company plans to keep the existing infrastructure, which includes a hotel and a trading post, and invite other marijuana-friendly businesses to set up shop as it expands.
Nipton made a name for itself in the early 1900s as a gold rush town and a rest stop for the railroad industry. It was put on the market last year after its owner, Gerald Freeman, said he was too old to manage it. Freeman died shortly thereafter, according to NPR. About 20 people currently call Nipton home.
"We are excited to lead the charge for a true 'Green Rush,'" David Gwyther, president of American Green, said in a press release. "The Cannabis Revolution that's going on here in the US, has the power to completely revitalize communities in the same way gold did during the 19th century."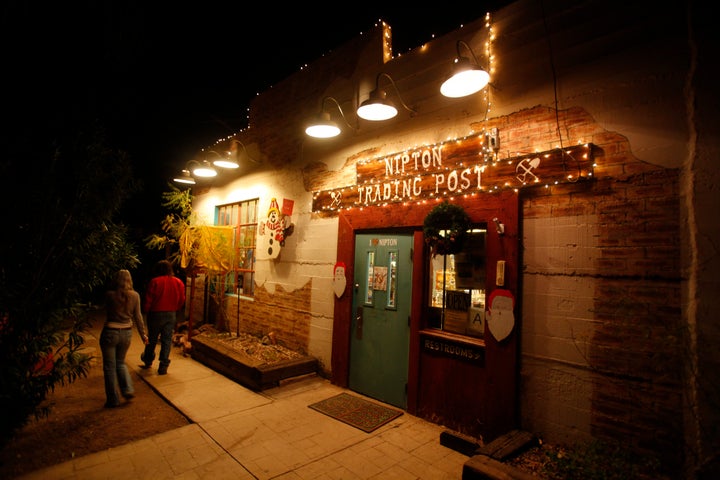 The company plans to start by infusing local water with CBD ― the cannabinoid said to have relieving effects and that doesn't get you high ― and distributing it through California. Eventually, though, it'll have everything a typical cute bed-and-breakfast town has, except you probably won't have to sneak out to the back porch to light up.
American Green will spend some $2.5 million in the next 18 months to rebuild Nipton into a stoner's paradise, according to the company's release. It plans to expand on the town's small solar farm and aims to add "CBD and mineral baths, cannabis-product retail outposts, artists-in-residence programs, culinary events, and Bed-and-Breakfast lodging to complete the charming small town experience."
Popular in the Community