 Investors are still pretty high on the marijuana business -- even after getting warned away by one of the industry's hottest companies.
On Monday afternoon, Medbox Inc., a small company that makes pot-dispensing vending machines, stock was trading at $42 -- up from $6 last week, right before Marketwatch.com recommended investing in the firm as a proxy to getting into the marijuana business.
That story prompted a 3,000 percent share price spike -- Medbox stock touched $215 before closing at $205 on Thursday.
"I'm thinking pot smokers shouldn't trade stocks," wrote one former hedge fund manager on Sunday.
The dramatic rise prompted the company to issue a statement on Thursday warning that although the company's growth and revenues were improving, the share price was greatly exaggerated and "not based upon present business economics."
The release worked, to a point. On Friday Medbox closed at $20 a share. Still, that's more than three times what it had been trading for months prior--MedBox was lingering at $3 a share leading up to the election, when two states legalized marijuana for recreational use.
Other companies in the marijuana industry have also benefitted from the election's results, though none at the scale of MedBox.
SearchCore Inc., which operates media, technology and marketing companies -- including WeedMaps -- rose to 52 cents from 30 after the election and then jumped again, closing at 88 cents on Friday. Shares of hydroponics company GreenGro Technologies more than tripled, closing at eight cents on the Friday after the election. Cannabis Science's stock has nearly doubled since the election.
Related
Before You Go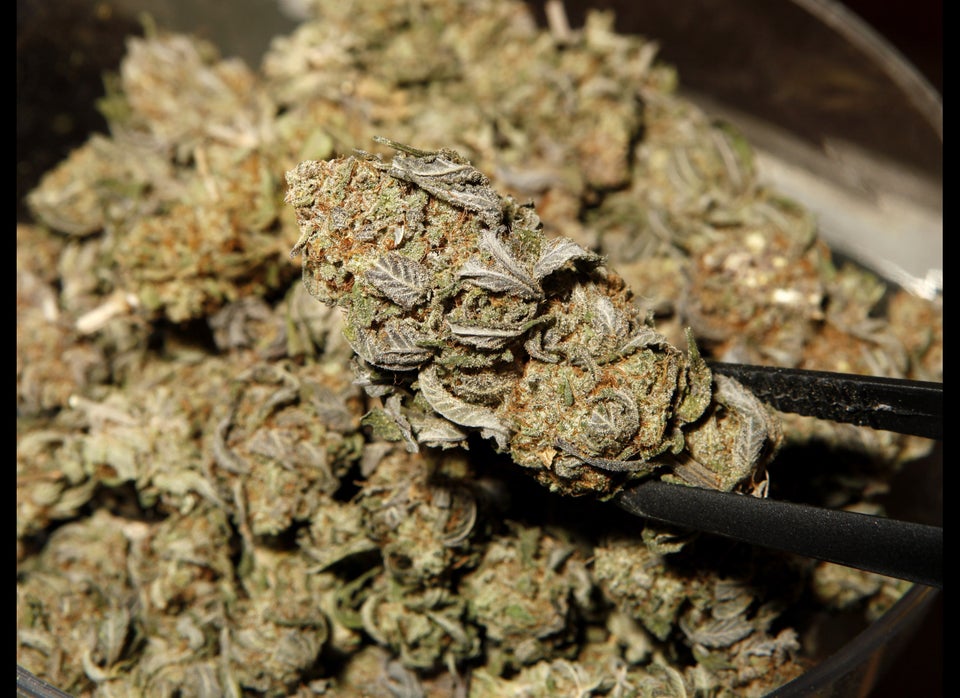 16 Facts About Marijuana And The U.S. Economy
Popular in the Community