Overall violent crime in Denver for the four-month period that includes January to April fell 5.6 percent from the same period a year earlier. Crime is down in the four main categories of violent crime -- homicide, sexual assault, robbery and aggravated assault. Property crime dropped 11.4 percent from the first four months of 2013.
Naturally, correlation does not imply causation with this crime data. And with only four months of legal sales on the books and only about half of all the states' dispensaries licensed to sell, it may be too early to identify trends. But evidence of a crime wave simply has not materialized since legal pot sales began Jan. 1.
What has soared is revenue from legal marijuana sales. Marijuana shops brought in nearly $19 million collectively in March, up nearly one-third from about $14 million in February. Pot shops raked in $14 million during the first month of sales.
Nearly $13 million has been added to state coffers in tax and licensing fees from Colorado's recreational and medical marijuana markets -- $7.3 million of that from recreational marijuana.
Denver's crime statistics during the first four months of retail marijuana reflect findings from a recent report published in the peer-reviewed PLOS ONE journal showing that legalizing medical marijuana causes no increase in crime, and may reduce some violent crime, including homicide.
Currently, 21 states and the District of Columbia have legalized marijuana for medical use. Colorado and Washington both legalized recreational marijuana, with Colorado's shops already selling and Washington's expected to begin later this year. About a dozen other states are considering legalizing marijuana in some form.
Before You Go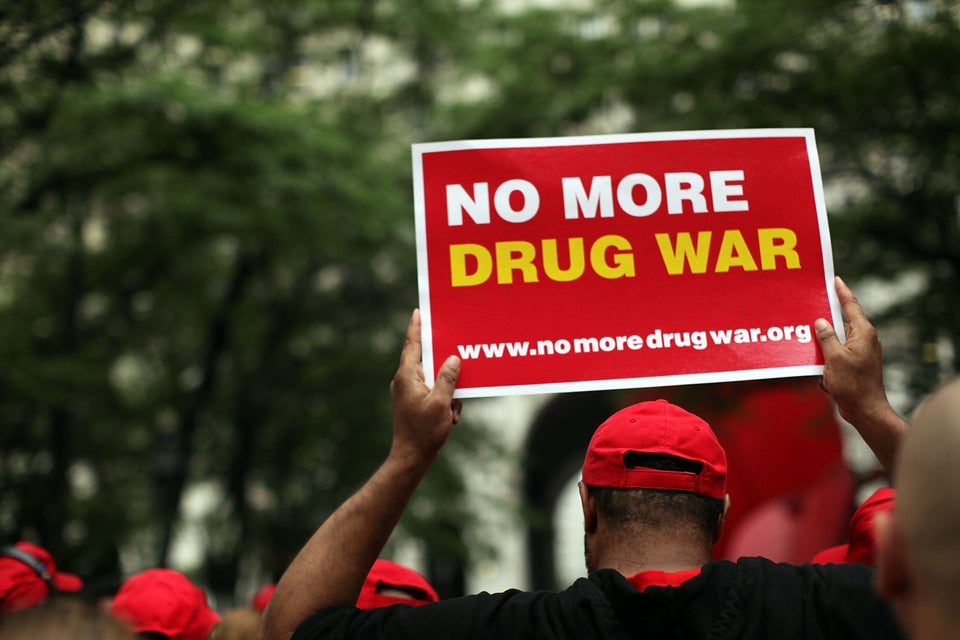 27 Reasons Why The U.S. Shouldn't Lead The War On Drugs
Popular in the Community