 It's been five months since residents and tourists alike could buy their first legal bags of marijuana in Denver, and despite the fears of many law enforcers, crime in the city still has not gone up.
According to the most recent available data, during the first five months of 2014, violent crime in the city and county of Denver was down 1.9 percent from the same period in 2013. Rates of aggravated assault, one of the four main types of violent crime that the city tracks, are up 1.5 percent from the same five-month stretch last year, but the other three categories of violent crime -- homicide, sexual assault and robbery -- have fallen off. Property crime is also down 11.5 percent from the first five months of 2013.
Interestingly, according to Denver's Department of Safety, burglaries and robberies at the city's marijuana dispensaries are on track to hit a three-year low, as first reported by The Denver Post.
Overall crime in Denver, combining the violent and property crime data, is down 10.1 percent so far this year.
Five months of legal marijuana sales is likely not enough time to identify strong social trends. But evidence of a crime wave simply has not materialized since sales began Jan. 1 -- despite a raft of dire predictions to the contrary.
"Expect more crime, more kids using marijuana and pot for sale everywhere," Douglas County Sheriff David Weaver said in a 2012 statement. "I think our entire state will pay the price."
Crime rates may not have gone up, but revenue is soaring. In January, the first month of recreational sales, pot shops generated $14 million although only a comparatively small number had opened at that point. Shops took in another $14 million February, followed by $19 million in March and nearly $22 million in April, likely bolstered by the 4/20 marijuana holiday that brought tens of thousands of tourists to Denver this year.
Since Jan. 1, nearly $18 million has been added to state coffers in tax and licensing fees from Colorado's recreational and medical marijuana markets. Medical marijuana has been legal in Colorado since 2000.
Gov. John Hickenlooper (D) said in February that he expected combined sales from medical and recreational cannabis in the state to reach nearly $1 billion in the fiscal year that begins in July. Later, he predicted that Colorado will collect about $114 million in taxes and fees during the same period.
Denver's crime statistics during the first five months of retail marijuana align with a report recently published in the peer-reviewed journal PLOS ONE showing that legalizing medical marijuana causes no increase in crime, and may in fact reduce some violent crime, including homicide.
Currently, 22 states and the District of Columbia have legalized marijuana for medical use and at least three other states appear poised to join them. Colorado and Washington state have both legalized recreational marijuana, with sales in Washington expected to begin later this year.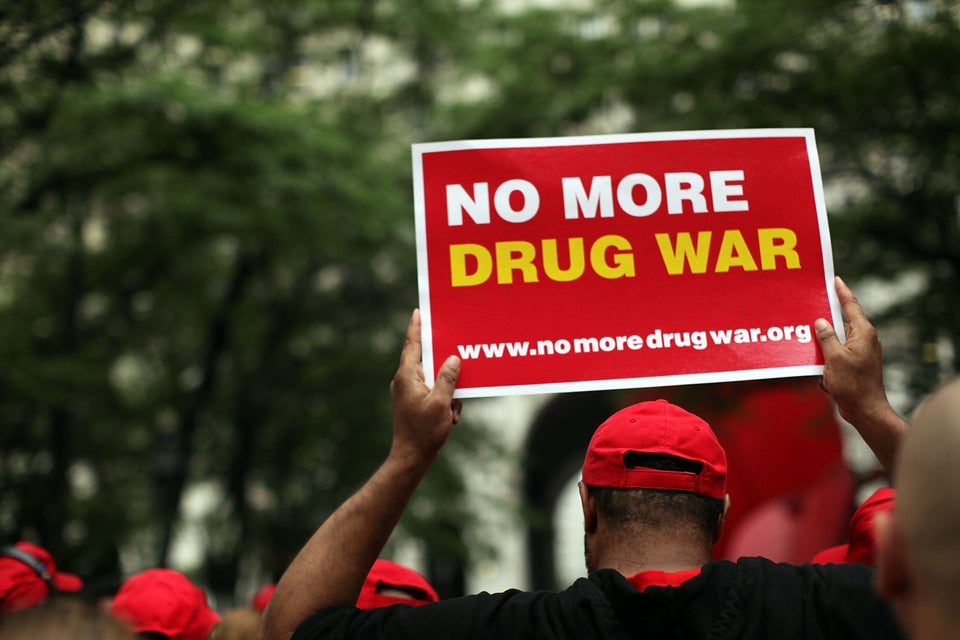 27 Reasons Why The U.S. Shouldn't Lead The War On Drugs