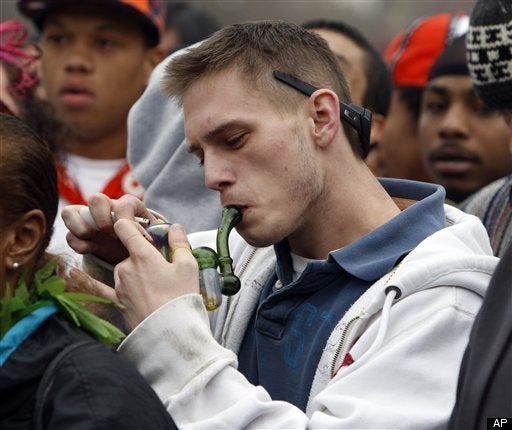 A bill that would set limits on the amount of THC drivers can legally have in their system passed a voice vote in the Colorado State House on Tuesday. The bill faces one more vote in the House before heading to the Senate.
House Bill 1261, a bipartisan measure introduced by Democrat Claire Levy and Republican Mark Waller, would establish a 5-nanogram limit on the amount of THC--the psychoactive ingredient in Marijuana--a driver can legally have in their system. Current laws already prohibit drivers from driving under the influence of any drug, but Levy has argued that HB 1261 is necessary to quantify the legal limits for THC.
The Cannabis Therapy Institute, a Colorado-based medical marijuana advocacy organization, is urging supporters to call their representatives to oppose HB 1261, which the group calls "unfounded... unnecessary and may cause medical marijuana patients to become a targets for DUI arrests."
The Associated Press reports that Levy introduced an amendment to change the limit to 8 nanograms in order to allay the concerns of marijuana advocates who say frequent users that may allow them to drive safely with 5 nanograms in their system. Her amendment was rejected.