 A gadget that turns any Starbucks venti cup into a bong, a power cleaner for resin-clogged pipes, and chewing gum that cures cotton mouth are among products that marijuana aficionados may see in their favorite head shops before the end of the year.
A flock of American businesses, seeking to take advantage of an investment rush into the marijuana industry, are behind a wave of new weed-smoking accessories designed to improve on such classic devices as the bong, the pipe and the one-hitter. The new so-called ganjapreneurs are hoping to capitalize on a speculative mania that cannabis industry insiders call a "green rush."
"People have been trying to do this for a really long while and now is really the time," said Ross Kirsh, owner at New York based Quark, which creates accessories used to store and display medical marijuana.
At two marijuana business networking conferences last week in New York, ganjapreneurs shook hands, smoked joints, made deals, and shared plans for profiting from the creeping legalization of pot. Nineteen states and the District of Columbia allow medical marijuana, and two states, Colorado and Washington, legalized recreational adult use of cannabis last year. The federal government still considers pot illegal to possess or use.
"There was a lot of uncertainty in this business in 2011," Kirsh said. "People were hesitant to see where business would go after what was a federal crackdown. But after legalization in Colorado and Washington, the attitude has completely changed."
Los Angeles-based Royght! plans to sell a gadget that fits snugly atop the standard-issue wax-paper cups used by takeout restaurants. For $19.95, super-sized becomes super high.
Matt Luxton, the company's 30-year-old owner, said he's gone through 24 prototypes, but believes "lucky number 25" is ready for market. He said designing, manufacturing and -- particularly -- testing his product has been an eye-opening experience for him as an entrepreneur.
"One of the things we've found in testing is people like the ability to fill the cup up with whatever -– coffee, orange juice, vodka, Coca-Cola from the McDonald's fountain -– and smoke through that," Luxton said.
Click on the slideshow below to see eight other products likely to come out of the marijuana industry's "green rush."
Before You Go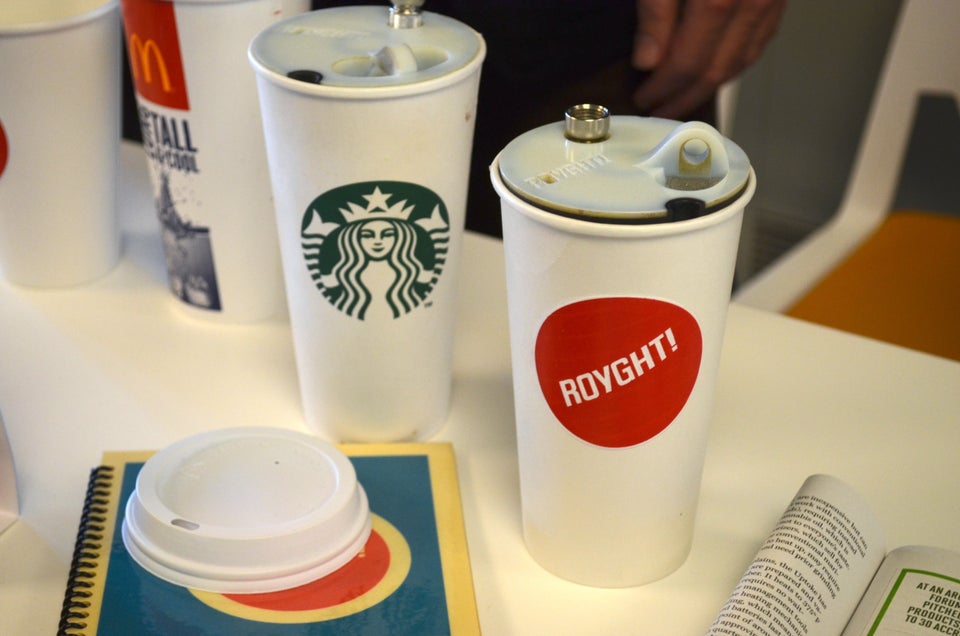 9 Mind-Blowing Weed Gadgets
Popular in the Community