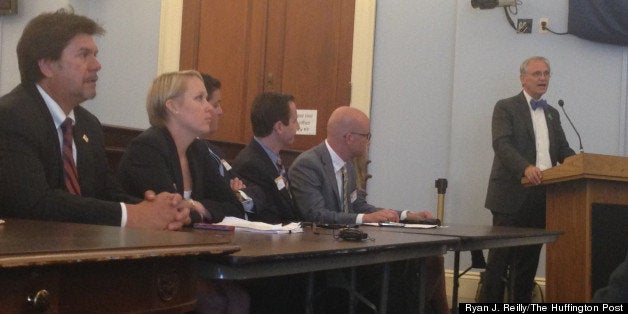 WASHINGTON -- As the feds weigh their response to the legalization of recreational marijuana in Colorado and Washington, members of the marijuana industry pressed lawmakers this week to change federal tax laws that make it extremely difficult to operate their businesses.
"It's a disaster, quite frankly," said Jan Cole, a medical marijuana center owner in Colorado whose business has been ditched by several banks. Banks can be prosecuted under current law for allowing marijuana businesses to open accounts in their institutions -- even if the product is legal in the state.
The use of medical marijuana is currently legal in 18 states and the District of Columbia, but medical marijuana dispensaries are still subject to strict tax restrictions under Section 280E of the Internal Revenue Code.
The law, enacted in 1982, prohibits "deductions incurred in the trade or business of trafficking in controlled substances." As a result, medical marijuana dispensaries are unable to write off standard business expenses, including the cost of rent, payroll, product or advertising, The Huffington Post reported last month. They are also ineligible to claim a tax credit for hiring veterans, and some of them have been hit with audits and heavy tax bills that could eventually force them out of business.
"We are asking to be taxed. We are one of the only industries in this country coming to D.C. asking, 'Tax us, but tax us fairly,'" Aaron Smith, director of the National Cannabis Industry Association, told reporters on Capitol Hill Wednesday. "As states have moved away from the old paradigm of prohibition and into regulation of medical cannabis and adult use in the cases of Colorado and Washington, the ball is in Congress' court to change the state and federal conflict."
NCIA members were pushing a legislative fix during a visit to D.C. this week. At a press conference featuring more than 35 members of the NCIA, Reps. Earl Blumenauer (D-Ore.), Jared Polis (D-Colo.), Ed Perlmutter (D-Colo.), Barbara Lee (D-Calif.), and Denny Heck (D-Wash.) urged their fellow members of Congress to support measures that would enable state-licensed marijuana businesses to open accounts in banks and other financial institutions, as well as take tax deductions like other small businesses.
"Medical marijuana is now used by over a million people in the United States, and it's critical for them," Blumenauer said. "And while the states have expanded the legal economic opportunities, the federal drug, tax and banking laws continue to limit these emerging small businesses."
Even though all four lawmakers at the press conference were Democrats, the issue has bipartisan support, they said.
Polis and Blumenauer pointed out they are both co-sponsors on the bipartisan "Respect State Marijuana Laws Act of 2013," legislation introduced in April by Rep. Dana Rohrabacher, a California Republican. That bill would prevent the federal government from prosecuting individuals who are acting in accordance with state marijuana laws. They hinted some GOP members might sign onto measures related to taxation and banking laws, too.
Perlmutter said it was imperative to not only recruit representatives from both parties, but also to raise the matter with House Republican leadership.
"This is a serious issue where 21 states have a different view of the use of marijuana than the laws on the books for the federal government," he said.
At a separate event this week, NCIA members expanded on how difficult it has been to operate their businesses. Some had been threatened with asset forfeiture, others had their landlords targeted. Managing payrolls has been a mess, with many banks refusing to work with them. Most had been targeted by aggressive IRS audits.
Meanwhile, said Hilary Bricken of the Canna Law Group in Seattle, "the black market is having a field day."
Jim Marty, a CPA from Colorado, said that the congressional staffers they met with "have been very helpful, given us hints on how to lobby and be effective, how to get things done here, which they said is very difficult."
"Specifically, we were told not to necessarily focus on our friends, but maybe focus on our foes -- getting them to maybe meet us halfway," said Bricken.
Correction: An earlier version of this story incorrectly spelled Hilary Bricken's name.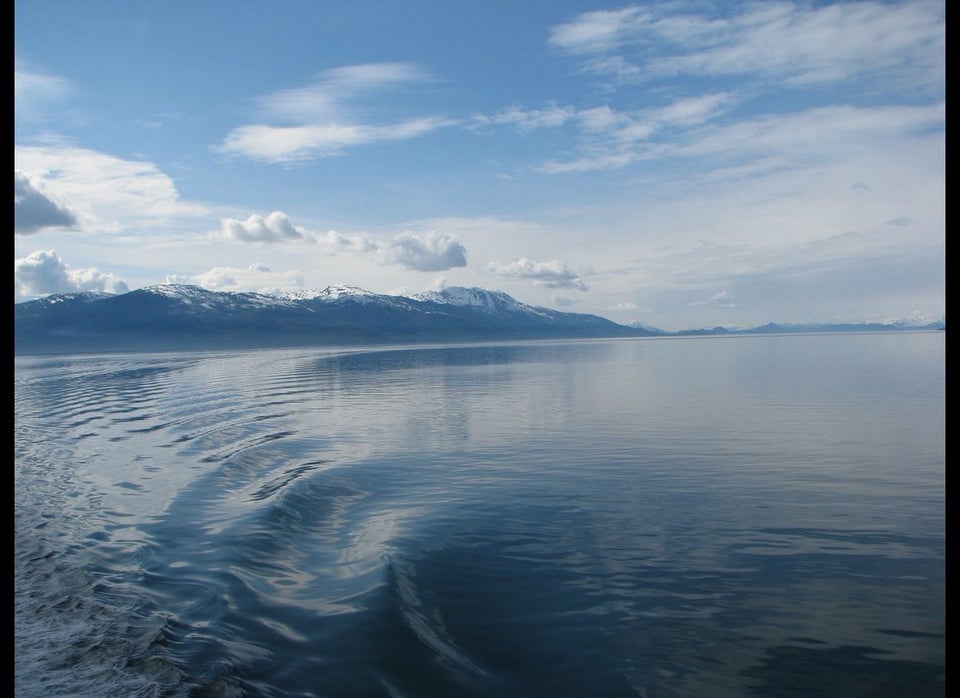 Legal Marijuana Across The U.S.