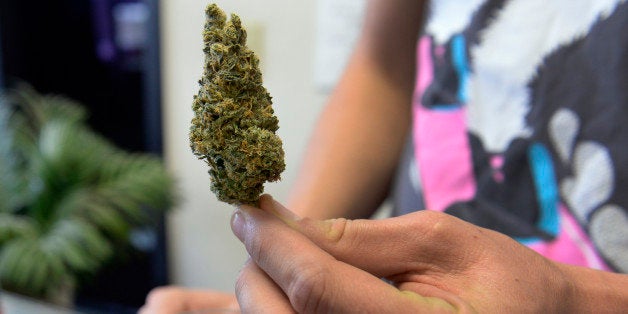 Looking to get involved in the booming legal weed industry in Colorado, but don't have the resources to open a dispensary yourself? Well then, Denver's first ever job fair for the state's fast-growing cannabis industry might be for you.
Called "CannaSearch" and sponsored by O.penVAPE, a Colorado-based vaporizer pen company, next week's job fair will feature 15 large marijuana-related companies that are hoping to hire new employees for a range of multiple positions, "from budtender to bookkeeper."
For those who are interested, but who may be skittish about the stigma associated with marijuana, Calisa Griffin, a spokeswoman for O.penVAPE, told The Huffington Post that most of the jobs available are mainstream, traditional jobs -- but with a "cannabis twist."
"For example, here at O.penVAPE we are looking for a bookkeeper, customer service representatives and additions to our sales support team," Griffin told HuffPost in an email. "Companies will be looking for copywriters, graphic designers, tour guides, Web developers, and a ton of other mainstream jobs. We also have a few dispensaries coming out that will be looking for budtenders and trimmers so there should be something for every kind of applicant."
Griffin added that she didn't know exactly how many open positions will be available at the job fair, but that each of the 15 companies present will have at least three.
All potential employees must be 21 or older.
CannaSearch will take place Thursday, March 13, 2014, from 11 a.m. to 7 p.m. (MST) at 1058 Delaware St. in Denver, Colo. For more information on the job fair and the companies attending, visit O.penVAPE's CannaSearch Facebook page.
BEFORE YOU GO
PHOTO GALLERY
16 Facts About Marijuana And The U.S. Economy