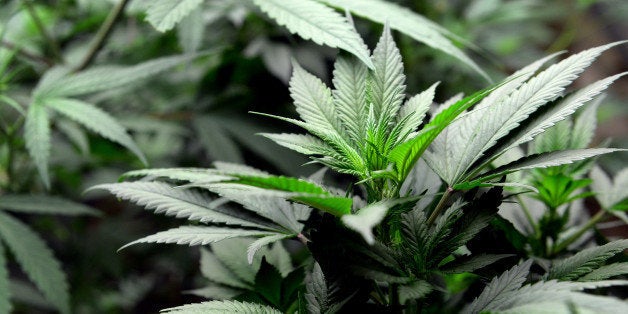 A Virginia 6th grader was arrested and suspended from middle school for a year because of a leaf found in his backpack that an assistant principal thought was marijuana, according to The Roanoke Times.
The unidentified 11-year-old, a student in a gifted and talented program at Bedford Middle School until the leaf was found in September, was forced to enroll in an alternative education program for troubled students and take classes at home. The county sheriff charged him with juvenile marijuana possession.
It turned out that the leaf, whatever it was, was definitely not marijuana. It tested negative three times. The sheriff's office dropped the marijuana charges and the boy was allowed to return to school -- albeit a different one -- beginning Monday.
But the boy's parents, both teachers, say their normally cheerful son has become withdrawn and now suffers from panic attacks, depression and is concerned he'll never get into college. The boy's family has filed a federal lawsuit against the school district, as well as the county sheriff's office, alleging violations of their son's right to due process and malicious prosecution.
"Essentially they kicked him out of school for something they couldn't prove he did," Melvin Williams, the family's attorney told the newspaper.
Calls to Bedford County Public Schools superintendent and the county sheriff's office were not immediately returned. The sheriff's office referred The Huffington Post to attorney Jim Guynn, who represents the school system and the sheriff. Guynn didn't return calls.
The boy isn't the first to be railroaded by a school's zero-tolerance drug policy. In 2011, a Virginia seventh grader was suspended over a plastic baggie that contained oregano -- the school called it an "imitation controlled substance." A North Carolina eighth-grader was suspended in 2012, when he passed a fellow classmate with a bag of oregano as a prank following a lecture on the dangers of marijuana. School policy indicated that students could get a 10-day suspension for "possessing illegal or counterfeit drugs."
But the Bedford County Public Schools' code of conduct is clear, saying the "manufacture, distribution, dispensation, possession use or being under the influence" of any controlled substances as well as any "imitation controlled substances" on school grounds will result in an automatic recommendation of expulsion.
Proponents of these zero-tolerance rules argue that severe disciplinary action deters youths from using drugs. Opponents say the punitive nature of the policies may create an environment that fuels risky behavior.
Skager, director of the California attorney general's biennial survey of student substance use from 1985 to 2010, outlined comprehensive proposed rules for schools seeking to reform their zero-tolerance policies in 2013. He urges drug policies rooted in honesty and compassion, not fear of extreme punishment.
Even if the Virginia boy had a real marijuana leaf, it's hard not to ask whether the crime fit the punishment. As The Washington Post's Chris Ingraham points out, "The harm that the Bedford school district inflicted on this boy is far greater than any harm he could have incurred by eating an actual marijuana leaf, or even smoking it, or even smoking a dozen leaves."

Before You Go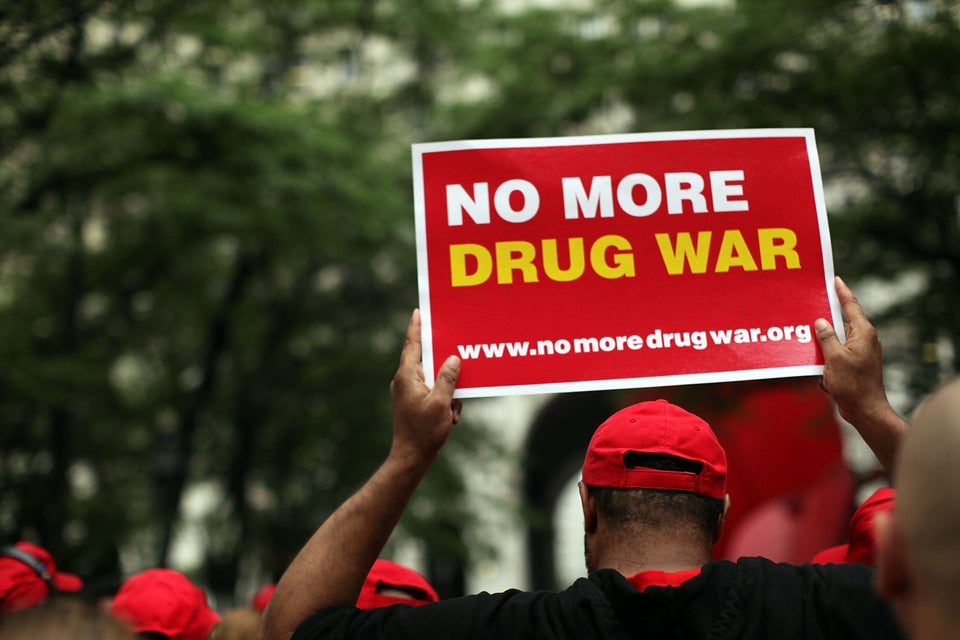 27 Reasons Why The U.S. Shouldn't Lead The War On Drugs
Popular in the Community