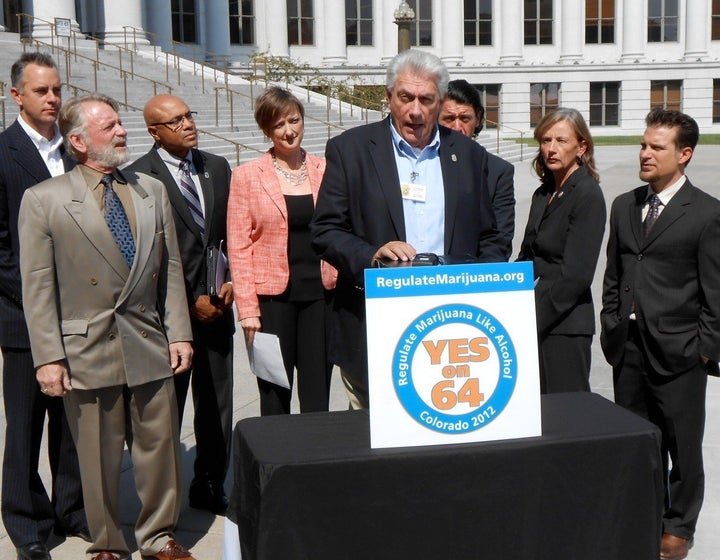 The Campaign to Regulate Marijuana Like Alcohol got a key endorsement today from various members of the law enforcement community who say that marijuana prohibition has failed and Colorado's Amendment 64 is a sensible alternative.
The endorsement comes from former police officers, prosecutors and judges who announced their support of the Colorado initiative at a Thursday press conference in front of the Denver City-County Building.
At the press conference the campaign also announced endorsements of Amendment 64 from the National Latino Officers Association and Blacks in Law Enforcement of America, as well as Colorado State Public Defender Doug Wilson.
"Law enforcement officers know better than anyone that keeping marijuana illegal and unregulated means the gangs and cartels that control the illegal trade win, and the rest of us lose," Lt. Tony Ryan (Ret.), 36-year veteran of the Denver Police Dept. who attended the press conference and said in a statement. "Our current marijuana laws distract police officers from doing the job we signed up for -- protecting the public by stopping and solving serious crimes. They also put us at risk by forcing us to deal with an underground marijuana market made up of gangsters, cartels, and other criminals."
The campaign also released a signed letter of endorsement from various members of Colorado's law enforcement community, clearly outlining why these law enforcement professionals back an end to pot prohibition.
As police officers, judges, prosecutors, corrections officials and others who have labored to enforce the laws that seek to prohibit marijuana use, and who have witnessed the abysmal failure of this current criminalization approach, we stand together in calling for new laws that will effectively regulate marijuana in a manner similar to alcohol.

As criminal justice professionals, we have seen with our own eyes that keeping marijuana illegal damages public safety – for marijuana consumers and non-consumers alike. We've also seen that prohibition sometimes has tragic consequences for the law enforcers charged with putting their lives on the line to enforce it. The only groups that benefit from continuing to keep marijuana illegal are the violent gangs and cartels that control its distribution and reap immense profits from it through the black market.
"Keeping these outdated prohibition laws on the books accomplishes nothing to reduce marijuana use, but it does cause incredible damage to our communities of color," Blacks in Law Enforcement said in a statement. "Even though African Americans use marijuana at a rate virtually identical to that of whites, people from our community are arrested, sentenced and jailed at a much higher rate. Passing Amendment 64, while it won't solve all our problems, is a great step toward ensuring equality for all under the law."
"Marijuana prohibition policy does more harm to our communities than good," said Rosemary Harris Lytle in a statement, president of the NAACP-Colorado-Montana-Wyoming State Conference. "That is why we have endorsed Amendment 64 which presents a more effective and socially responsible approach to how Colorado addresses the adult use of marijuana."
The NAACP provided this data in a press statement about marijuana arrests in Colorado:
African-Americans made up roughly 4% of the population in Colorado in 2010, but they accounted for about 9% of marijuana possession arrests and 22% of arrests for marijuana sales and cultivation. The numbers in Denver are particularly staggering. According to a report prepared by the Denver Police Department for the the city's Marijuana Policy Review Panel, African-Americans accounted for more than 31.5% percent of arrests for private adult marijuana possession, despite making up less than 11% of the city's population.
These members of the law enforcement community are joined by other public figures who are voicing a more and more common point of view -- that the drug war has been a failure.
Back in March, evangelical conservative Pat Robertson took to the airwaves of "The 700 Club" condemning arrests for marijuana possession. "I just think it's shocking how many of these young people wind up in a prison and they get turned into hardcore criminals because they had a possession of a very small amount of controlled substance," Robertson said according to Reason Magazine. "It's time we stop locking up people for possession of marijuana."
Blacks in Law Enforcement, Booker, and the NAACP's statements echo those of Ron Paul's, who has been loudly stating his opposition to the United States' drug policies for decades. Paul, during a run for president in 1988, explained to a National Organization for the Reform of Marijuana Laws meeting that he believed that the drug war in the U.S. had racist origins, The Huffington Post's Ryan Grim reported in 2011. Read Grim's in-depth look at the drug war and racism here.
If marijuana is legalized in Colorado it would be taxed and regulated similar to alcohol and tobacco. It would give state and local governments the ability to control and tax the sale of small amounts of marijuana to adults age 21 and older. According to the Associated Press, analysts project that that tax revenue could generate somewhere between $5 million and $22 million a year in the state. An economist whose study was funded by a pro-pot group projects as much as a $60 million boost by 2017.
However, the big unknown still is if the federal government would allow a regulated marijuana market to take shape. Attorney General Eric Holder, who was a vocal opponent of California's legalization initiative in 2010 saying he would "vigorously enforce" federal marijuana prohibition, was urged by nine former heads of the U.S. Drug Enforcement Administration to take a stand against marijuana legalization again earlier this month. So far, Holder has remained quiet on the issue.
Below, where you can find legalized medical marijuana in the United States:
Before You Go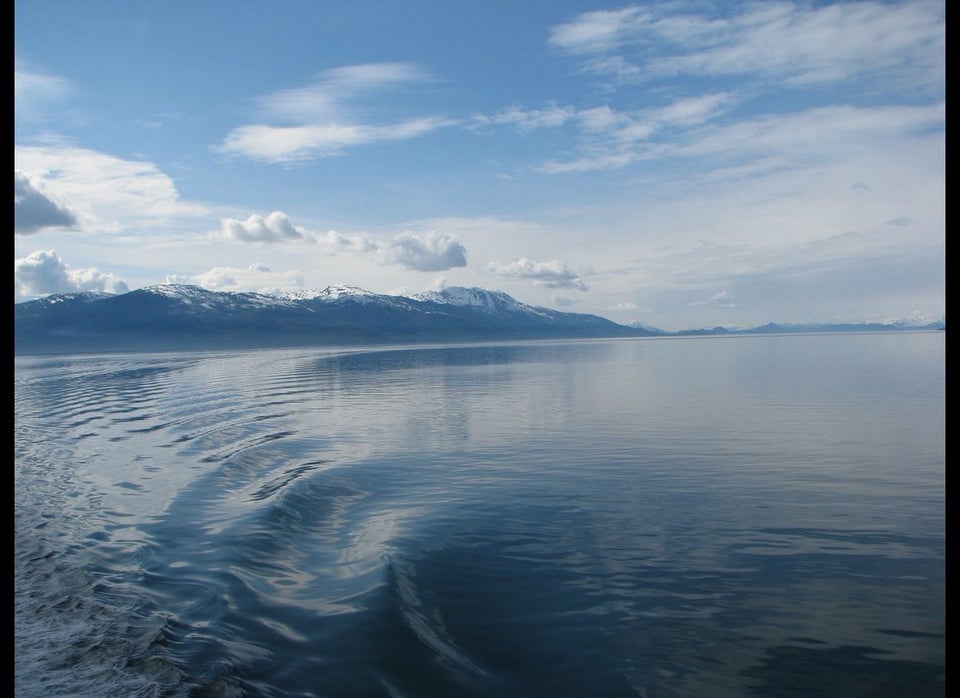 Legal Marijuana Across The U.S.
Popular in the Community