 According to local advocates, the answer is "yes."
"There is no doubt in my mind that we will see an initiative on the ballot either in 2014 or 2016," said Steve DeAngelo, co-founder and executive director of Oakland's Harborside Health Center, the country's largest medical marijuana dispensary. "The victory of these initiatives has energized activists all over the United States and all over the world."
California was poised to become the first state to legalize marijuana for adult use in 2010 with Proposition 19, but the ballot measure failed by a small margin. Still, experts believe the initiatives in Colorado and Washington wouldn't have succeeded had the Golden State not set the stage.
"Prop 19 showed the world that legalization is a debate that needs to be taken seriously and that there's a huge constituency for it," said Tom Angell, founder of the new website Marijuana Majority and spokesman for the nonprofit Law Enforcement Against Prohibition. "People in California are excited to push it over the finish line here sooner rather than later."
DeAngelo believes that before California can approve full-scale legalization for adults, the Assembly first must pass a set of uniform regulations for the state's flourishing medical cannabis industry. California currently leaves medical marijuana legislation in the hands of local jurisdictions, an approach which has yielded mixed results across the state.
While certain city governments carefully regulate their medical marijuana economies, other areas have yet to impose sufficient restrictions. Oakland and Santa Cruz, for example, follow a strict set of rules for their thriving communities, while unregulated places like Los Angeles have become what some insiders describe as "the poster child of chaos."
Voters in San Diego and Palo Alto on Tuesday rejected initiatives that would have approved medical marijuana dispensaries to open in their respective cities, a move Angell attributes to the lack of statewide regulation. "These defeats show that there is in fact a lot of confusion about what regulated medical marijuana distribution could look like," he said. "Certain parts of the state have a lot to learn from places like San Francisco and Oakland."
DeAngelo explained that Colorado's recent success largely relied on the fact that the state already had a well-regulated statewide system in place. "States that have a positive experience with medical cannabis, like in Colorado, that tends to lead to greater support of adult use," he said. "One of the reasons that Prop 19 didn't pass is because many communities had an unpleasant experience with cannabis regulation."
Accordingly, DeAngelo described his "preferred trajectory" for California as a statewide medical cannabis regulation initiative in 2014, followed by full-scale legalization for adult use in 2016. "The demographics for a 2016 election will be much more in our favor than in 2014," he said, pointing to the fact that voters turn out in much larger numbers for presidential races.
California Assemblyman Tom Ammiano (D-San Francisco) introduced a bill earlier this year that would have created a statewide system for regulating medical marijuana, but he later withdrew the measure after conservative lawmakers added a provision that would have allowed cities to ban dispensaries outright.
California became the first state to legalize the use of marijuana for medicinal purposes when voters approved the landmark Proposition 215 in 1996. While the medical cannabis industry has since ballooned into an enterprise that generates more than $100 million in annual tax revenue for the state, the drug still remains illegal at the federal level.
Using the federal law as justification, last fall the Obama administration launched an aggressive crackdown on medical marijuana operations throughout California. Since then, hundreds of dispensaries have been forced to close and thousands of jobs have been lost.
DeAngelo hopes that the victories in Washington and Colorado may lead to a softening of the justice department's stance on the issue. "I think that the election results have the potential to give Obama the incentive and the political cover to do a real reassessment of federal cannabis policy," he said. "Obama supporters overwhelmingly support cannabis reform and I hope the administration sees that it's time to support their constituency."
Recent figures show that 81 percent of Americans support medical marijuana, 72 percent back no jail time for marijuana possession, and 50 percent believe marijuana should be legal for adult use.
Both DeAngelo and Angell said that the California cannabis community will begin crafting its next steps soon. DeAngelo added that he hopes to engage stakeholders outside the movement, like the NAACP and the California Nurses Association, both of which lent their support to Prop 19.
And if all goes according to plan?
"We will win by a landslide," DeAngelo said. "If California puts into place an effective medical cannabis distribution system sometime in the next two years, 2016 will be a landslide."
Before You Go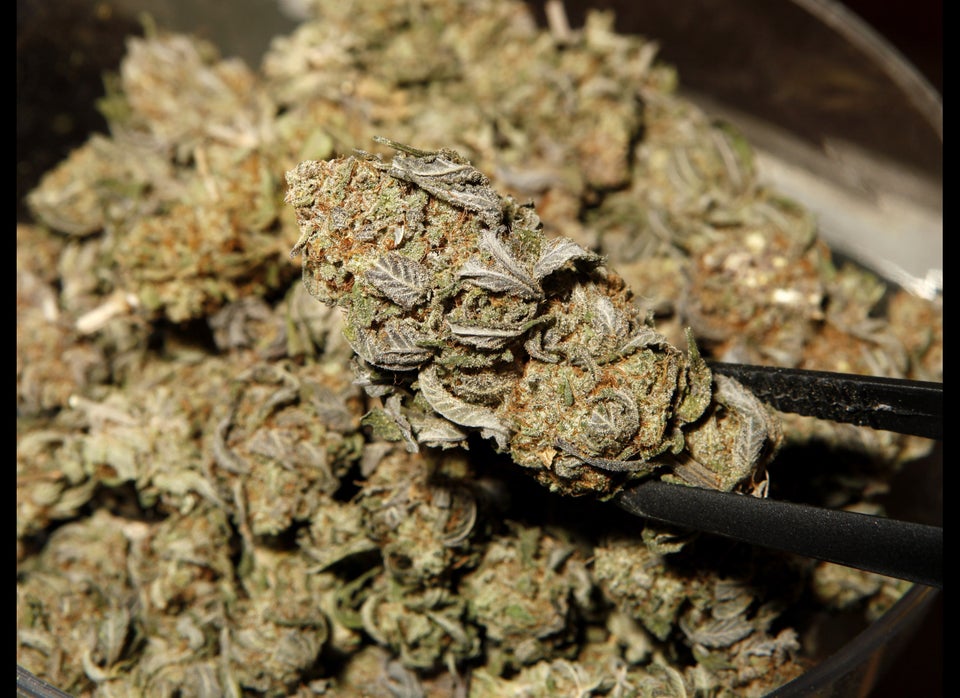 14 Reasons Why Marijuana Is Good For The Economy
Popular in the Community