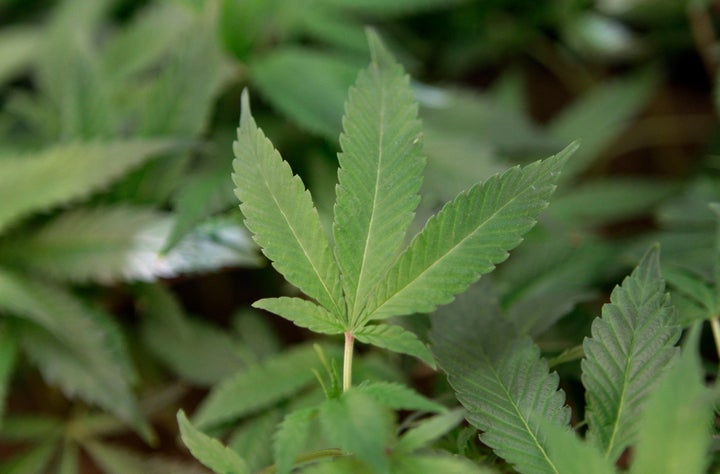 The debate around marijuana legalization has arrived. The issue is popping in ways that haven't been seen in decades -- if ever. Vice President Joe Biden arrived in Mexico yesterday and later will travel to Honduras in the midst of rapidly-escalating demands by Latin American presidents that legalization be included among the options for reducing drug-related violence, crime and mayhem.
The Associated Press published an impressive story over the weekend about the transformation happening in Latin America. "Presidents of Costa Rica, Guatemala, El Salvador, Colombia and Mexico, all grappling with the extremely violent fallout of a failing drug war, have said in recent weeks they'd like to open up the discussion of legalizing drugs," the article stated.
Two weeks ago, Guatemala's president Otto Perez Molina, a right-wing conservative and former army general, stunned observers when he declared that the U.S. inability to cut illegal drug consumption leaves his country with no option but to consider legalizing the use and transport of drugs. He vowed to galvanize regional support.
The debate and momentum to legalize marijuana is also happening here in the U.S. Last week the Colorado Secretary of State certified an initiative for the state's November general election ballot that would legalize personal marijuana possession and allow regulated sales of marijuana to adults. Colorado now joins Washington as one of two states to qualify a legalization initiative in 2012, while several other states are hoping to follow suit.
But if you want an example of just how mainstream this issue is becoming, take a look at the Costco Connection, a lifestyle magazine that is distributed to eight million Costco members and read by close to 20 million people. The March issue asks the question "Should Marijuana Be Legal?" with the Drug Policy Alliance's executive director Ethan Nadelmann arguing yes and Robert DuPont, founding director of the National Institute on Drug Abuse arguing against.
One group that is not participating in the debate is our "leaders" in Washington. While presidents of Latin America are calling for an open debate and more than 50 percent of Americans saying they support legalizing marijuana, you hear a deafening silence from Washington. Nadelmann sums up the fear of debate from our elected officials and the significance of what's happening now in Latin America:
U.S. government officials are worried because the smartest among them know that the current strategy, both domestically and internationally, cannot be defended on economic, scientific or ethical grounds. What we're witnessing is the evolution from the failed prohibitionist policies of the 20th century to a 21st century drug control regime in which military, police and criminals will play a much diminished role.
The U.S. has been shoving our failed drug policy down the throats of countries around the world and at home for decades. All of those in favor of a serious and honest debate say "Aye"!
Tony Newman is the director of media relations at the Drug Policy Alliance (www.drugpolicy.org)
Support HuffPost
The Stakes Have Never Been Higher
Popular in the Community