Opponents of legalizing marijuana can't be happy about several new polls released Tuesday. Majority support for making cannabis legal is holding steady, while young adults are legalization's biggest fans. And that's true both nationally and in several swing states.
Millennials are far more supportive than other voter demographic groups, according to Pew. Sixty-eight percent of those aged 18-34 support legalization, a full 16 points higher than the next most supportive demographic, those aged 35-50. An earlier Pew survey showed that the millennial demographic is significantly more supportive across party lines.
Among Americans of all ages in both major parties, the latest Pew survey found that those who described themselves are more left-leaning than their party peers were also more likely to favor marijuana legalization. Seventy-five percent of Democrats who called themselves liberal favor legalization. Forty-eight percent of Republicans who identified as more moderate or left-leaning support legalization. However, Republicans who identified as conservative oppose legalization 2-to-1.
Overall, solid majorities of Democrats (59 percent) and independents (58 percent) support legalization, Pew found. While only 39 percent of Republicans are in favor, that's the highest GOP support since Pew started asking the question in 1969.
In another positive for legalization advocates, people are much more likely to move from opposition to support than the other way around, according to Pew. Thirty percent said they favor legalization and have "always felt this way," and 35 percent said they've always opposed legalization. But 21 percent said they used to think cannabis should remain illegal and have changed their minds, while only 7 percent said they used to support legalization but now don't.
"The more that people learn about marijuana and look at the benefits of legalization, the more likely they are to support reform," said Tom Angell, chairman of Marijuana Majority. "Our opponents sure do have a lot to say about what they see as the benefits of continuing prohibition, but voters don't want to hear it."
Kevin Sabet, co-founder of the anti-legalization group Smart Approaches to Marijuana, said that while people are changing their minds, they are doing so because of a "multimillion-dollar effort" to normalize marijuana. He added that the data don't dishearten those on his side. If anything, he said, these numbers will make them "redouble their efforts."
"Yes, it is becoming a bit of a David-and-Goliath story here, but given the widespread opposition to legalization among the scientific, medical and business world, no one should count anti-legalization groups out," Sabet said.
In two swing states, Quinnipiac surveys released Tuesday found results similar to Pew's: Younger voters strongly support the legalization of recreational marijuana, and large majorities of voters in multiple demographics favor some form of marijuana legalization at the state level.
As for legal recreational marijuana, 54 percent of Virginians and 47 percent of Iowans favor it. Here younger Americans are leading the way. Seventy-five percent of voters aged 18-34 in Virginia and 62 percent of that cohort in Iowa support legalizing recreational marijuana.
Last week, Quinnipiac found huge swaths of voters in three other swing states in favor of legalizing medical marijuana -- 84 percent support in Florida and Ohio, and 88 percent support in Pennsylvania. Smaller majorities supported legalizing recreational marijuana in all three states.
Meanwhile in Colorado, the first state in the nation to legalize recreational marijuana, 62 percent now back their state's marijuana policy. That's an increase of 8 points from a year ago when Quinnipiac asked a similar question.
To date, 23 states have legalized marijuana for medical purposes, and four states, along with the District of Columbia, have legalized recreational use. One thing that a majority of voters agree on is this: They don't want the federal government, which continues to ban cannabis, to interfere with states that have legalized it. That's what 64 percent of independents, 58 percent of Democrats and 54 percent of Republicans told Pew.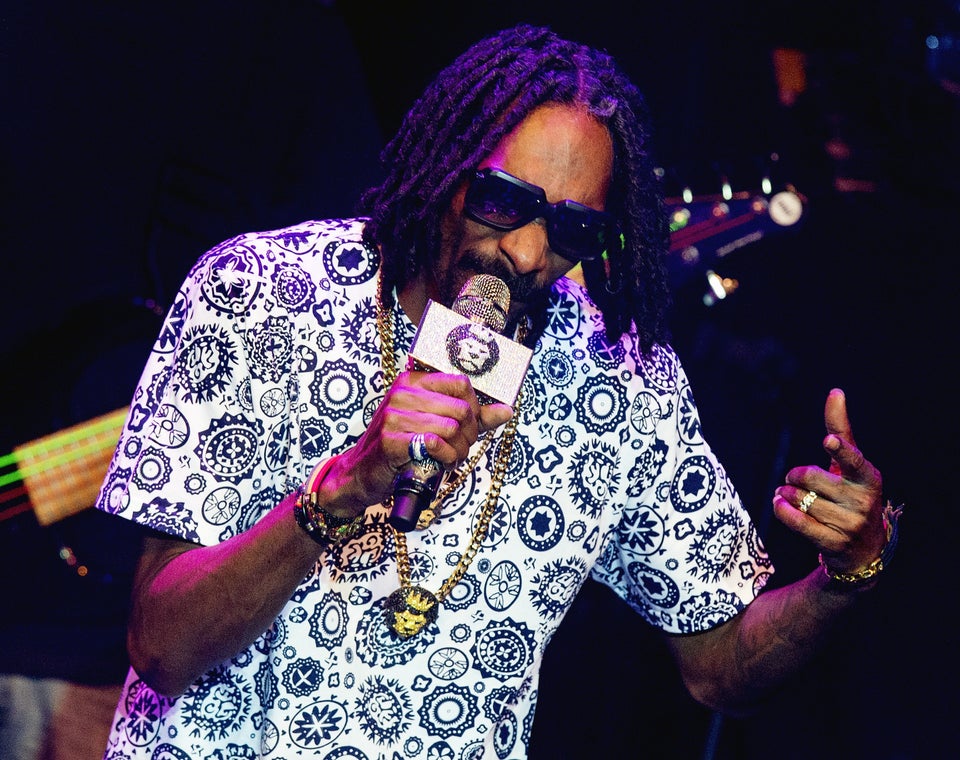 Top 50 Most Influential Marijuana Users
Popular in the Community