Last week, more than 1,200 drug reformers from around the world gathered in Denver at the International Drug Reform Conference to talk about policy reform and find "an exit strategy from the war on drugs," as Tony Newman with the Drug Policy Alliance said in a statement about the conference.
One of the most energetic and impassioned speeches over the three-day conference was delivered by Drug Policy Alliance executive director Ethan Nadelmann who said that the world has hit "the tipping point on marijuana."
"[It's] Because of what Colorado and Washington did and what Uruguay is going to do," Nadelmann said, referring to both states' legalization of recreational marijuana in 2012 and Uruguay's expected passage of its own marijuana legalization laws, which will make it the first country in the world to establish rules for the production, distribution and sale of marijuana for adults. Nadelmann also cited the Department of Justice's decision to let Colorado and Washington's new marijuana laws go into effect without a challenge.
"And we've hit the tipping point because 58 percent of our fellow citizens say it's time to legalize marijuana," Nadelmann said to applause from the conference audience.
Just last week, Gallup released a poll showing that 58 percent of Americans think that marijuana usage should be made legal, which is the first time in U.S. history that more than half of Americans have expressed support for legalization.
Although marijuana policy reform has come a long way recently, Nadelmann was quick to stress that more work is still needed. "We may be at the tipping point with marijuana -- two states down, 48 to go. And hopefully one country down, 200 to go -- that's a long way to go. So we have to be smart."
He explained that "being smart" means states like Colorado and Washington will have to bear the burden of leadership in the end of pot prohibition. "Your system is going to have to be tighter and more restricted and constrained than sometimes seems reasonable -- so that the rest of the country can be reassured that this is the right way to go," Nadelmann said.
American drug policies are complex and tied to many national systemic problems that also need solving, including mass incarceration and racism, Nadelmann said. He added that if the U.S. is at a tipping point with marijuana then "we're only at a turning point when it comes to mass incarceration in America."
"We have, in America, been truly exceptional," he said. "Nobody in the history of democratic society has locked up fellow citizens in the way we do. Nobody has. Nobody has locked up black people the way we do. Nobody did these sorts of things."
"I am fighting so that America becomes average."
Before You Go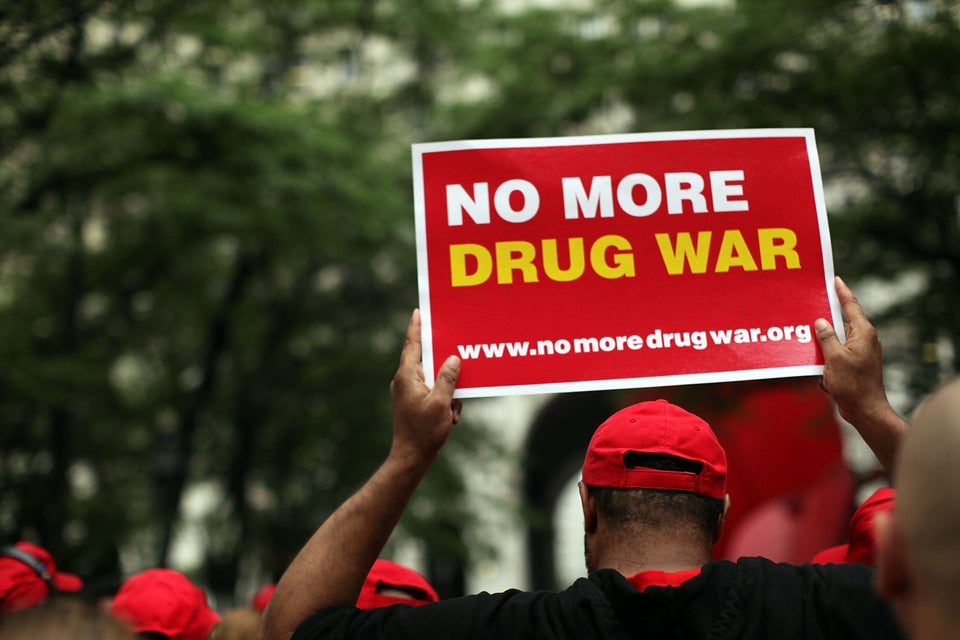 27 Reasons Why The U.S. Shouldn't Lead The War On Drugs
Popular in the Community