Legal marijuana is among the fastest-growing markets in the United States, and it's growing at a rate poised to outpace the expansion of the global smartphone market, according to a new report obtained exclusively by The Huffington Post.
Researchers surveyed hundreds of medical cannabis retailers, processors, dispensary owners and industry leaders over the course of six months this year, and estimated that more than $1.43 billion worth of legal marijuana will be sold in 2013. The report also predicts that figure to grow by 64 percent, to $2.34 billion next year. By comparison, recent figures show the smartphone market expanded by 46 percent from 2012 to 2013.
"Cannabis is one of the fastest-growing industries," said Steve Berg, a former managing director of Wells Fargo Bank and editor of the report, the second edition of the State of Legal Marijuana Markets. "Domestically, we weren't able to find any market that is growing as quickly."
While it's important to note that smartphones surged in popularity long before medical marijuana became a viable industry, and global sales numbers for 2012-2013 don't offer a direct comparison to 2013-2014 domestic estimates, Berg said his goal was to illustrate just how rapidly the cannabis market is expanding by offering familiar data points. The U.S. smartphone market, according to research group IDC, is growing at an annual rate of 7.3 percent.
"Entrepreneurs and private investors are flocking to cannabis markets," Berg said. "Those who really understand market dynamics will reap large rewards."
Medical marijuana is currently legal in 20 states and the District of Columbia. Next year, Washington and Colorado will begin implementing laws that permit the sale of pot to all adults, and Berg noted that those states will obviously play a major role in the growth of the cannabis market. Colorado alone is predicted to add $359 million to its existing market in 2014.
The marijuana industry's growth coincides with a widespread shift in the public's attitude toward the substance. A Gallup poll conducted last month found that for the first time in history, more than half of Americans think pot should be legal for both medical and recreational purposes. A CNN documentary that aired this summer explored marijuana's benefits for a mainstream audience. And individuals are increasingly using the plant's medicinal properties to treat symptoms even in children: A coalition of conservative Mormon mothers in Utah recently began lobbying for safe access to cannabis oil for their epileptic children.
"There has been a seismic shift in public attitudes towards marijuana," Berg said, explaining that as public opinion changes, laws are likely to follow. "Younger voters will become a bigger proportion of the overall voting base. It begins with shifts in attitudes and that translates to initiatives."
The report predicts that 14 more states will legalize marijuana for recreational adult use in the next five years, creating a potential $10.2 billion cannabis market by 2018.
Berg added that his research only examined the sale of cannabis itself, whether wholesale to retailers or directly to consumers. He said that the market for ancillary products, such as security equipment, grow tools, apps and paraphernalia, has the potential to drive growth still further.
"This industry is professionalizing and seeing an influx of professionals from other industries," he said. "More and more investors are coming in and financing these businesses, which have more and more markets to serve."
The federal government, however, has yet to catch up to this rapid evolution. Even in states that permit marijuana use, cannabis remains illegal at the federal level, and the Controlled Substance Act classifies marijuana as having no medical value. Federal raids against dispensaries in California over the past two years have shuttered hundreds of businesses and hindered the industry's growth.
Still, Berg remains optimistic, pointing to Attorney General Eric Holder's recent assertion that the Justice Department would not interfere with the implementation of adult use laws in Washington and Colorado.
"Federal acceptance of marijuana is not going to happen in one fell swoop," he said. "It will happen incrementally, with important steps along the way."
Related
Before You Go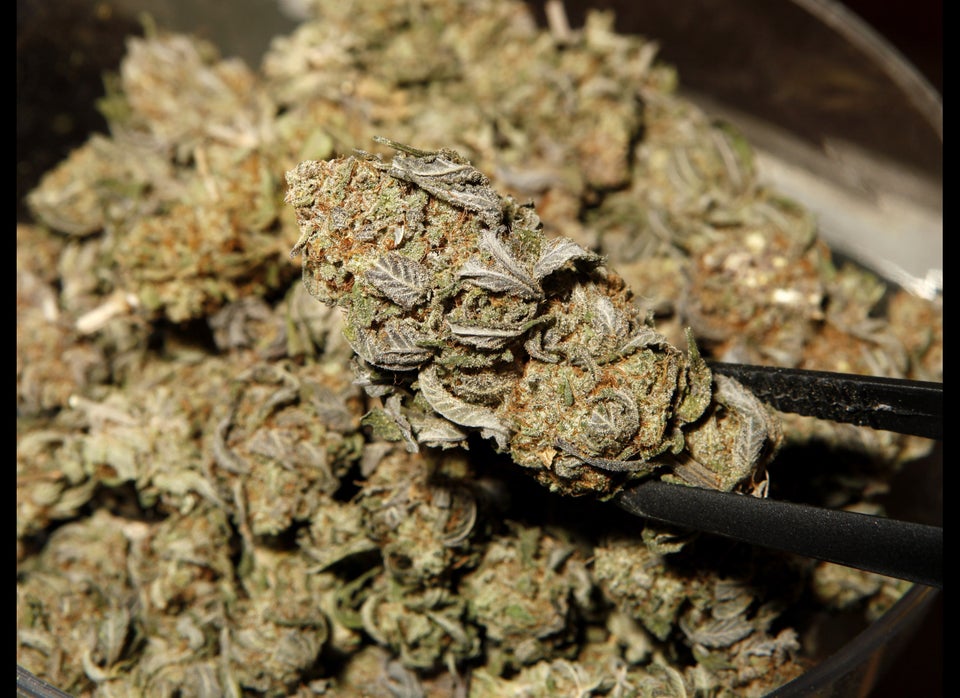 14 Reasons Why Marijuana Is Good For The Economy
Popular in the Community