In the three states and the District of Columbia that had marijuana legalization measures on the 2014 ballot, ending some prohibition on a plant was more popular than many politicians who ran for statewide office and won. That was true even in Florida, where the medical marijuana ballot measure lost.
In Oregon, more people voted for Measure 91 than voted for Gov. John Kitzhaber (D) and Sen. Jeff Merkley (D), both of whom won their races last week. The ballot measure also passed, legalizing the possession, use and sale of recreational marijuana.
According to state election data, 822,078 people voted for Measure 91, while only 792,268 voted for Merkley and 714,411 voted for Kitzhaber.
"In a year that wasn't good for Democrats across the country, Oregon bucked the trend," Rep. Earl Blumenauer (D-Ore.) told The Huffington Post. "Most interestingly, even with decisive victories for Democrats in the statewide elections, Measure 91 got more votes for passage than either the governor or Senator Merkley. There's clearly a lesson to be learned here, and I sincerely hope that Democrats at the national level are paying attention as they start looking to the 2016 elections."
In Alaska, which became the fourth U.S. state to legalize the possession, use and sale of recreational cannabis last week, the story was almost identical. More people voted in favor of Measure 2 (127,639) than for most of the apparent statewide victors, including independent gubernatorial candidate Bill Walker (117,130), Republican Senate candidate Dan Sullivan (119,579) and GOP Rep. Don Young (125,410), according to state election tallies as of Wednesday. There are some 30,000 ballots still to be counted.
State Supreme Court Justice Craig Stowers was the sole elected official on Alaska's ballot to receive more support than legal cannabis -- but only by a thin margin, with 128,813 votes so far. Like Measure 2, Stowers faced a up-or-down vote.
"Marijuana policy reform is an issue that cuts across partisan boundaries, even in a historically red state like Alaska," said Taylor Bickford, a key backer of Measure 2.
While Florida's Amendment 2, which would have legalized marijuana for medical purposes, failed to reach the 60 percent approval needed to pass, it was still more popular than all of the winning statewide candidates. Amendment 2 received 3,370,323 yes votes, which was more than each of four Republican incumbents who won -- Gov. Rick Scott (2,865,075), Attorney General Pam Bondi (3,222,251), Chief Financial Officer Jeff Atwater (3,353,584) and Commissioner of Agriculture Adam Putnam (3,342,108) -- according to state election results.
Candidates in the District of Columbia fared notably better. Several citywide candidates proved to be bigger vote-getters than Initiative 71, which legalized marijuana use, possession and home cultivation (sales remain banned). The ballot measure won with 96,899 votes, less than the tallies for three victorious Democrats -- Del. Eleanor Holmes Norton (122,155), D.C. Council Chairman Phil Mendelson (117,918) and shadow Sen. Paul Strauss (99,082) -- according to city election data.
Three other Democratic winners who ran citywide -- D.C. Mayor-elect Muriel Bowser, D.C. Attorney General-elect Karl Racine and shadow Rep.-elect Franklin Garcia -- received fewer votes than legal cannabis.
"The issue of marijuana policy reform is something that is resonating with voters in D.C. largely around eliminating criminal penalties, which have been disproportionately enforced against one demographic -- namely African-American males -- in the District," said Malik Burnett, policy manager for the Drug Policy Alliance and a supporter of Initiative 71.
To date, four states and the District of Columbia have legalized recreational marijuana. Twenty-three states and the District have legalized marijuana for medical purposes. However, cannabis remains illegal under federal law, which classifies it as a very dangerous substance along with heroin and LSD.
Nationally, a majority of Americans appear to back marijuana legalization, although that support has dropped significantly since the highs of 2013. A recent Gallup poll found 51 percent of Americans in favor of legalization -- down from 58 percent just a year prior. But with state measures garnering the level of support they did this month states that don't have any form of cannabis legalization are still likely to see pro-marijuana ballot initiatives in the coming years.
"I think, as you look across the nation, more and more individuals are supporting policy reform because clearly the current policy, which prohibits marijuana, is an abysmal failure," Burnett said.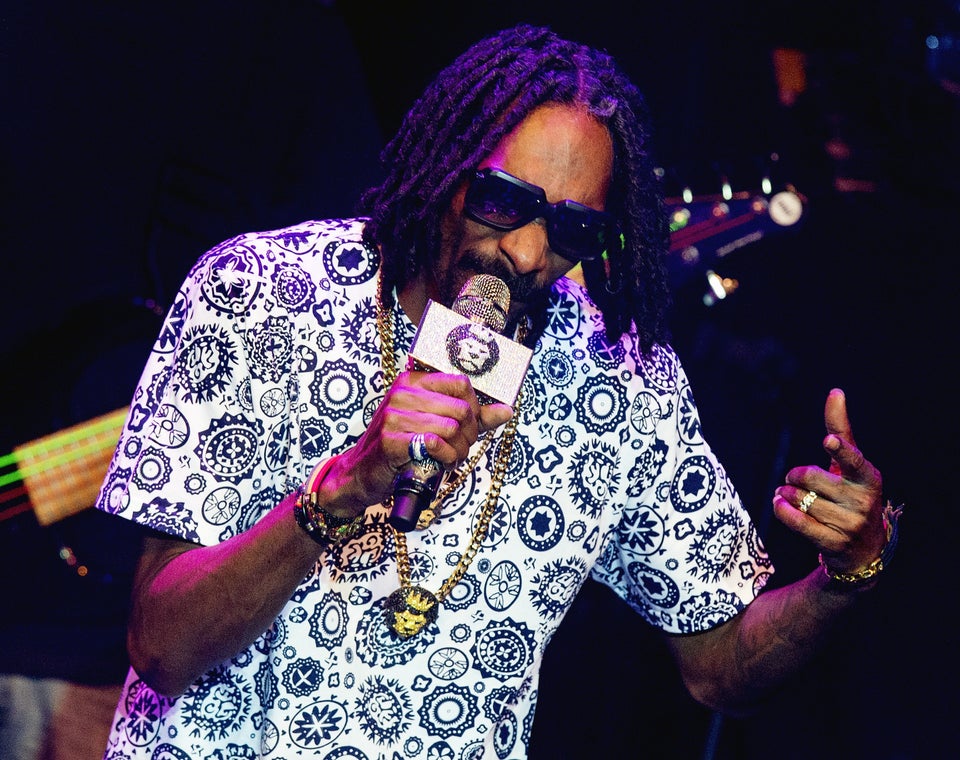 Top 50 Most Influential Marijuana Users
Popular in the Community