Their burgers might be squares, but their employees clearly aren't.
Wendy's employee Amy Seiber was arrested and soon became an ex-employee on Nov. 1, when a customer at the chain's Lovejoy, Ga. location called 911 on Nov. 1 and reported there was a half-smoked blunt inside her burger, TMZ reported Thursday.
Police say when they showed up, Seiber, 32, told them the blunt belonged to her, and that she "misplaced" it inside the cheeseburger. She was arrested for possession of marijuana.
The customer told TMZ she suffered from symptoms similar to food poisoning and had to be hospitalized. She also said that Wendy's offered to pay for her medical bills, and also gave her a $50 gift certificate.
If you'd like your dining experience to be totally disturbing but Wendy's really isn't your jam, fear not: Alarming things have happened at many other establishments.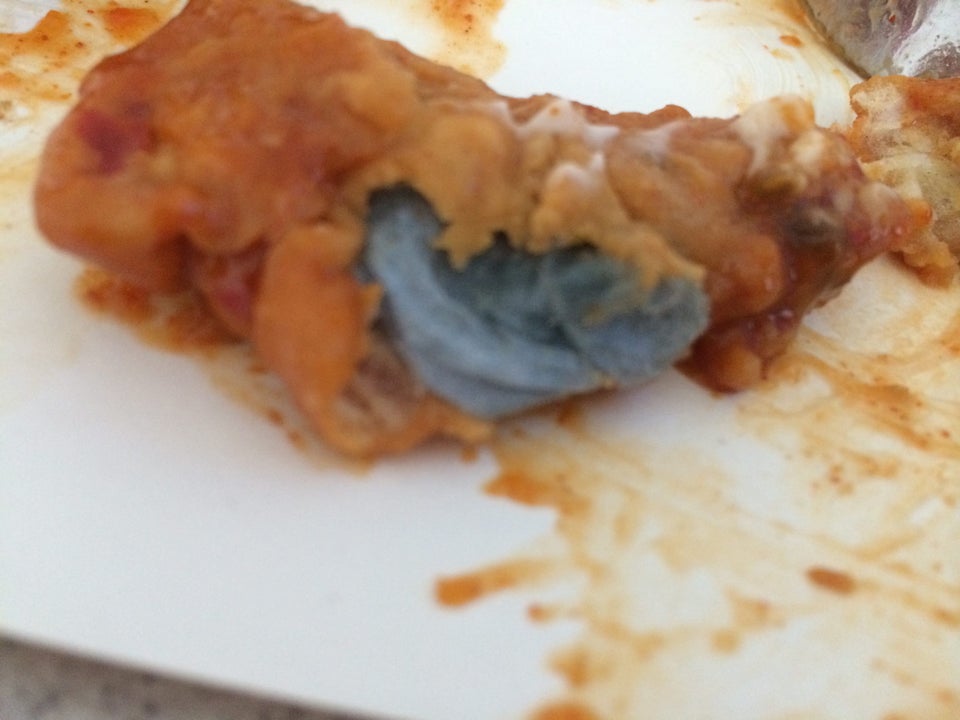 Mealbreakers
Popular in the Community