WASHINGTON -- The Obama administration believes marijuana policy is a states' rights issue, the White House said Monday in opposing Republican-led legislation that would prevent Washington, D.C., from using local funds to decriminalize marijuana possession.
The GOP-sponsored House amendment would prevent D.C. "from using its own local funds to carry out locally-passed marijuana policies, which again undermines the principles of States' rights and of District home rule," the White House said in a statement. The White House said the bill "poses legal challenges to the Metropolitan Police Department's enforcement of all marijuana laws currently in force in the District."
Del. Eleanor Holmes Norton (D-D.C.) called Rep. Andy Harris (R-Md.) a "tyrant" for meddling in the District's governing process with the amendment, pointing out that Maryland just voted to decriminalize marijuana possession. The amendment is aimed at blocking a recent D.C. law that lowers the penalty for possessing small amounts of marijuana to a fine.
It's been less than a year since the Justice Department decided not to sue Washington state and Colorado for legalizing and regulating recreational marijuana. Attorney General Eric Holder told The Huffington Post earlier this year that he was "cautiously optimistic" about legalization in Colorado, which began recreational sales Jan. 1. Washington state sales began this month.
Holder didn't weigh in on decriminalization in his own city of D.C., but said it was not a good use of law enforcement resources to give young people a criminal record for drug possession.
"It is great to see the White House accepting that a majority of Americans want marijuana law reform and defending the right of D.C. and states to set their own marijuana policy," Bill Piper, director of national affairs for the Drug Policy Alliance, said about the White House statement on Monday. "The tide has clearly shifted against the failed war on drugs and it's only a matter of time before federal law is changed."
Clarification: Language has been amended to reflect that the bill only affects local funds, and not federal funds as previously indicated in one sentence of this article.
Before You Go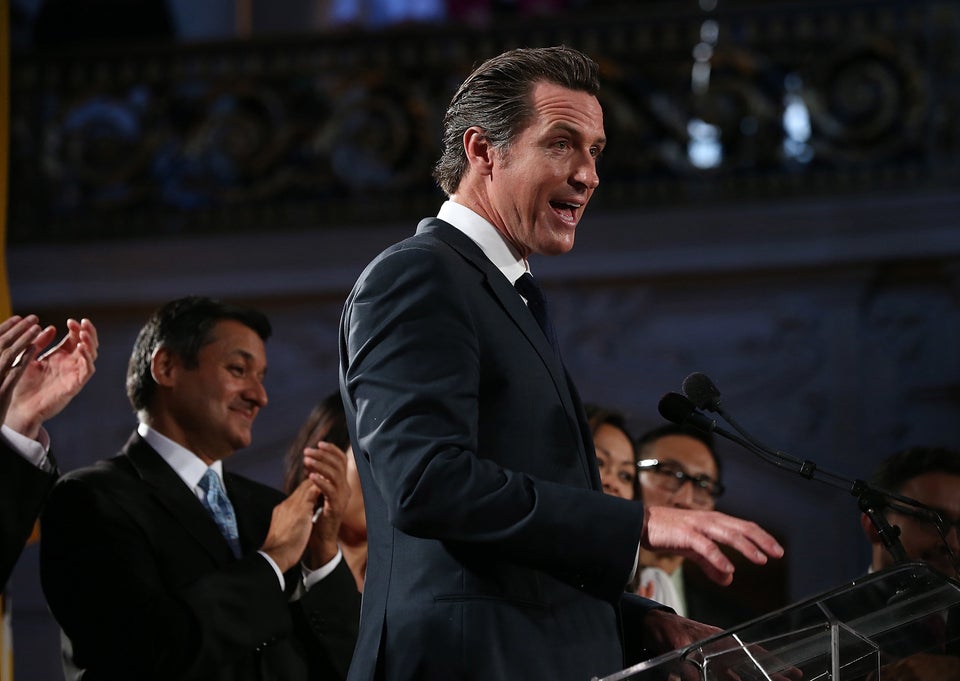 Politicians On Pot
Popular in the Community