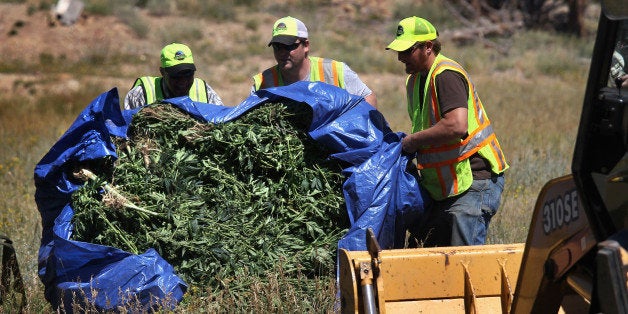 SAN FRANCISCO -- Six California lawmakers sent a bipartisan letter to the United States Sentencing Commission calling for more focus on the threats posed by illegal marijuana grows on public lands and trespassed private property.
In the Nov. 21 letter, the congressional lawmakers -- including Rep. Jared Huffman (D-Calif.) and Sens. Dianne Feinstein (D-Calif.) and Barbara Boxer (D-Calif.) -- urged the commission to consider harm to the environment, as well as threats to public safety, in punishing growers who trespass on private and public lands.
The letter highlighted the environmental damage caused by such grows, noting that in a single law enforcement operation in Mendocino National Forest in 2011, officers found 56 sites and removed "23 tons of trash, over a ton of fertilizer, 57 pounds of pesticides and herbicides, 22 miles of irrigation piping and 13 man-made dams."
It also pointed to public safety concerns, noting California lumber company Green Diamond's decision to provide annual safety training for employees who might encounter an illegal grow. Trespass marijuana operations "are a serious safety concern for our employees and contractors," Green Diamond Vice President Neal Ewald wrote to Huffman.
"We are concerned that existing guidelines do not address the long term detrimental threats these operations pose to the environment and nearby communities," read the lawmakers' letter. "We urge you to consider the significant impacts of drug cultivation operations on public and trespassed lands throughout the country and add new emphasis to countering the environmental damages of drug production."
The lawmakers are not the first to draw attention to the escalating problem.
An Oct. 9 article in the East Bay Express detailed the damage that illegal grows cause to wildlife. Among others, it referenced a University of California, Davis study of the impact on fishers, one of the primary predators in Pacific Northwest forests and a member of the weasel family.
"[UC Davis researcher Mourad] Gabriel's studies show that about 86 percent of fishers in California have been exposed to rodenticides and that the percentage has been increasing in recent years," the East Bay Express wrote. "The habitat range for fishers also overlaps nearly perfectly with known illegal pot grows on public and private lands in the state."
"My jaw dropped when I saw that study," Brad Henderson of the California Department of Fish and Wildlife told the Oakland, Calif.-based paper. "It means there's no place safe for wildlife in California. You can go way into the backcountry and you got anti-coagulant in predators."
However, like many in the marijuana policy reform camp, the article also argued that it was the war on drugs that sent growers into the forest in the first place.
"This problem is rooted in our nation's failed marijuana prohibition policies. We cannot simply arrest and jail our way out of it," said Mason Tvert of the Marijuana Policy Project to The Huffington Post. "The quickest and easiest way to prevent marijuana from being grown on public lands is to regulate it like alcohol. There is a reason why drug cartels are not producing moonshine in our national forests these days. ... By regulating it we could actually control who is growing it and where it is being grown."
Before You Go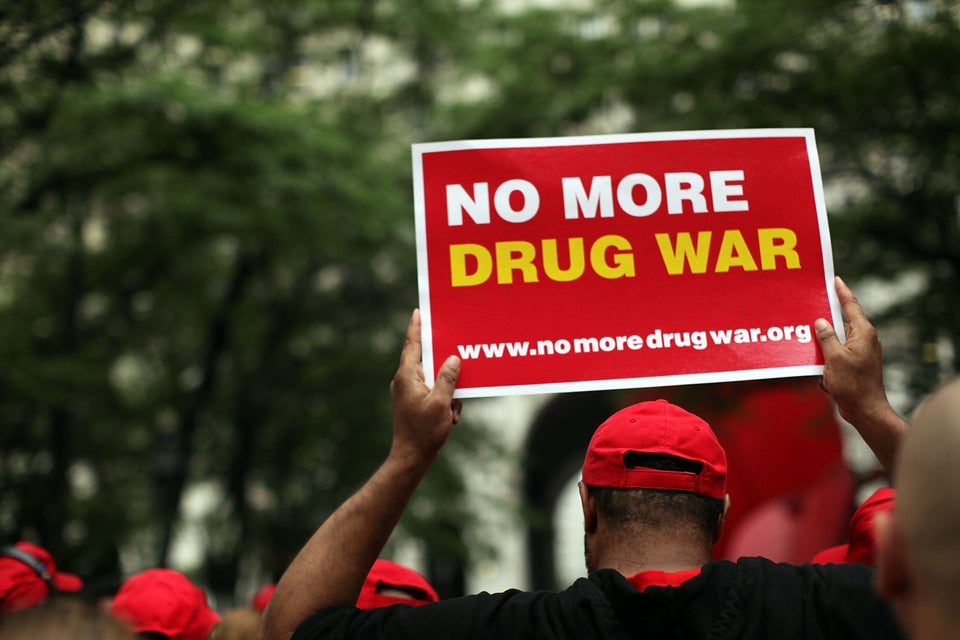 27 Reasons Why The U.S. Shouldn't Lead The War On Drugs
Popular in the Community