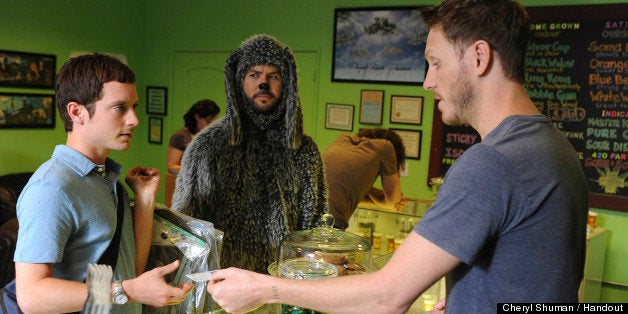 Marijuana's public image is coming in for a makeover worthy of daytime TV, with pot product placement already a reality on Hollywood sets.
Cheryl Shuman, a Los Angeles-based marketing and public relations consultant who -- not coincidentally -- founded a medical marijuana collective, has embarked on a campaign to update the image of the stereotypical dope smoker.
She wants to replace visions of dreadlocked surfer-types taking hits from tie-dyed bongs with snapshots of what she portrays as the modern-day marijuana enthusiast: middle-class soccer moms revving up their pocket vaporizers after the children are in bed and suit-clad professionals taking the edge off the day.
"The High Times generation that came with all their pot leafs and all that, they're there, but the new weed consumer is a successful, professional and most likely female client," said Shuman, who represents several companies that manufacture smoking gadgets and consults with television and film studios contemplating how to depict marijuana smokers. "The thought of being associated with the whole druggie loser scene is not appealing to them, which is why the branding is changing."
Shuman is part of an emerging crop of marketing professionals drawn to marijuana in age of growing legalization, and she is one of the few branding strategists in the United States working explicitly to make marijuana use more socially acceptable. Her preferred method involves working with television and film producers in Los Angeles to make sure on-screen cannabis use is depicted in a positive light.
Shuman has been trying to change the image of marijuana since the mid-1990s, when she was diagnosed with cancer and began using cannabis medically. A former runway model and film prop specialist, Shuman discovered that other people in her Hollywood-centered social circle who smoked marijuana for medical reasons were ashamed of being connected to the freewheeling cannabis culture of California's dispensaries.
To provide a space where those people could light up comfortably, Shuman founded the Beverly Hills Cannabis Club, a medical marijuana cooperative that hosts "high class" marijuana tasting parties and chef-catered dinners.
Since then, she has expanded beyond serving well-heeled clients to focus on broader social change. Her screen-focused efforts hold the greatest potential to alter public perceptions of marijuana, she said. Collaborating with producers in Hollywood, Shuman has fashioned herself as the industry's go-to consultant on how to display cannabis use in film and television.
"The most important thing is to get the subject placed in a positive light," Shuman said. "Detail is important too. When you're rolling joints and stuff, you need to have proper prop joints."
Shuman has advised the producers of NBC's "Parenthood" and "Law and Order" series, she said, on how to realistically portray weed smoking. She said she's working with the actor and producer Mark Wahlberg on an upcoming TV project called "The Happy Tree," after collaborating with Wahlberg on the movie "Ted." (Neither NBC nor a representative for Wahlberg immediately returned requests for comment.)
Shuman explained that she helped subtly change the way weed smoking was portrayed in "Wilfred," a 2011 cable show about a talking, pot-smoking dog: "In one of the first episodes, the character built out a bong out of an old Gatorade bottle and it just looked disgusting. True cannabis connoisseurs were offended," she said.
She counseled the producers to portray Wilfred using a vaporizer in future episodes, and she was in charge of designing the set for a scene where the anthropomorphic pooch visits a medical marijuana dispensary. Shuman made sure the set she created plugged several of the brands she represents, including KUSH Magazine and CANNACig, a kind of portable vaporizer.
A well-placed product can be a boon to the industry if it makes a specific brand or style popular. In the 1980s, Shuman worked as a prop specialist in charge of deciding which sunglasses film stars would wear for specific scenes. After she got Tom Cruise to wear Ray Ban Wayfarers in 1983's "Risky Business," the brand sold over 360,000 pairs in the span of a few months. The oversized, wraparound pair of Gargoyles ANSI shades that became a fad after Arnold Schwarzenegger wore them in 1984's "Terminator"? Shuman picked them, too.
While the attractiveness of marijuana paraphernalia on screen might seem like a trivial issue in the wider scope of a movement that seeks acceptance and eventual legalization, Shuman sees what she's doing as an important part of that effort. She noted that the success of the 1998 sitcom "Will and Grace," the first network television show to include an extensive cast of openly gay characters, is widely credited with making many Americans more tolerant of their gay neighbors.
"It's going to be big business," she said of her efforts and of the larger marijuana industry. "Imagine marijuana on QVC."
Her going rate as a consultant is $500 per hour.
Cheech Marin, one half of the comedy duo "Cheech and Chong," has at least partly built a career out of making pot jokes and lending his red-eyed visage to marijuana-related products.
Marin said that since marijuana was legalized for recreational use in Colorado and Washington last year, the number of companies seeking his endorsement has shot up. Even large companies are no longer afraid to be explicitly linked to marijuana in their branding, Marin said, pointing to a 2011 commercial he shot for General Mills' Fiber One line of power bars.
Marin agreed with Shuman that the new profile of a weed smoker is not necessarily that of someone like him, and said marketing for cannabis-related products should reflect that.
"We've always maintained throughout our career that we are middle-of-the-road dopers, and that's the green standard," Marin said. "The mother wearing pearls and smoking -- that is the new norm. I see it all the time, after they drop the kids off at school."
Unlike Shuman, Marin sees his image as still very valuable to branding, fitting a niche where marketing is meant to reflect playful and larger-than-life characters, rather than mirror a desired demographic.
"From Cheech and Chong, you're getting a comedic edge," Marin said, "In the future, people will not believe that we ever existed, that there really was a Cheech and Chong. We're hoping in 100 years the name will still be around, but people will be like, 'What, Cheech and Chong were real? It's not just a cartoon?' That is a goal."
Shuman, Marin and others looking to promote marijuana brands and products still have their work cut out for them.
At a medical marijuana industry conference in New York on Tuesday, Brendan Kennedy, chief executive of the private equity fund Privateer Holdings, said he feels so-called ganjapreneurs especially need to work on the industry's lack of creative marketing.
As he's toured the country over the past two years looking for cannabis-related businesses to invest in, he's been struck by how little focus companies put on branding, other than making sometimes hollow claims to offer "the best buds," he said.
"Every dispensary we walk into, every grower thinks they're the best grower that's stepped on the face of the Earth," he told several hundred entrepreneurs and investors gathered for the event. "Everyone thinks they have something special. I don't know how many times I've been told, 'Man, you gotta try this strain. It's the best.' In reality, it's more likely going to be close to average."
"The marketing bar is quite low in the industry," he said.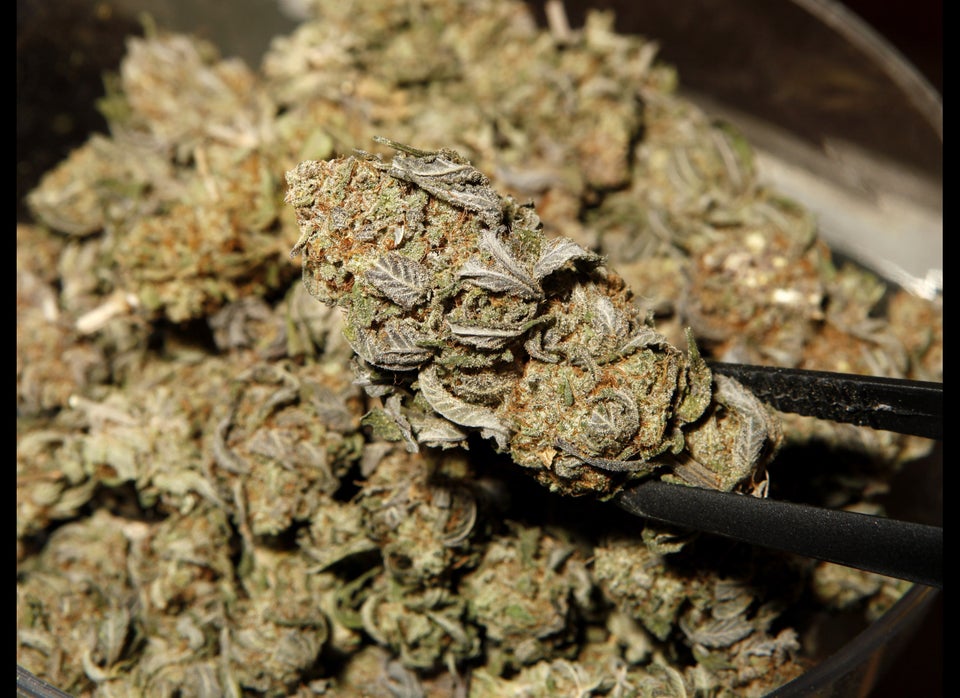 14 Reasons Why Marijuana Is Good For The Economy