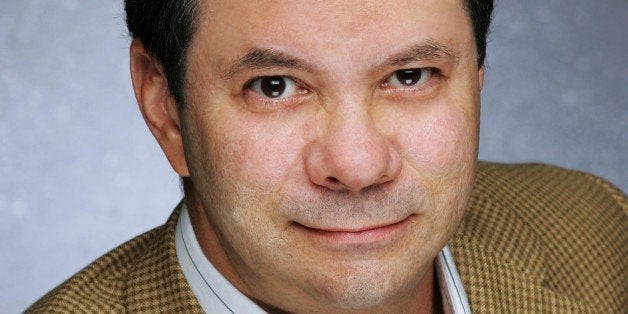 Denver residential real estate agent Bob Costello launched his "marijuana-friendly" campaign and website on Jan. 1, when legal recreational sales began in the state. Colorado's Amendment 64, which legalized marijuana for recreational use, also allows homeowners to grow up to six pot plants for personal use. In just a week, he's had plenty of interest, Costello told The Huffington Post.
"I've had about 30 calls about this, and for a real estate broker it's great, you want a lot of leads," Costello said. He noted that despite the many stereotypes and stigmas that still exist about the marijuana-user, even in 2014, the people who have contacted him thus far are "nice, normal people, very friendly."
He has even heard from one set of parents who had been growing marijuana in their apartment in secret, but are finally looking to buy their first home in the spring, and hope to continue to grow there in the privacy of their own home.
What Costello offers is an understanding of Colorado's marijuana laws and a marijuana-positive attitude for clients who happen to enjoy pot.
"I don't give the attitude or lectures on lifestyle choices," Costello said. "So we can have this open discussion about the concerns of household with marijuana users, perhaps they want to also grow -- we can talk about all of this without judgement."
Costello said that prospective homebuyers in Colorado who are interested in the possibility of growing marijuana need to be aware of the laws and some of the issues that can crop up when setting up a grow room. According to Costello, it all starts with location.
"First of all, you want to be in a marijuana-friendly city like Denver, Edgewater, Wheat Ridge or Pueblo," Costello said. "You probably also want to get a house that's not too close to a school, maybe not too close to something controversial."
The next most important things for potential homebuyers and home-growers are mold and electrical service at the property.
"The number one thing to be concerned about is mold. You need to have proper ventilation and you've got to have dryers and you have to put some thought into the way you want to set up your grow room so it doesn't cause you a mold problem," Costello said. "But the other thing that's important is the kind of amperage you can pull in at the home. Some older neighborhoods can be limited in how much amperage you can even get into the house without putting a new panel for larger distribution. So I can help them work out solutions for issues like these."
Costello said he's already spoken to one couple who is excited to move to Colorado now because of the recreational marijuana laws. "They already like skiing and now they can live the lifestyle they want as well," he said. "It's the exact opposite of what some of the politicians say that it's going to scare people away."
Despite the success he's seeing with his new marketing campaign, he said not everyone at his office, the Brokers Guild, which is home to about 700 agents, was supportive of his new strategy.
"There's a bigotry, a stigma," Costello said. "When I announced this marijuana-friendly plan and wanted to make sure it was approved by the company, some of the older owners and managers said, 'This is terrible, this is ruining America. How could you do that?'" But Costello said the younger agents in the office were much more accepting, "They told me, 'Damn, I wish I would have thought of that!'"
Costello said being a marijuana-friendly residential real estate broker is just part of his plan -- he is also beginning to develop a hotel for marijuana tourists. Right now he calls it "The Mary Jane Motel," but the project is still in the discussion stages.
"Depending on the laws, the Mary Jane Motel will probably be in Denver because Denver is most friendly," Costello said. "We'll allow smoking in the rooms -- but the rooms won't be traditional motel rooms, instead they'll have big screen TVs, sleeper sofas, couches and refrigerators."
"We won't even call them hotel rooms, we'll call them 'party rooms,'" Costello said of his future motel development plans. "We'd allow smoking in the rooms, perhaps in the common areas, whatever we can figure out is legal."
Calling all HuffPost superfans!
Sign up for membership to become a founding member and help shape HuffPost's next chapter
BEFORE YOU GO
PHOTO GALLERY
27 Reasons Why The U.S. Shouldn't Lead The War On Drugs