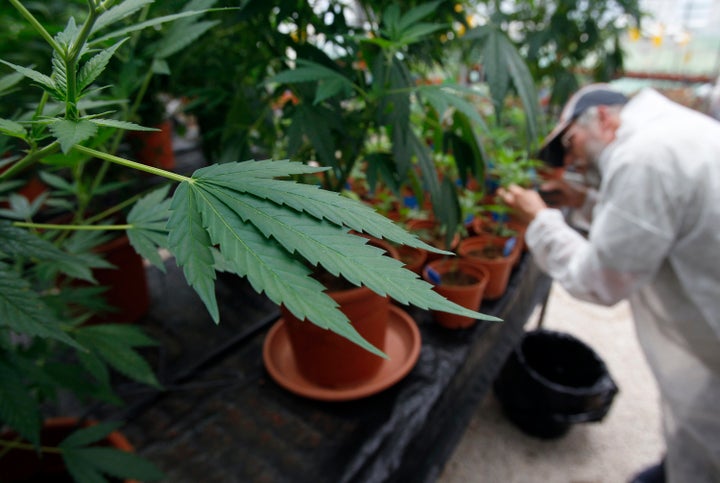 The U.S. government will announce on Thursday that it will allow more research into marijuana but rejected requests to loosen the classification of the substance as a dangerous drug with no medical use, sources with direct knowledge of the matter said.
The decision, to be announced by the Drug Enforcement Administration, is an answer to a 2011 petition filed by two former state governors who asked federal agencies to re-classify marijuana as a drug with accepted medical uses, said two people who asked not to be identified because they were not authorized to publicly discuss the matter.
The Drug Enforcement Administration declined to comment and the Food and Drug Administration did not immediately respond.
But the DEA in an e-mail sent by its public affairs division to stakeholders on Wednesday said the agency would be making "important announcements regarding marijuana related topics" on Thursday.
For decades, marijuana has been classified as a "Schedule I" drug with "no currently accepted medical use and a high potential for abuse," on par with heroin.
The expected change would show that the Obama administration is open to expanding legitimate research into pot's effects, even though the administration and Congress appears to be far from endorsing its broader use or legalization.
Twenty-five states have sanctioned some forms of marijuana use for medical purposes. Four states - Alaska, Washington, Oregon, and Colorado - and the District of Columbia have gone even further, allowing its recreational use for adults. (http://bit.ly/1udxSs4)
(Reporting by Eric M. Johnson in Seattle; Editing by Sandra Maler and Richard Chang)
Before You Go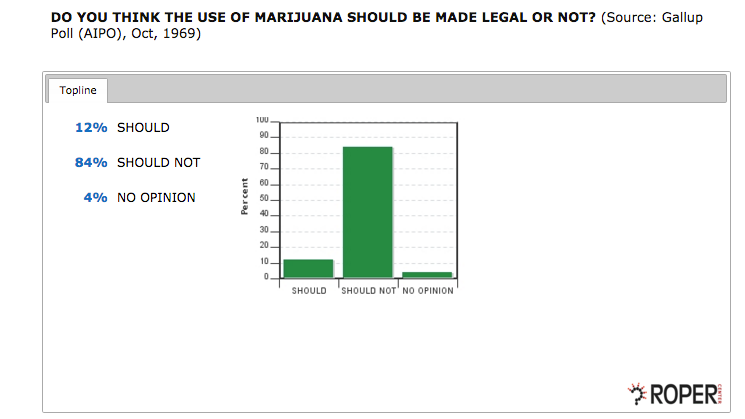 50 Years Of Marijuana Polling
Popular in the Community