 A new city ordinance being considered in Denver could make the smell of marijuana, or even just the sight of someone smoking marijuana, illegal if it can smelled or seen by others.
Mayor Michael Hancock and some Denver City Council members want to pass the ordinance over fears that public pot consumption could become a problem in Mile High City after voters approved Amendment 64 last November. It legalized marijuana for recreational use by adults 21 and over, and retail marijuana shops will open their doors for the first time Jan. 1, 2014 in the city.
It shall be unlawful for any person to openly and publicly display or consume one ounce or less of marijuana.
The term "openly" means occurring or existing in a manner that is unconcealed, undisguised, or obvious, and is observable or perceptible through sight or smell to the public or to persons or neighboring properties.

The term "publicly" means: (a) occurring or existing in a public space as defined by C.R.S. 18-1-901, or (b) occurring or existing in a place or location to which members of the public have access, or (c) occurring or existing in a place, location or in such a manner that members of the public or persons on neighboring properties may observe or perceive it by sight or smell, including but not limited to vehicles on public streets or highways.
"Your activities should not pervade others' peace and ability to enjoy," Hancock told The Denver Post. "Marijuana is one of those elements that can be quite pervasive and invasive. I shouldn't have to smell your activities from your backyard."
Violations of the proposed rules, if passed, would carry fines of up to $999 or a year in jail, 7News reports.
But backers of A64 in Colorado say the proposed ordinance isn't just unconstitutional, it's hypocritical as the new rule is being considered during the same weekend as Denver celebrates another substance -- beer -- while the nation's largest celebration of beer, the Great American Beer Fest, takes place in the city.
"The hypocrisy of this proposal is astounding," said Mason Tvert, communications director of Marijuana Policy Project and co-director of the Yes on 64 campaign. "As Denver wraps up Beer Week with the nation's largest beer celebration, city officials are proposing a crackdown on adults' legal, private use of a far less harmful substance. Mayor Hancock should explain why he thinks it is okay for him to publicly consume and even serve alcohol, but feels it should be a criminal offense for adults to use marijuana in their own homes."
Colorado voters passed Amendment 64 last November making the limited sale, possession and growing of marijuana for recreational purposes legal for adults 21 and over. A64 states that adults can possess up to an ounce of pot, can grow as many as six marijuana plants at home (with only three flowering at any given time), but home-grown marijuana can only be for personal use and cannot be sold. However, adults can gift one another up to an ounce of pot.
Before You Go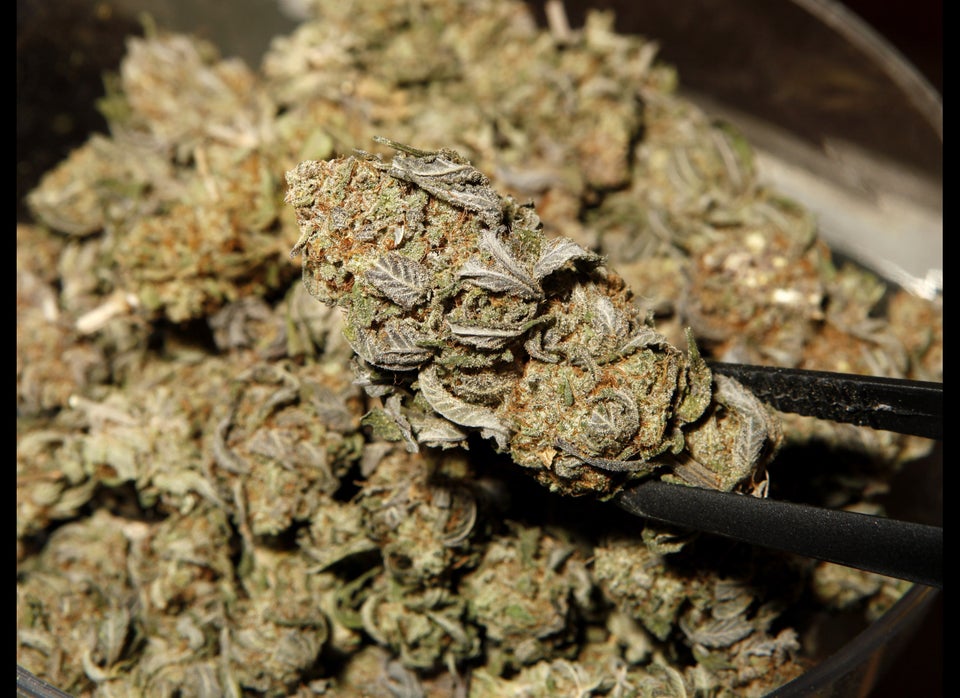 16 Facts About Marijuana And The U.S. Economy
Popular in the Community