 A year after Colorado voters approved the legal recreational use of marijuana by adults, state voters approved a 15 percent excise tax and 10 percent sales tax on all recreational marijuana sales in the state, Tuesday night.
Proposition AA creates a 15 percent excise tax on wholesale marijuana sales -- the revenue from which will fund public school construction -- and a 10 percent special sales tax on retail sales to fund marijuana regulation in the state.
"This was the last piece of this marijuana policy marathon, the last leg," Rep. Dan Pabon told The Huffington Post about the tax measures. "It's part and parcel to all the work we did in the regulatory piece, because if you don't have means to enforce this, the laws will be rendered meaningless and this is the last critical piece to the work the legislature did."
In a call back to his 2012 quote, "Don't break out the Cheetos or the Goldfish yet" before the Department of Justice had announced that they would allow Colorado's pot laws to take effect, Gov. John Hickenlooper posted this good-humored tweet late Tuesday night:
There were some in opposition to the tax measures who even handed out free marijuana joints in protest, but it was widely believed that the tax measures would pass. An April survey from Public Policy Polling about the tax measures showed 77 percent of Colorado voters supported both the excise and sales tax proposals. Only 18 percent of those surveyed were opposed to increased taxes on legal pot sales.
There was also strong support for the tax measures from Colorado politicians from both parties including Democratic Gov. Hickenlooper and Republican Attorney General John Suthers.
"Despite my strongly-held personal belief that the 'legalization' of marijuana on a state level is very bad public policy, the state must do the best job possible of implementing Amendment 64 and regulating the new recreational marijuana industry," Suthers said in August.
Hickenlooper, who was once one of the most high-profile opponents of marijuana legalization in the state, urged Colorado voters to approve the tax measures earlier this year. "We need to make sure we have the resources to have a good regulatory framework to manage this," Hickenlooper said to The Denver Post.
The first recreational marijuana shops in Colorado will open their doors for the first time in U.S. history on Jan. 1, 2014. It is expected that more than 100 will make history on that day.
Before You Go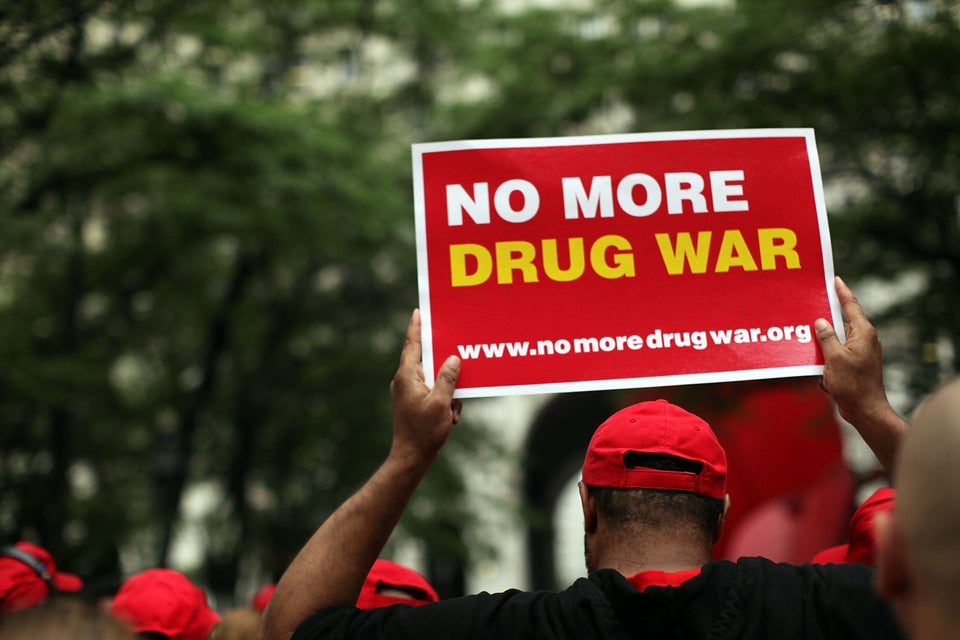 27 Reasons Why The U.S. Shouldn't Lead The War On Drugs
Popular in the Community