 Forget the shot-skis, thanks to the passage of Amendment 64, Colorado ski towns are bracing for pot-skis.
Ski towns including Aspen, Breckenridge, Crested Butte, Steamboat Springs and Telluride appear ready to bank on recreational marijuana shops for their 2014 seasons, when adults age 21 and up can begin to legally purchase pot beginning in January.
Amendment 64, which was passed by approximately 55 percent of Colorado voters overall in 2012, enjoyed an approval rate of 70-90 percent in the state's ski towns.
There's so much excitement over its legalization in fact that Adam Raleigh, owner of Telluride Bud Co., tells The Durango Herald that many tourists who were in town for the Telluride Blues and Brews Festival mistakenly thought recreational marijuana was legal already.
"I heard you guys passed a marijuana law. I haven't done it since high school, college. I would just like to try it out again. It's been 20, 30 years," Raleigh told The Durango Herald, adding that he's also overheard tourists say they're planning on bypassing the slopes of Utah for Colorado next year.
But that doesn't necessarily mean that pot use will be rampant on the slopes -- more likely off of them, housed in cabins with the fireplaces and s'mores since public consumption of the drug will still be illegal.
"The use of marijuana is not permitted at the ski area, and no smoking of any kind is permitted in the lift mazes or on the chairs," Adrienne Saia Issac, Arapahoe Basin's marketing and communications manager told Onthesnow.com. "Patrol handles on-mountain infractions on a case-by-case basis. Consequences of committing any on-mountain infraction may include having your lift ticket or season-pass privileges revoked."
Similar opinions were also expressed at Vail Resorts -- which owns Vail, Beaver Creek, Keystone and Breckenridge ski resorts -- the Loveland Ski Area and 49 Degrees North in Washington.
Colorado recently became the first state in the U.S. to adopt rules for retail marijuana shops in the state. And just this month, Attorney General Eric Holder announced that the Department of Justice will let Colorado's new marijuana laws go into effect.
"It's really going to be a question of how much of an impact the community of Steamboat Springs wants to see when it comes to marijuana," Steamboat Springs Public Safety Director Joel Rae told Steamboat Today.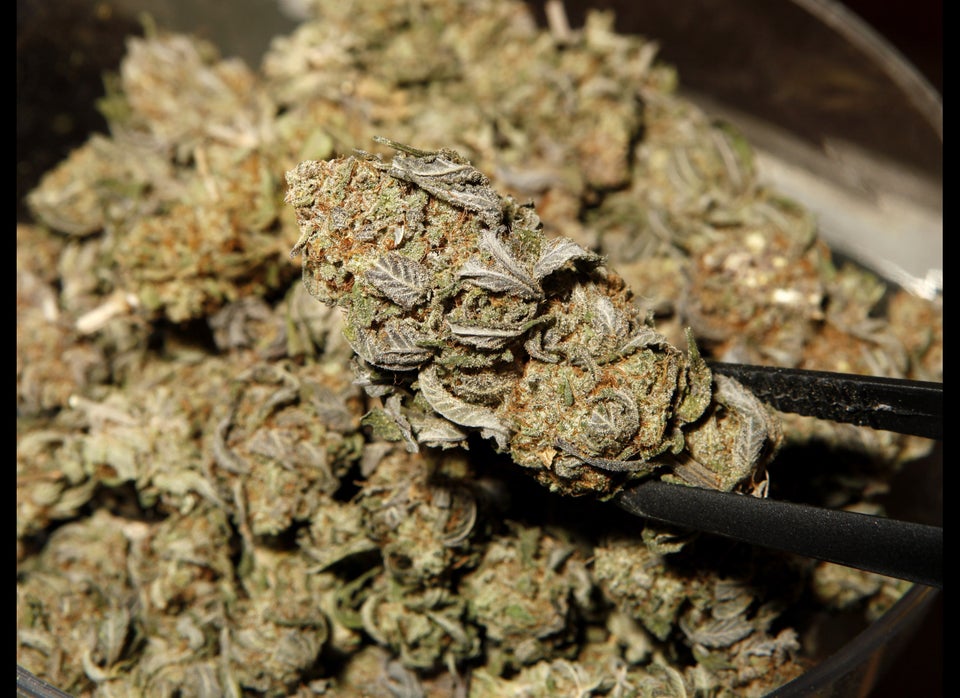 16 Facts About Marijuana And The U.S. Economy