"To put it simply, teen marijuana usage has been going down in Colorado since the passage of our comprehensive medical marijuana regulatory model," Mike Elliott, executive director of the Medical Marijuana Industry Group, told The Huffington Post. "This is exactly the opposite of what opponents of medical marijuana predicted. Colorado's teen marijuana usage rate is going down because this regulatory model has taken control away from the black market and given it back to our school districts, local and state governments, and the citizens of Colorado."
But the CDC report didn't just measure youth usage, it also measured drug availability on Colorado school grounds. The report shows:
Availability of drugs on school grounds in Colorado went down 5 percent from 2009 (22.7 percent) to 2011 (17.2 percent).
Nationally, illegal drugs offered, sold or given on school property was up 3.1 percent from 2009 (22.7 percent) to 2011 (25.6 percent).
Availability of illegal drugs on school grounds in Colorado is below the national average by 8.4 percent -- 17.2 percent in Colorado, 25.6 percent in the U.S.
Mason Tvert, co-director of the Campaign to Regulate Marijuana Like Alcohol, told The Huffington Post "that even the partial regulation of marijuana can make it harder for young people to get their hands on marijuana. By regulating all marijuana sales, we can further reduce teen access and use."
With regard to regulation under Amendment 64, Tvert continued: "For years, federal surveys have found that marijuana is 'universally available' to young people, and that it is easier for them to purchase marijuana than it is to purchase alcohol. Our current policy of prohibition has utterly failed to keep marijuana out of the hands of teens, and it has even proven to be counterproductive. If we want to make it harder for minors to access marijuana, we need to take sales off the streets where dealers don't ask for ID, and put them behind the counter where proof of age is required."
And a 2011 study from economists at University of Colorado Denver and Montana State University may back that claim up. "Medical Marijuana Laws, Traffic Fatalities, and Alcohol Consumption" by Daniel I. Rees, from UCD, and D. Mark Anderson, from MSU looked at state level data from the more than a dozen states that had passed medical marijuana laws at the time of the study. Rees and Anderson found that there was no evidence of an increase in marijuana usage among minors in the states surveyed.
The CDC data and the Medical Marijuana Laws report only seemed to fan the flames of the marijuana legalization debate. In June, The Denver Post's Michael Booth pointed to data from the U.S. Drug Enforcement Agency that critics use to show that marijuana usage is actually going up. Take a look at those statistics here.
Critics of the CDC data say that it's simply too early to get a clear indication either way about marijuana use among minors. Dr. Christian Thurstone, a professor of psychiatry at UCD, president of the Colorado Child and Adolescent Psychiatric Society and a vocal critic of the interpretation of the CDC data, wrote a scathing critique of back in July on his blog. Thurstone gave four main reasons for his critique: the data are statistically insignificant, the data were collected only a year from the start of the riese of marijuana dispensaries in Colorado, the data do not include teens who were not in school and that the CDC's 2011 numbers could very well be a flatline because of the Colorado communities that voted to ban dispensaries in 2010. Read Thurstone's argument in full here.
We asked Rees to respond to Thurstone's critiques point-by-point and his responses appear below:
1. "The data are statistically insignificant."

According to the 2009 Colorado YRBS data, 24.8 percent of high school students in Colorado used marijuana in the past 30 days. According to the 2011 Colorado YRBS data, 22.0 percent of high school students in Colorado used marijuana in the past 30 days. It appears as though marijuana use decreased from 2009 to 2011. Why? It is possible that the decrease had something to do with the recent transformation of the medical marijuana industry, but is also possible that the decrease is due to happenstance--that if they had randomly selected and interviewed a different group of Colorado high school students in 2011, the percentage reporting that they had used marijuana in the past 30 days would be closer to 24.8 than to 22.0. Anybody who claims that they can distinguish between these hypotheses is either an advocate or has access to better data than the Colorado YRBS. To summarize, Dr. Thurstone and I are more or less in agreement on this point, although the sentence "The data then do not tell us anything" is incorrect. The data provide no evidence that marijuana use increased among Colorado high school students from 2009 to 2011.

2. "The data were collected only a year from the start of the rise of marijuana dispensaries in Colorado"

In April of 2010, Dr. Thurstone seemed convinced that the dispensaries were having an impact on youth marijuana use. He (and Chris Romer) wrote the following in a Denver Post opinion piece:
As the number of Colorado's dispensaries has exploded, so has the number of youth referred to Denver's adolescent substance abuse clinics, where the waiting lists for service have surged to as long as three months. The clinics' young patients report that they get their pot from adolescent peers with medical licenses or from caregivers who sell on the side.
Incidentally, my co-authors and I found no relationship between the legalization of medical marijuana and the percentage of teenagers admitted to federally funded treatment centers who reported using marijuana (see pages 16-18 of "Medical Marijuana Laws and Teen Marijuana Use").

3. "The data do not include teens who were not in school"
This statement is correct -- the YRBS is a survey of high school students. If a student had been expelled due to marijuana use, then he or she could not have been interviewed. Although the statement is correct, it seems potentially misleading. Is Dr. Thurstone suggesting that, had the expelled students been interviewed, the data would have shown an increase in marijuana use from 2009 to 2011? In order to explore this hypothesis, we'd need data on the number of high school students who were expelled by year in Colorado. I don't know if these data are available, but I'd be shocked if there was an increase in expulsions from 2009 to 2011 sufficiently large to generate a 2.8 percentage-point decrease in marijuana use.

4. "The CDC's 2011 numbers could be a flatline because 85 Colorado communities voted to ban dispensaries the previous year, 2010."
I agree that the decrease in the percentage of Colorado high school students who used marijuana in the past 30 days could be due to any number of factors. It's possible that the bans reduced access to medical marijuana, but according to state registry data the number of medical marijuana patients peaked in the summer of 2011. Without data on students and patients with geographic identifiers and dispensary openings and closings it's difficult to test this assertion.
However, with regard to at least one county that has banned marijuana businesses -- Adams County -- MMIG's Mike Elliott told The Huffington Post: "Strikingly, the Adams County Youth Initiative reported that teen marijuana usage has been increasing in that County. In fact, they showed the County's teen usage rate is about 6 percent higher than the rest of the state, and 5 percent above the national level. Not coincidentally, Adams County, including nearly all of its localities, have banned medical marijuana businesses and eschewed the very regulatory framework that has proven effective in reducing these usage rates throughout the rest of the state."
States where medical marijuana is currently legal:
Related
Before You Go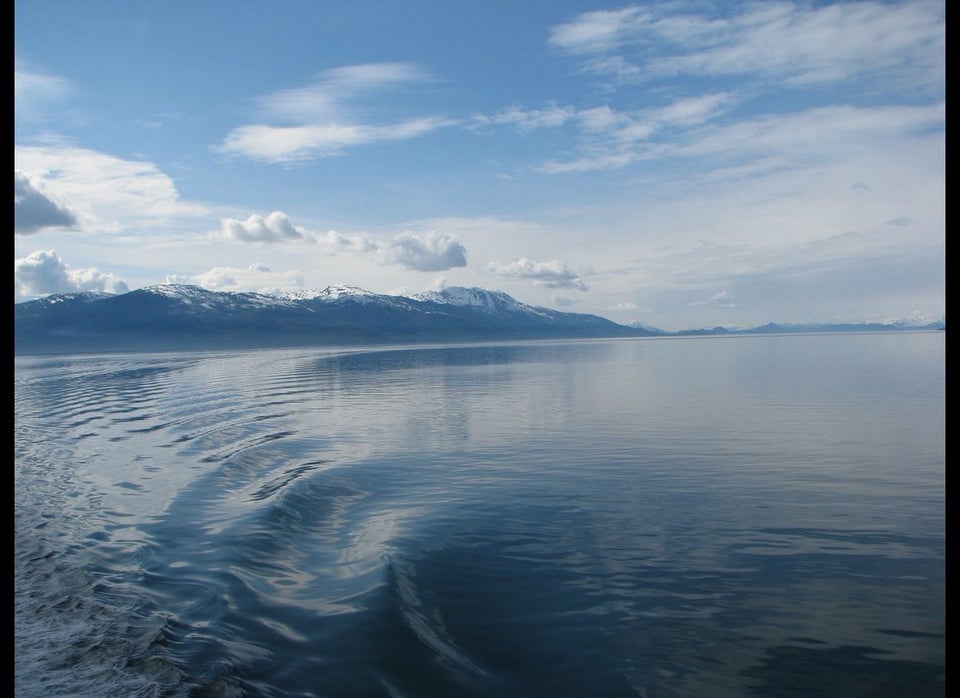 Legal Marijuana Across The U.S.
Popular in the Community