The talk-show host himself wasn't participating in cannabis consumption, but instead just revealing his thoughts on Autospense: the marijuana vending machine.
"Finally we'll have somewhere to buy marijuana other than the 7,000 medical marijuana shops that are on every corner here," Kimmel joked.
He continued by bringing up a very good point, "Isn't every vending machine made for pot smokers?" Watch the clip above.
Amid the jokes, Autospense is embroiled in a legal debate over using technology patented by Medbox, Inc. The company has been served a cease and desist.
PHOTOS: Check Out 16 Facts On Marijuana And Business: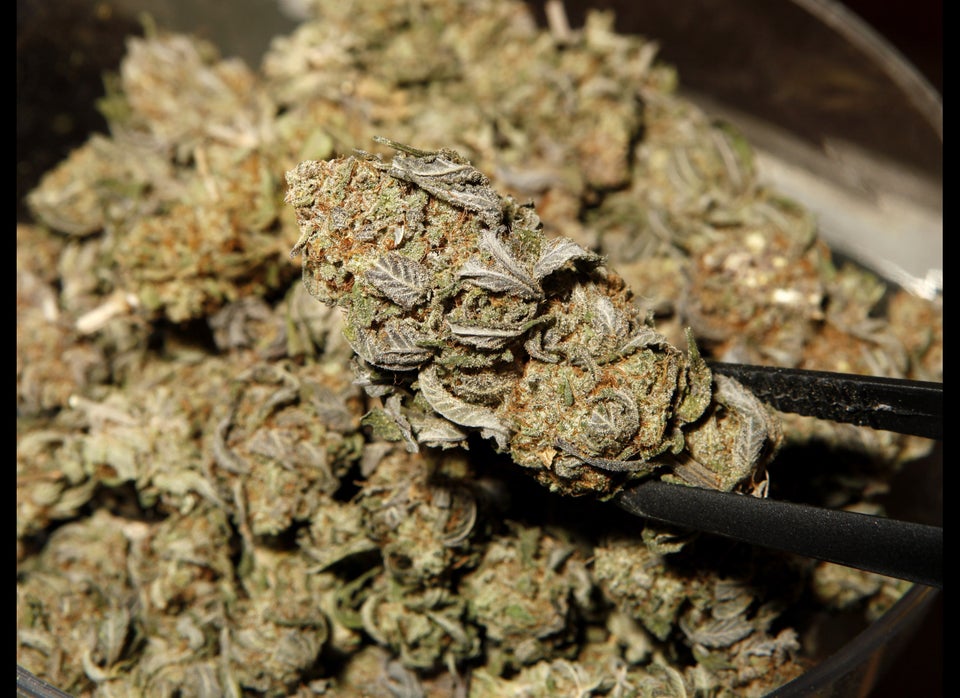 16 Facts About Marijuana And The U.S. Economy
Popular in the Community