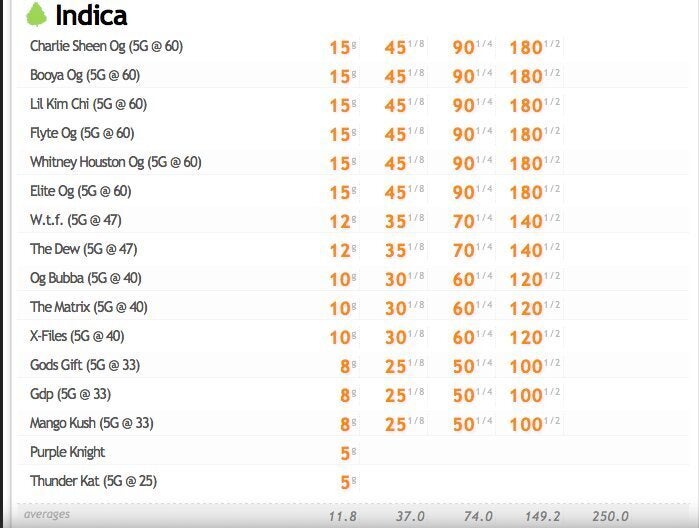 Remember Linsanity marijuana? Now there's a brand for Whitney Houston -- and one attorney says the sellers are guilty of bad taste and violating the dead singer's rights.
A Los Angeles medical dispensary called 45 Cap Elite Herbal Center was selling "Whitney Houston Og" weed for $180 a half-ounce, The Huffington Post discovered. The cannabis was spotted on an online menu.
A man who answered the phone Thursday at 45 Cap confirmed that the listing "is accurate" but later denied that the store was selling "Whitney Houston Og" when asked if Houston's estate was aware of it. He then referred questions to his boss, who was not available.
Within minutes -- on the eve of the counterculture holiday 4/20, aka National Pot Smokers Day -- "Whitney Houston Og," along with "Charlie Sheen Og," disappeared from the 45 Cap menu.
A Houston family spokesperson declined comment.
The LA pot shop also listed "Lil Kim Chi" on its pot menu. However, invoking the memory of Houston, a revered pop icon now tragically associated with drug abuse, could be seen as another matter entirely. Despite the fact that Houston is deceased, a prominent trademark attorney said the shop was probably violating the singer's right of publicity, which protects the commercial use of celebrities without their, or their estate's, consent.
Every state recognizes the right of publicity in some form. "By and large, there's plenty of laws to protect a celebrity's rights to their name, likeness, image, voice and signature," said Pamela Deese of Arent Fox in Washington, D.C.
Deese does not represent Houston's estate.
"This case would also fall into the category of really poor taste," Deese added.
But Deese and associates do represent the Knicks' Jeremy Lin. They recently sent cease-and-desist letters to several stores offering a pot strain called "Linsanity," the term coined to describe Lin's quick ascent to stardom. The stores complied.
While few would infer from such branding that a celebrity is actually endorsing marijuana, the use of the name can still generate sales from consumers who might buy a product on the basis of the name, Deese explained.
Popular in the Community