 Allen St. Pierre, the Executive Director of marijuana reform organization NORML, told me that this year "the number of people getting to go into a voting both and pull a lever to change marijuana laws is unprecedented."
Voters in 3 states (Colorado, Oregon, and Washington) are deciding whether to legalize and regulate marijuana for all adults, and three more (Arkansas, Massachusetts, and Montana) whether to allow medicinal use of marijuana (adding to the total of 17 states that already allow that use).
St. Pierre sketched out to me briefly the arc of increased mainstream marijuana use in the United States: through their writing, beat generation writers like Allen Ginsberg and Jack Kerouac popularized - especially for those considering themselves "bohemians" - a drug that was then mostly a drug of musicians.
Then the Vietnam War provided access to many thousands of American soldiers, including minorities, who needed emotional release after days full of bloody combat.
Then in 1996, California voters proclaimed their state the first to allow medical use of marijuana (for conditions ranging from cancer to chronic pain). Since then, hundreds of thousands of medical marijuana users have "normalized" how people view marijuana. Right wing critics have complained that some of these medicinal users are "gaming the system," but the fact remains that not one of these users in 17 states has ever died from an overdose of marijuana.
St. Pierre drew parallels with the long arc of alcohol legalization, noting that Kansas only legalized alcohol sales in 1959. He said this week's polls show at least one state (Washington) will probably vote for legalization.
And what happens the day after?
The federal government "will be apoplectic" - the Feds will probably immediately seek a court injunction saying that Federal law prevails over state law. In the worst case, a judge might rule for a permanent injunction - but then Washington state could counter, by keeping a law on the books against marijuana possession, but reducing the monetary penalty to zero.
Another election day race related to marijuana is taking place in the San Diego suburb of Santee, where well-known medical marijuana patient/activist Rudy Reyes is running for mayor against 12-yr incumbent Randy Voepel.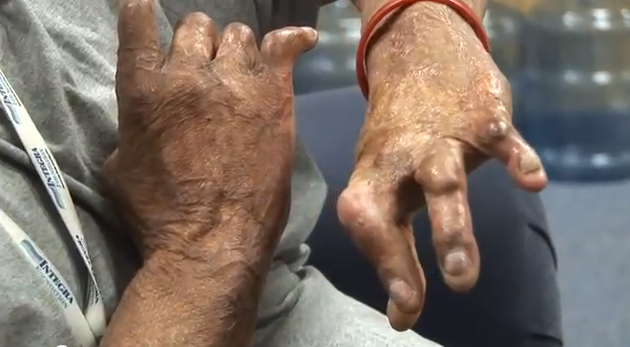 Reyes is a "local hero" who barely survived the 2003 Cedar wildfires, with 3rd degree burns over 70% of his body. In the burn unit, on his doctors' advice, he tried eating marijuana, which proved to be an effective substitute for the daily morphine, which was having serious side effects. Later, he discovered that THC cream applied frequently on his skin helped relieve the pain of the scar tissue.
I've been following Reyes for several years as part of a documentary project on Southern California medical marijuana patients. Reyes has been honing his political skills for more than 7 years, first taking on the right-leaning San Diego County Board of Supervisors. The Board is known for, among other things, petitioning the California Supreme Court to overturn Proposition 215, the law that made medical use of marijuana in California legal.
Reyes faced off many times with the Board, giving testimony that (since the 1996 law) "You guys have been hurting us for 10 years straight, just waiting like snakes to bite us in the butt."
When Supervisor Bill Horn claimed that he was "the Rosa Parks of medical marijuana" for trying to follow Federal law over California law, Reyes countered that "No, you sir are the bus driver who demanded that she give up her seat in the first place."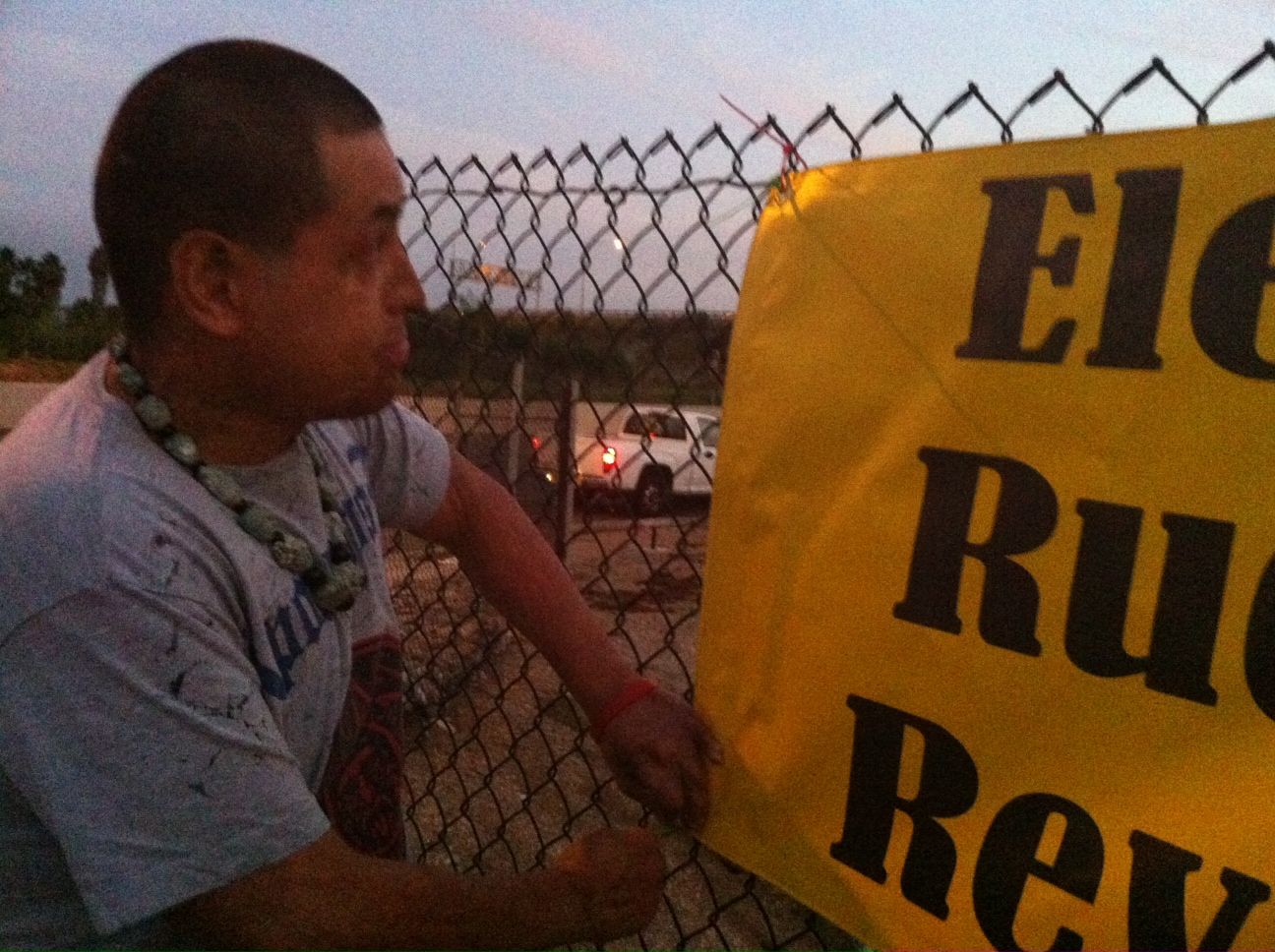 Reyes first ran for political office in 2008 against Diane Jacobs, the County Supervisor from his district, and got over 20% of the vote. If he wins this election day, he'll become the first "out" medical marijuana user in elected office in the United States.
St. Pierre has been following Reyes' political trajectory closely. He says that Reyes is an ideal advocate for marijuana reforms: with burn scars covering 70% of his body, it's hard for the opposition to typecast him as just another "stoner".
St. Pierre points out that whoever is the next president will also have a major bearing on marijuana policy reform. In the best case, Obama wins re-election and, St. Pierre jokes, he decides that, inspired by his high school pot smoking days in Hawaii , he "fulfills the vision of the Choom Gang." That was the name his school buddies gave themselves, smoking together everywhere from in the dorms, to inside tightly sealed vans, to on the sandy Hawaiian beaches.
NORML has struggled to change marijuana laws since 1970. Major fruits of their work may finally appear in a few days.
Popular in the Community