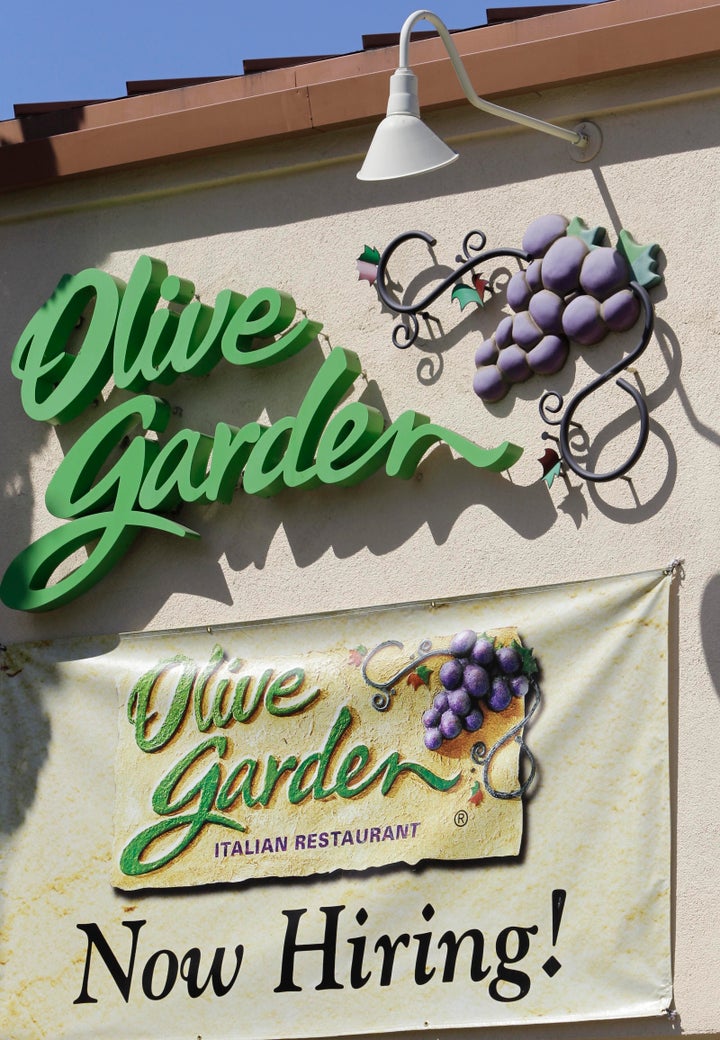 The review has attracted notice for Hagerty's unbridled enthusiasm for the restaurant. She orders just chicken Alfredo ("comforting on a cold day") and a water, but still manages to wax rhapsodic. She's especially struck by the Olive Garden's "impressive" decor. "All in all, it is the largest and most beautiful restaurant now operating in Grand Forks," she writes.
According to the Grand Forks Herald, the review has garnered over 100,000 hits since its publication on Monday. That's 20 times as many as its closest competitor at the paper.
Hagerty, for her part, seems relatively unfazed by the ordeal. She told the Village Voice, "I don't get it." She explained, "I don't have time to sit here and twit over whether some self-styled food expert likes, or does not like, my column."
HuffPost Food called the local branch of Olive Garden to gauge workers' reaction to all the attention. The branch's culinary manager, Amanda (who refused to give us her last name), said she hadn't yet gotten a chance to read the review, but was happy to that the location was being noticed.
"I know they've been wanting it for a long time, but that's excellent that we're getting it now," she said.
She also noted, though, that the review hadn't had a noticeable impact on business. The restaurant's been nearly full, she said, since opening at the end of January. Because it's only the fourth location in the state, people have been driving from throughout the region to get a taste of the branch's pasta and unlimited breadsticks.
Not that the Grand Forks Olive Garden is resting on its laurels. When we asked to speak to the location's general manager, Donald Szutenbach, we were told he was in Italy, training at the brand's Culinary Institute of Tuscany.
Related