A woman identified as Jane Doe filed a lawsuit Monday alleging Marilyn Manson groomed and repeatedly sexually assaulted her beginning when she was 16 years old.
Filed in Nassau County Supreme Court in Long Island, New York, it names Nothing Records and Interscope Records as co-defendants and alleges intentional infliction of emotional distress and sexual battery by the musician, whose real name is Brian Warner.
A lawyer for Manson denied the allegations, calling them a "fabricated tale."
In the filing, the plaintiff claimed Manson invited her "and one of the other younger girls" onto his tour bus when she was 16 after a 1995 concert in Dallas. He allegedly asked them how old they were before he raped the plaintiff, who was a virgin. The age of consent in Texas is 17.
"After he was done, Defendant Warner laughed at her," the filing states, adding: "Then Defendant Warner demanded Plaintiff to 'get the fuck off of my bus' and threatened Plaintiff that, if she told anyone, he would kill her and her family."
The plaintiff alleges that one of Manson's crew members provided her with a 1-800 number and a password so the two could be in contact. She started using drugs and alcohol to cope and continued to rely on them for years to come, according to the lawsuit.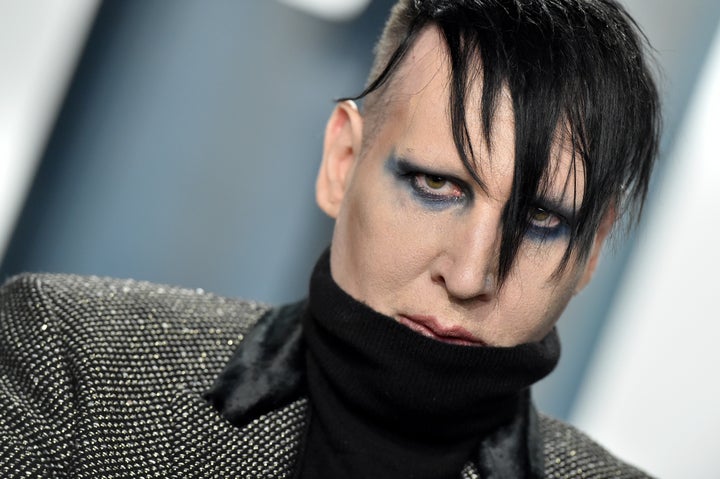 The filing states that Manson started reaching out to her "within weeks" and demanded that she send nude photos. He then allegedly invited her to his show in New Orleans in December, after which he sexually assaulted her on his bus again. The age of consent in Louisiana is 17.
Manson "sexually assaulted Plaintiff, including kissing, biting her breast, oral copulation, and penetration," the lawsuit states. "After the second assault, Defendant Warner acted in a kinder manner nicer to Plaintiff and told her that he wanted to see her again."
In 1999, when she was 19, the plaintiff joined Manson on tour, according to the filing. She alleges that he "continued to groom and sexually assault" her for four weeks. The lawsuit claims that he coerced her to have group sex with other band members, controlled her and provided her with drugs.
The filing says the two record companies listed as co-defendants were negligent and were "were well-aware" of Manson's "obsession with sexual violence and childhood sexual assault."
Manson denied the allegations through an attorney.
"Brian Warner does not know this individual and has no recollection of ever having met her 28 years ago," Manson's attorney Howard King told USA Today. "He certainly was never intimate with her. She has been shopping this fabricated tale...for more than two years."
King said that "even the most minimal scrutiny" would reveal the "obvious discrepancies" in this latest accusation and confirm the plaintiff's "extensive collusion" with Manson's previous accusers. King claimed the lawsuit "will not survive legal examination."
Interscope and its parent company, Universal Music Group, did not respond to requests for comment.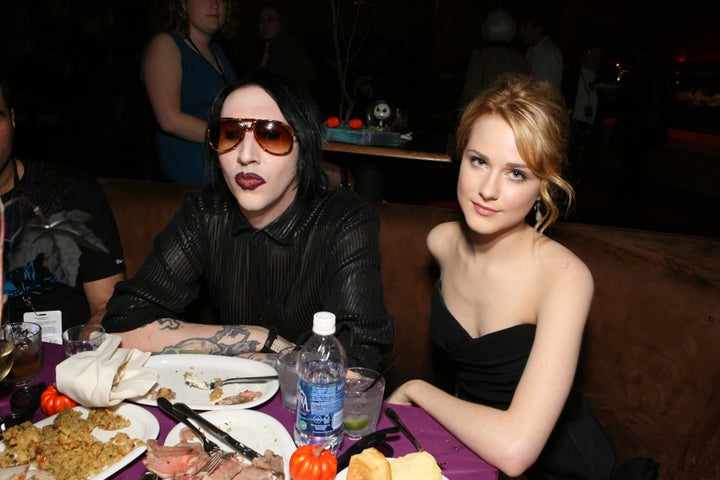 Manson has faced multiple sex crime accusations. Law enforcement searched his West Hollywood home in 2021 after the Los Angeles County Sheriff's Department was notified of alleged sexual abuse and violence there from 2009 to 2011, according to USA Today.
The Los Angeles County Sheriff's Department reportedly submitted its findings to the L.A. District Attorney's office last September, but prosecutors have not announced charges against Manson.
"Westworld" actor Evan Rachel Wood, who was in a relationship with Manson from 2006 to 2010, claimed in HBO's 2022 documentary "Phoenix Rising" that Manson made her drink his blood, electro-shocked her and beat her with a swastika-adorned whip.
Manson sued Wood for defamation and claimed she created a "conspiracy" to derail his "successful music, TV, and film career" by painting him as a "rapist and abuser," according to EW.
"Game of Thrones" actor Esmé Bianco sued Manson in 2021, alleging he violated human trafficking laws by bringing her to California under the false pretenses of music video and movie roles and then drugged, whipped and shocked her. She settled her suit with the singer last week.
Popular in the Community