On Friday, Jessicka Addams, former frontwoman of the band Jack Off Jill and current singer for the band Scarling, came forward with her story of sexual assault and domestic violence.
In a Facebook post, Addams accused her ex-boyfriend Jeordie White — who is better known as Twiggy Ramirez, the bassist for Marilyn Manson — of rape and physical assault during their relationship in the early 1990s.
"I said NO. I said NO. I said it so loud enough, that [a friend] came rushing in from the other room to get him off of me," Addams wrote in her post. "But I had been raped. I had been raped by somebody I thought I loved."
According to her post, Addams met and quickly moved in with White in 1993 when she was 18 years old. She said that White began to show signs of abuse and "mild violence" when Addams' band started to gain a local following in their home of Fort Lauderdale, Florida.
"He got increasingly jealous when I hung out with male friends," she wrote.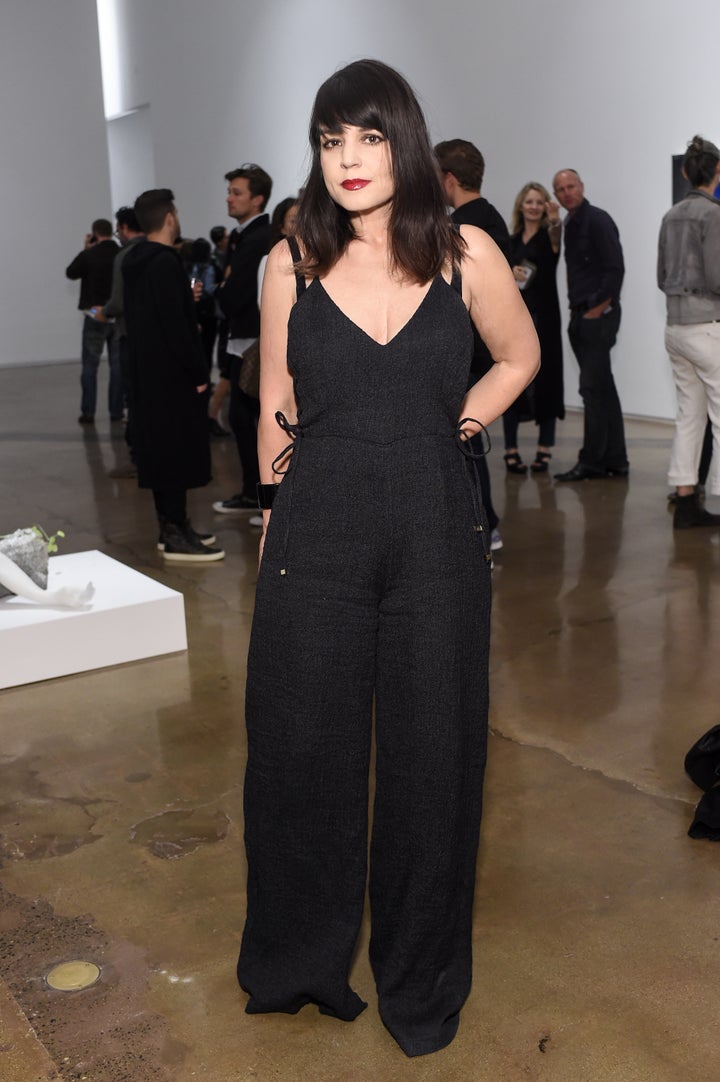 "He began to body shame me. He slashed my tires. When I came home late one night, he put one of the stuffed animals he bought me into the burning oven in the kitchen."
White's actions quickly escalated into physical abuse, according to Addams. She describes one unsettling experience in which White reportedly beat her in a car because she struck up a conversation with musician Trent Reznor while partying in South Florida.
"He began driving my car erratically on the highway, all the while punching me [in] the chest several times, knocking the air out of my lungs," she wrote. "He proceeded to rip off the rear view mirror and threw it out the open window. Throughout the madness, this was a rather poignant moment. He just couldn't bear to face himself in that mirror."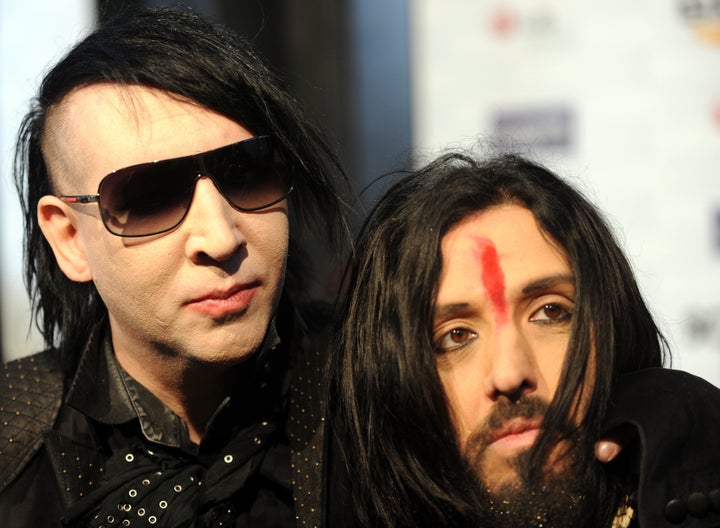 Addams said that in 1997 she was warned by her band's record company that if she publicly revealed her story "there would be a very good chance that my band Jack Off Jill would be black balled by concert promoters, radio programmers, and other bands and their managers," she wrote on Facebook. She also said that if she came forward, her band ran the risk of losing their record deal.
"As they were certain no one would ever take a rape victim in this male dominated music business seriously, nevermind a ferocious, disenfranchised, outspoken overweight front woman such as myself!" Addams wrote.
At the time, Marilyn Manson was enjoying its height of popularity, thanks to the group's 1996 album, "Antichrist Superstar."
In 2015, Addams alluded to her rape and assault in an interview with Alternative Press, which resulted in women contacting her with their own allegations against White.
"I was not the only one who was a victim of my rapist. Others had also been abused by the man I was referencing," Addams wrote on Facebook. "The amount of guilt I felt for not reporting him when my rape initially occurred really began to eat at me."
On Saturday, Marilyn Manson responded to Addams's allegations against White.
"I knew Jessicka and Jeordie had a romantic relationship many years ago and I considered and still consider Jessicka to be a friend. I knew nothing about these allegations until very recently and am saddened by Jessicka's obvious distress."
Representatives for Marilyn Manson and Jeordie White did not immediately respond to HuffPost's request for comment.
Calling all HuffPost superfans!
Sign up for membership to become a founding member and help shape HuffPost's next chapter