Marilyn Manson was hospitalized on Saturday night after he was injured during a set at New York's Hammerstein Ballroom, according to Variety.
The singer was reportedly performing a cover of Eurythmics' "Sweet Dreams (Are Made of This)" when he decided to climb a stage scaffolding framed by two giant fake guns. According to video posted by The Guardian, the prop collapsed on him or caused him to fall backward. Variety reported that the house and stage lights remained down for several minutes as crew members tried to help Manson. An announcement to the audience said that "due to injury," the show was over.
"Manson suffered an injury toward the end of an incredible NYC show," a representative for him told Variety. "He is being treated at a local hospital."
Manson's reps did not immediately respond to HuffPost for more details on his injury.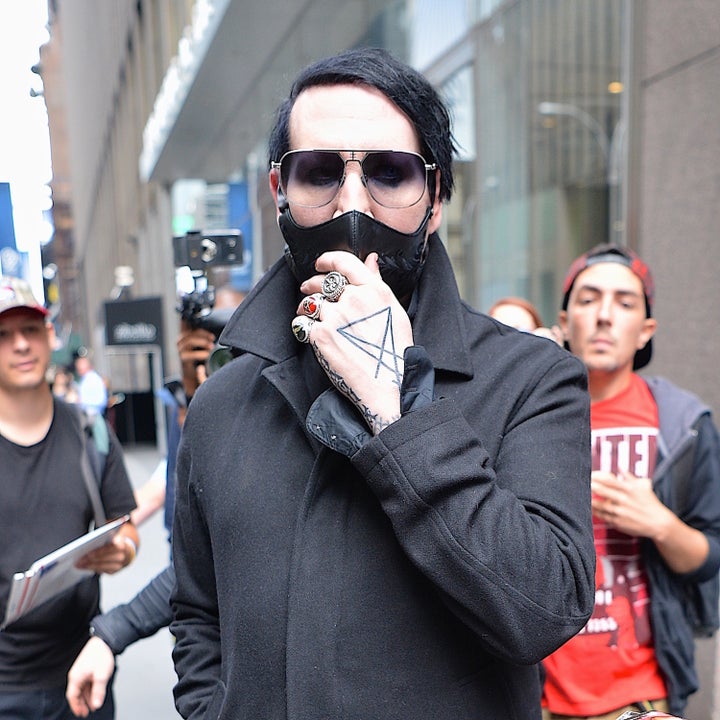 His new album, titled "Heaven Upside Down," debuts Oct. 6.
UPDATE: (10/2) ― Marilyn Manson has canceled nine shows on his Heaven Upside Down Tour following the onstage incident, Rolling Stone reports.
"Marilyn Manson is being forced to cancel several of his October dates on his forthcoming US tour," the singer's rep said in a statement. "On Saturday night, the legendary performer suffered an injury on stage towards the end of his set at NYC's Hammerstein Ballroom causing him to cut the show short. He was treated for the injury at a local hospital and will be recuperating at home in Los Angeles."
The canceled dates will be reportedly be rescheduled, and Manson will resume the tour on Oct. 15 at Grand Prairie, Texas's Freaker's Ball.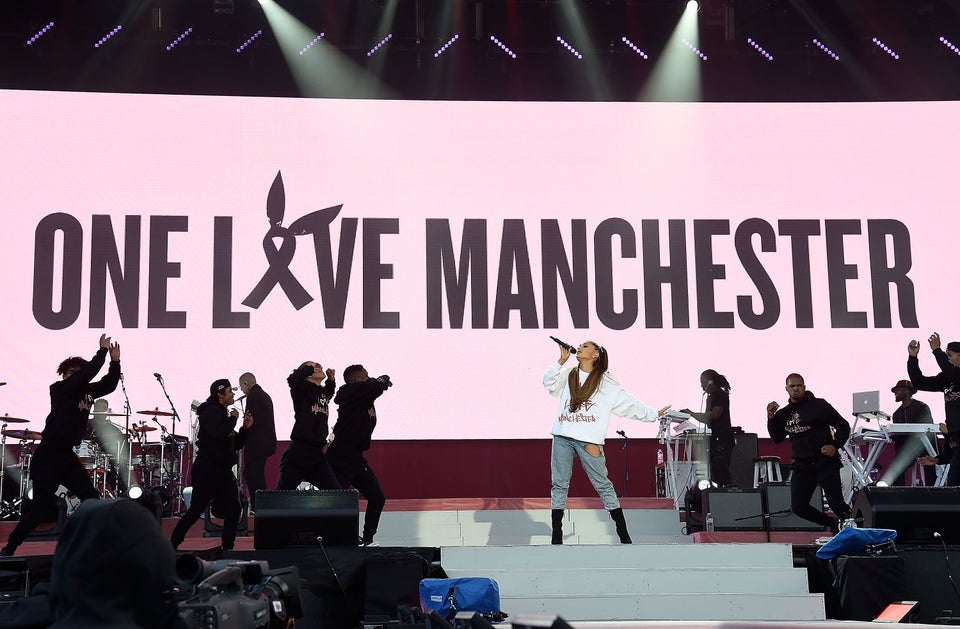 One Love Manchester Benefit Concert