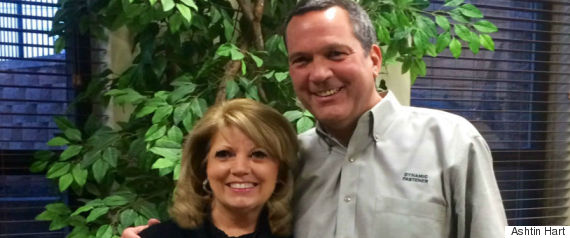 Decades after graduating high school, a man gave back to a teacher who left a big impression on him.
Story continues below.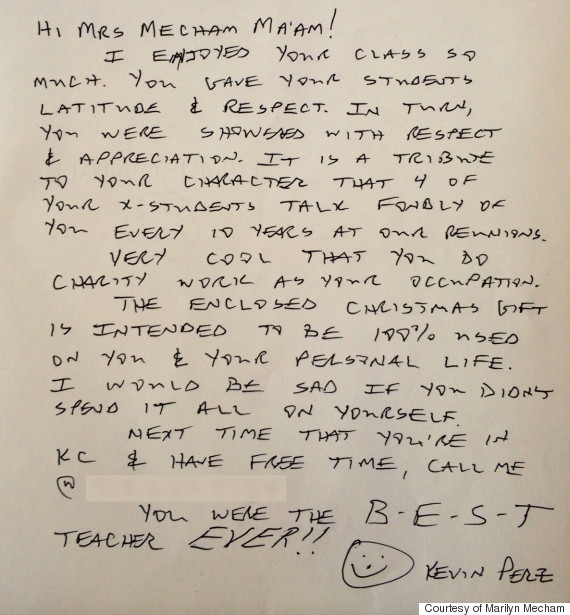 "I enjoyed your class so much. You gave your students latitude and respect. In turn, you were showered with respect and appreciation." Perz wrote in the note. "You were the B-E-S-T teacher EVER!!"
The moving gesture left the 62-year-old overcome with emotion.
"When I saw the check I cried -- a lot," Mecham, who taught a co-ed food class, told the Huffington Post in an e-mail. "I was so overwhelmed."
He had been trying to contact Mecham for about years, and finally reached out to his high school's alumni association for some assistance, according to the St. Louis Post-Dispatch. Mecham said that just the call she initially received from Perz meant a great deal to her.
"I was so appreciative to have somebody spend all that time looking for you to tell that you meant so much in their life," she told ABC.
Though Mecham was shocked by her former student's kind act, Perz says that the 62-year-old definitely earned it.
"She's such a deserving person. For me, it's less about the money than the sentiment of, 'I enjoyed your involvement in my life and I'm better for it. Thank you,'" Perz told the Lincoln Journal Star.
The pair have kept in touch since they first began reconnecting, even reuniting in person later in January, the Lincoln Journal Star reported. As for the money, the former teacher isn't sure how she will spend it, but may put the funds toward a trip to Sweden and Norway, she told HuffPost. And while the entire experience has moved the former teacher, she says that Perz's generosity has spurred others to reach out and thank those that meant so much to them.
"The response to our story has been incredible," Mecham told HuffPost. "Hundreds of people let us know that they are now contacting teachers, mentors and others who made an impact on their lives."
Related
Before You Go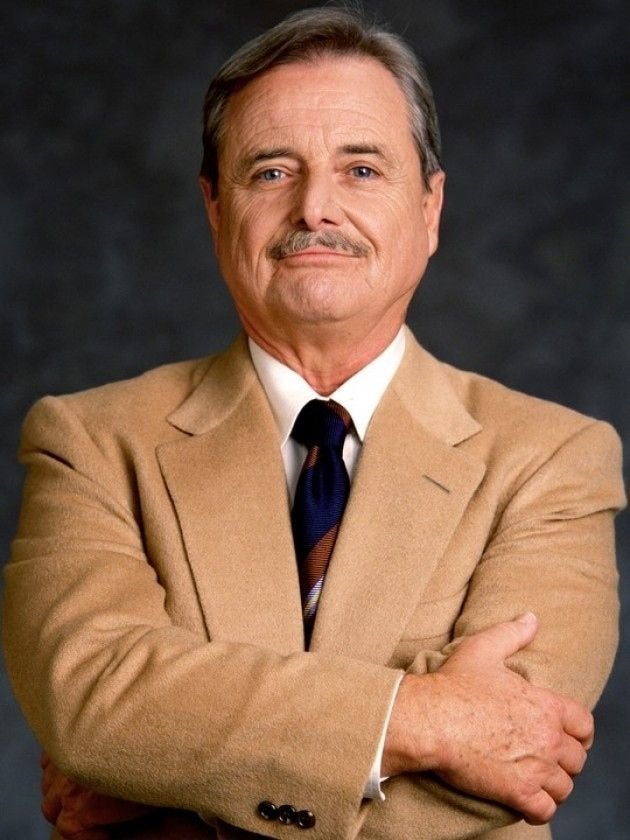 Teachers We Wish We Had