 The hologram trend continues to trudge along, with each week bringing news of plans for another late celebrity's digital resurrection. This week: Marilyn Monroe.
THR reports Monroe (who would have turned 86 Friday) is the center of an upcoming show with the working title "Virtual Marilyn Live -- A Musical Celebration of the Birth of the Pop Icon" (hopefully that will change).
She's not the only one: Usher will dance with fan holograms during his upcoming June 11th concert, which will be streamed live on YouTube. That event is part of a series which pairs musicians with luminaries in film (the most recent, and notable, of these performances was the Gary Oldman-directed Jack White concert).
Other names being floated (by THR) for hologram consideration include Jimmy Stewart, Marlon Brando and Haank Aaron (why not!). Of course, the landmark hologram performance came in the form of a bright (and tall) Tupac Shakur, who digitally stunted all over the Coachella stage he shared with Snoop Dogg and Dr. Dre.
As with most things in the entertainment industry, the holograms are a big business. Potential earnings for the estates of dead celebrities could bolster holdings that already run quite deep. Forbes reports Michael Jackson's estate raked in $170 million and Elvis Presley's brought in $55 million. Monroe dialed up a still-impressive $27 million.
Of course, where there is money, there are lawyers. THR reports that the Monroe event "could signal the type of legal fights to come," as the company owning copyrights pertaining to the actress and singer is not working with the company creating the hologram (though a representative says the companies will probably eventually collaborate).
So what say you, readers? Are you eager for a projected version of the Hollywood icon, or are you already growing wary of seeing dead celebrities prance around?
For more on the story, including why upcoming holograms will be more realistic than Tupac's, head over to THR.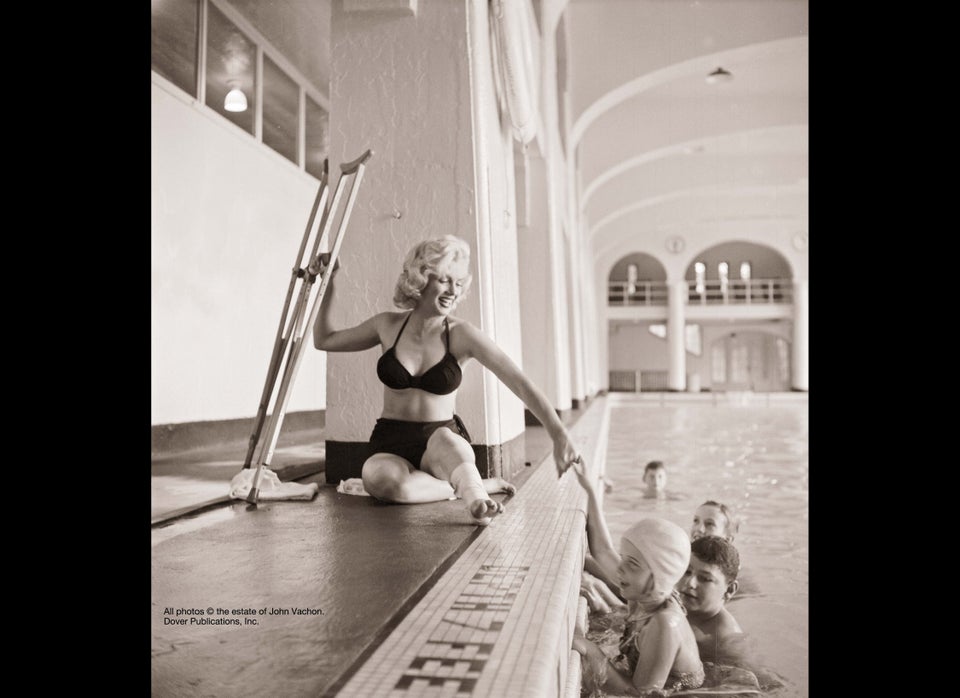 Marilyn Monroe: The Lost Nudes
Popular in the Community