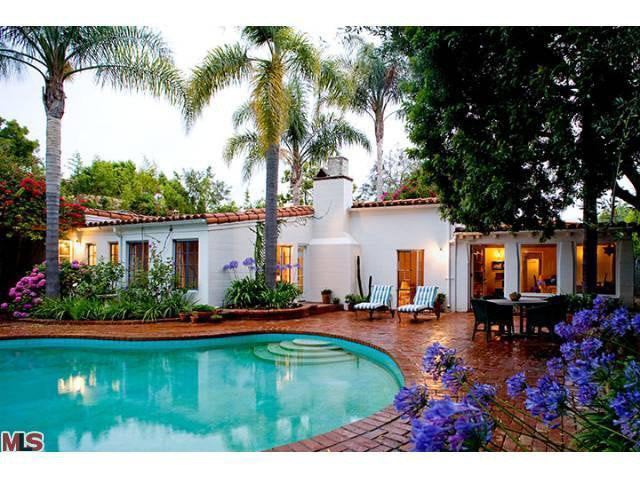 Marilyn Monroe's influence on real estate goes beyond the grave -- or the crypt rather. The Brentwood house that she died in 50 years ago on August 5 became a hot property literally overnight.
On the day after she died, it is said her estate received a half-dozen offers to purchase the home. At the time of her death -- ruled an accidental drug overdose (one expert ruled out Monroe committing suicide) -- she had owned the 2,600-square-foot Spanish hacienda for about six months, having paid about $90,000. She carried a loan on it and punched the mortgage clock to the tune of $320 a month. Despite a somewhat unclear ownership paper trail, we know that the last time the house changed hands was in 2010, when the purchase price was in the vicinity of $3.5 million. (The photos below were taken at that time.)
The one-story white stucco house was built in 1929. When Marilyn Monroe bought it, it had three bedrooms and two baths plus a detached guest house. The legendary actress used one bedroom for herself, installed her housekeeper-companion Eunice Murray in a second bedroom and the third bedroom was used as a "telephone room," according to various reports. There was, and still is, a kidney-shaped swimming pool in the backyard that Monroe reportedly never used.
To see pictures of Marilyn Monroe's last home, check out the gallery below.
PHOTO GALLERY
Marilyn Monroe's Home
Calling all HuffPost superfans!
Sign up for membership to become a founding member and help shape HuffPost's next chapter