Extraordinary lost photos of Marilyn Monroe have surfaced, showing how the star really looked before she hit fame and blossomed into a Hollywood icon.
The images show a 20-year-old actress by the name of "Norma Jean," the first image taken from her very first photo shoot in 1946.
Back then, Norma Jean was a youthful brunette woman, a far cry from the blonde bombshell image in classic films like "Gentleman Prefer Blondes."
The rare photos were recently approved for auction and will go up for sale shortly. It's a timely find, as hype (including a Vogue cover) has been building for Michelle Williams' upcoming turn as Monroe in "My Week With Marilyn."
How many millions do you think the Norma Jean photos will fetch?
PHOTOS: 20-year-old Norma Jean: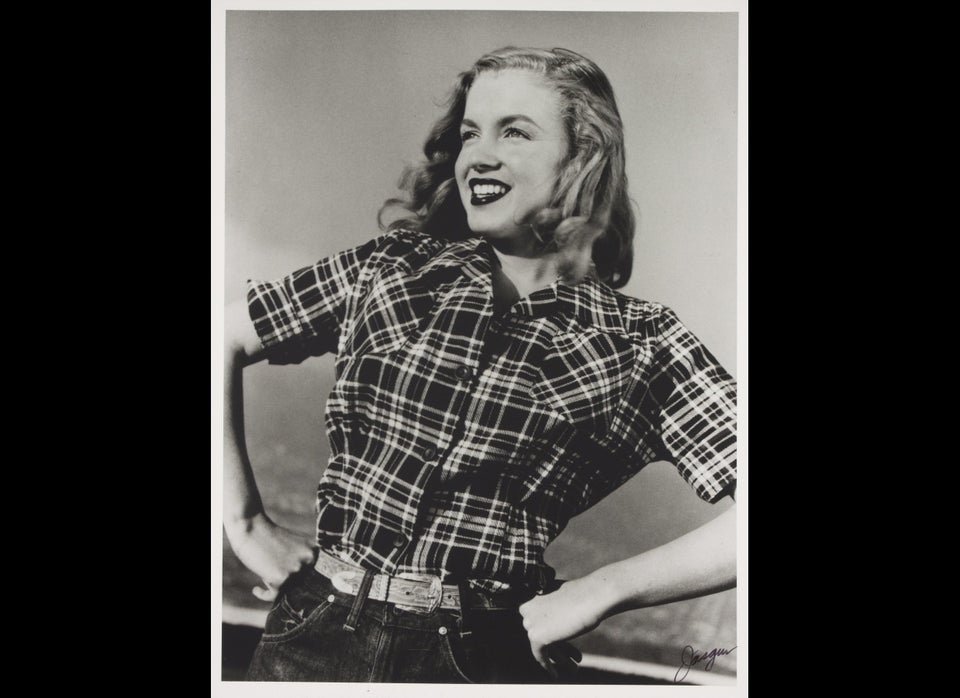 early marilyn monroe photos
Related