Marilyn Monroe's iconic frock that flew up as she stood over a subway grate in "The Seven Year Itch" sold at a Profiles in History auction for $4.6 million, around $5.5 million with fees, on Saturday, Reuters reports. It was estimated to fetch between $1 and $2 million.
The William Travilla dress was part of 600 costumes and other pieces of memorabilia sold by actress Debbie Reynolds.
She also put another Monroe outfit on the block -- her red, "Gentlemen Prefer Blondes" number, which brought in $1.2 million (and was guessed to go for $200,000 to $300,000), according to Reuters. Other items sold include costumes worn by Grace Kelly, Elizabeth Taylor, Judy Garland, Audrey Hepburn and Marlon Brando.
Reynolds previously told the Associated Press, "I consider myself a fan. I'm a fan who was lucky enough to be among stars, so I collected them," however keeping up the collection became costly. She added, "I won't have so many children to take care of, so I won't have quite so much responsibility and I can rest a little more."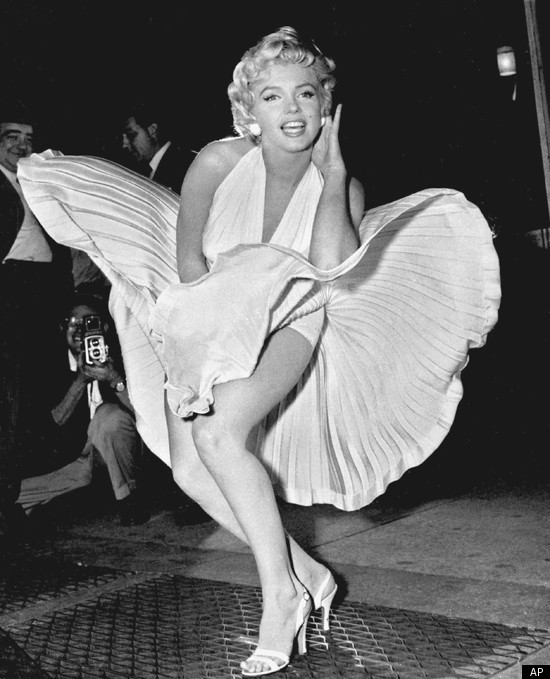 See this video for a bit of biographical information on Marilyn Monroe: