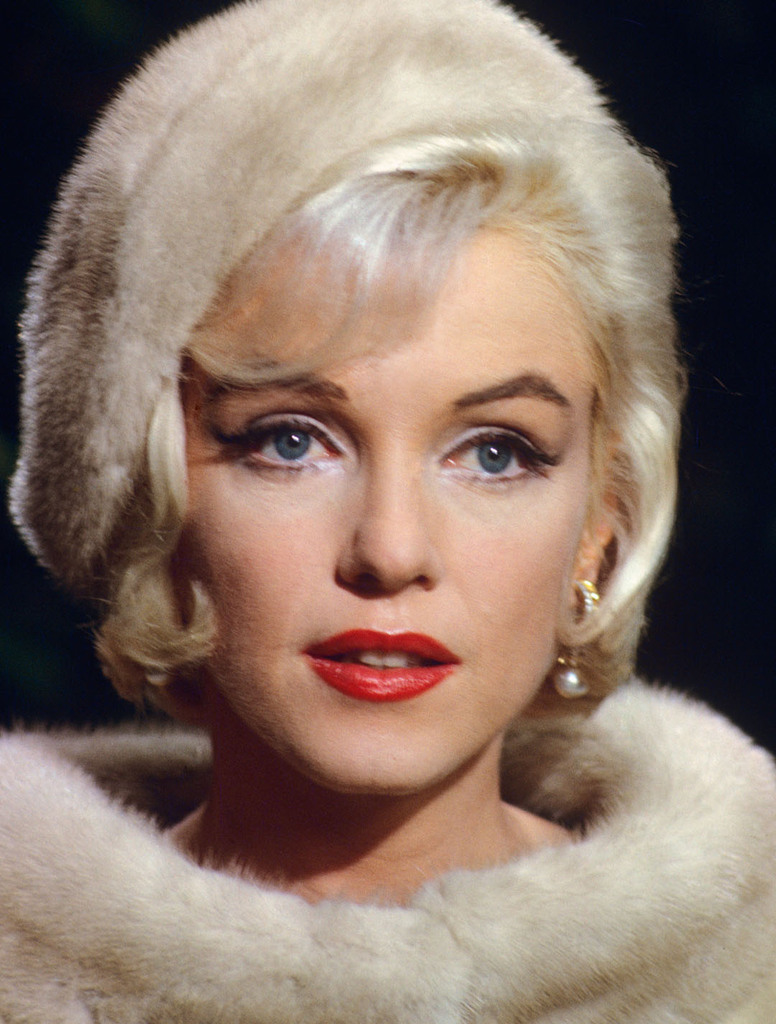 (Photo courtesy of Lawrence Schiller/Taschen)
Marilyn Monroe was not perfect.
She had a reputation for being irresponsible, and she was at times the poster child for tardiness. But Marilyn was also unrelentingly beautiful; maybe because of that trait, a little creative license was allowed on more than one occasion.
Lawrence Schiller was one of the last people to witness that beauty firsthand when he was just a mere 23 years of age. Now, as we near the 50th anniversary of her untimely death, Schiller has partnered with book publisher Taschen in creating a limited edition book of his time spent with Monroe, aptly entitled Marilyn and Me: A Memoir in Words and Photographs. Last month, Vanity Fair put Marilyn on the cover, with an excerpt from Schiller's book. "I was very flattered they printed 9,000 words of mine -- the Taschen book is only 30,000 words, so in essence a third of the book was published in that issue," said Schiller at a book signing in Beverly Hills Thursday night. "But if you read the book in its entirety, you'll see it has a little more intrigue and mystery. Of course, I think Graydon Carter, (the editor in chief of Vanity Fair) did a wonderful job. He and I certainly had some disagreements -- not on the layout or the words but on certain other aspects -- but I respect him immensely."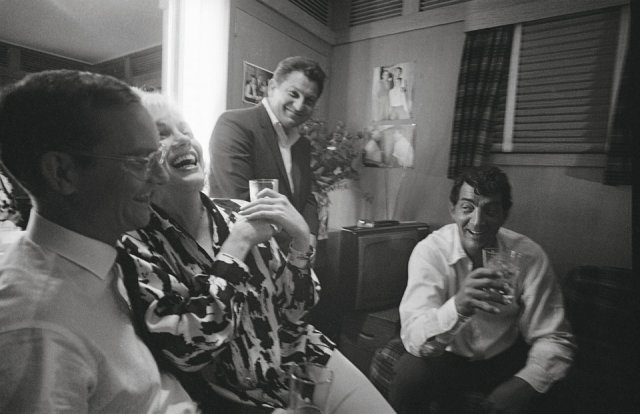 (Photo courtesy of Lawrence Schiller/Taschen)
Schiller started out as a sports photographer. "The most important thing you learn as a sports photographer is anticipation -- not where the action is taking place, but where it's going to take place. Not where the subject is now, but where they're going to be," muses Schiller. "In all of my work -- Bette Davis, Marilyn Monroe, Oswald's gun -- why do I come out with with the best photograph of DiMaggio and his son (at Monroe's funeral) when there are 30 other photographers next to me? Why is my frame the decisive frame? I'm not taking shots of them as they approach; I'm anticipating the movement. When I see the composition just right, I let them move into the frame and I hit the shutter just once -- there's only one frame."
Death -- regardless of whether one's name is scrawled in cement at Grauman's Chinese -- creates immortality. Schiller's homage to his fleeting time with Monroe is not only a stunning tribute to the iconic actress, but it further solidifies the enduring grasp Monroe has on us, on popular culture, and in filmic history -- not just on the page, but in the annals of our hearts. Here's what Schiller had to say about the legendary Marilyn Monroe:
Something I didn't write about in this book, was that she never told me how to take pictures, and I never told her how to pose. Sure, on our very first day together, she did give me some direction, I was 23 years old and nervous, and she could tell. But here's the thing: At that point in her life, she had been photographed by every major photographer in the world, from Avedon to Milton. So this 23-year-old kid comes to photograph her, and she had to protect her asset -- and her asset was Marilyn Monroe. She taught me a lot in the first five minutes and I never forgot it -- ever.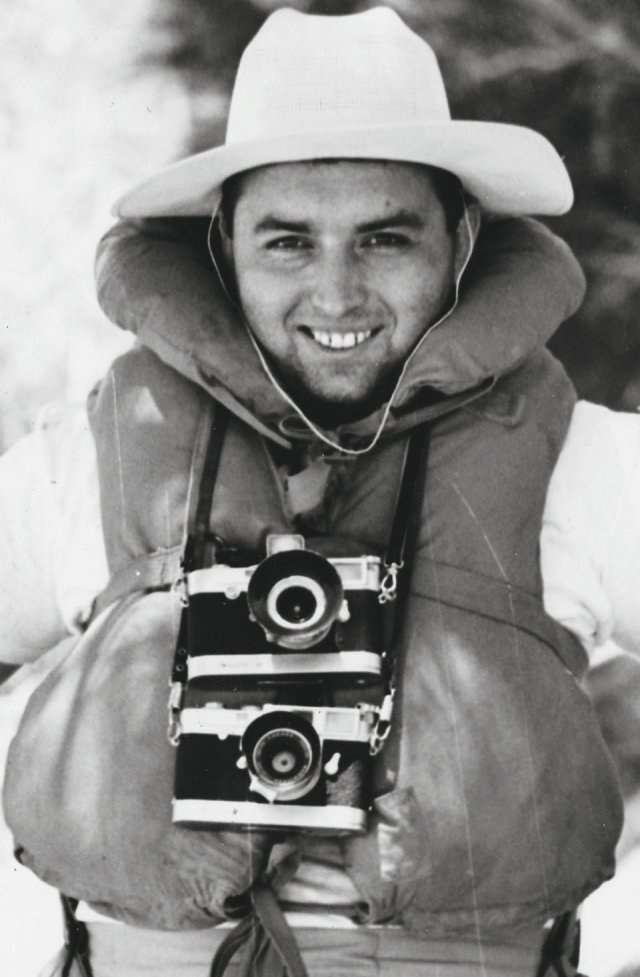 (A young Schiller;
Photo courtesy of Lawrence Schiller/Taschen)
"I didn't walk the beach with her alone, I wasn't in the bedroom with her alone, I wasn't there when she woke up in the morning and came out of the darkness. I know she was desperate in 1962 when I worked with her a second time. The same week I see her, Bert Stern is photographing her for Vogue and George Barris is shooting her for Cosmopolitan. In each shoot, she's an entirely different person. I think Marilyn could present herself any way she wanted. She had reached the point in her life when she had used up all the weapons that she had, and she resorted to the only one she had left, and that was her body. In a way, it was very tragic, because she wanted to be respected as an actress, she wanted to be thought of as Simone Signoret or Anna Magnani or Bette Davis."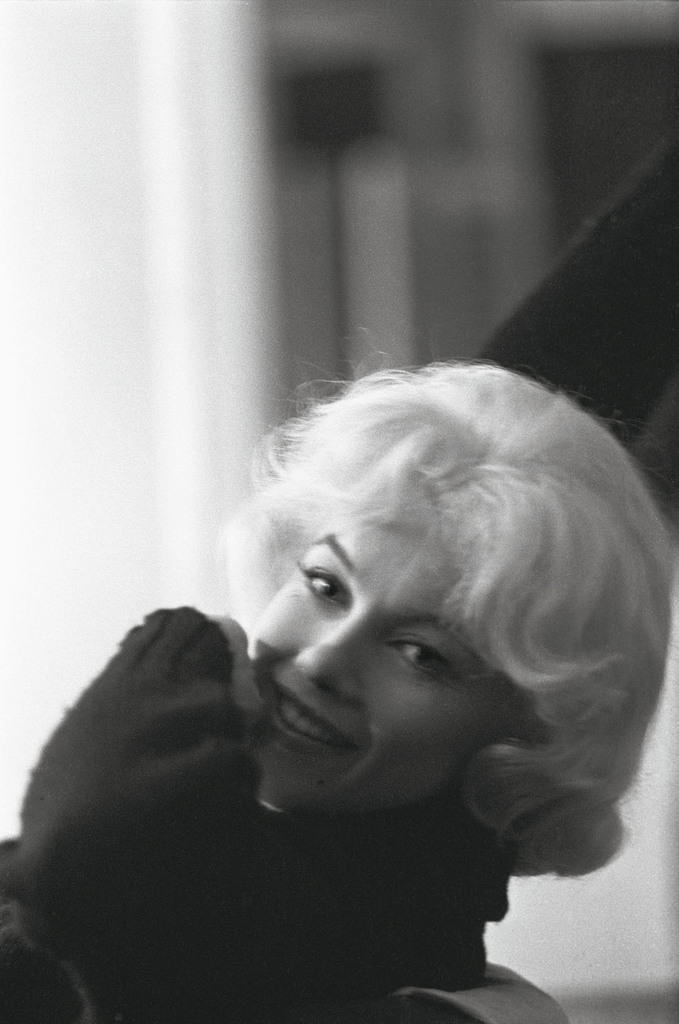 (Photo courtesy of Lawrence Schiller/Taschen)
So has Schiller seen last year's film My Week with Marilyn? "You know the director of that film (Simon Curtis) came to one of my openings not long ago and asked if I'd seen the movie and I told him I hadn't; he couldn't understand why not. So I told him, 'When you've experienced the real Marilyn, it's difficult to watch a movie about her.' I didn't want to have the memories of my experience tarnished in any way."
Related
Popular in the Community