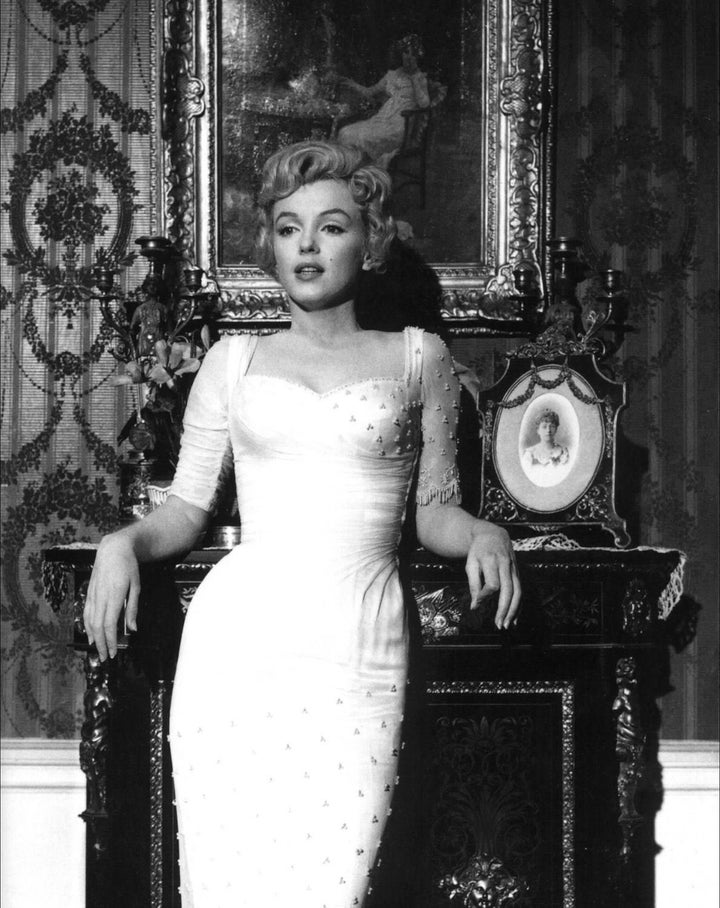 A check signed by Marilyn Monroe on the day before her death suggests a low likelihood that the actress was contemplating suicide, according to Dr. S. David Bernstein, a Harvard-trained forensic psychologist and head of the Connecticut-based Forensic Consultants LLC. The check is about to be auctioned off in Beverly Hills by Heritage Auctions, part of a 15-lot collection of items commemorating the life of Marilyn Monroe.
The $228.80 check, which Monroe used to pay for the purchase of a white chest of drawers from Pilgrim's Furniture, was dated Aug. 4, 1962, the day before her death. Her death was ruled a probable suicide. But according to Bernstein, who did not receive compensation for his analysis, there is something about the behavior that is inconsistent with someone planning their suicide.
"People about to kill themselves frequently engage in self-soothing behaviors," he told The Huffington Post. Shopping sprees are definitely one of those behaviors, he said. "Spending -- and giving things away -- make us feel good," he said.
But this was a single purchase, Bernstein said. "A single item -- especially something practical like a chest of drawers and of a low value like this -- suggests a frame of mind of 'I'm going to be here for awhile,' " he said. "If I were doing a psychological autopsy, this would be intriguing. This would be more consistent with someone who is not suicidal."
Bernstein says buying a chest of drawers that you are going to fill up with things is an action taken by someone who "plans to be around awhile," not about to end their life. "It's an inconsistent behavior" for someone planning suicide, he said.

Monroe's appeal lives on, even 50 years after her death. Margaret Barrett, Heritage's director of Entertainment & Music Memorabilia, said that "there are other stars who had film careers that were as successful and longer lasting, but no star will ever capture the hearts and wallets of collectors quite like Marilyn Monroe." The current online bid for the check is $8,000.
According to Squidoo.com, Marilyn Monroe posters remain one of the top-sellers among students decorating their college dorm rooms.

Calling all HuffPost superfans!
Sign up for membership to become a founding member and help shape HuffPost's next chapter