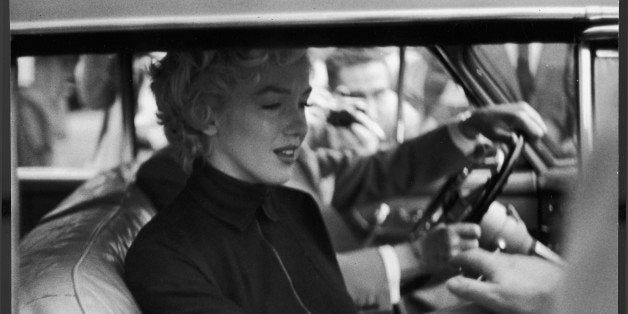 This isn't a side of Marilyn Monroe we're used to seeing.
Taken on October 6, 1954, the stark photos below show the legendary actress standing by silently, tears welling up in her eyes, as her lawyer, Jerry Giesler, announces her divorce from New York Yankees slugger Joe DiMaggio.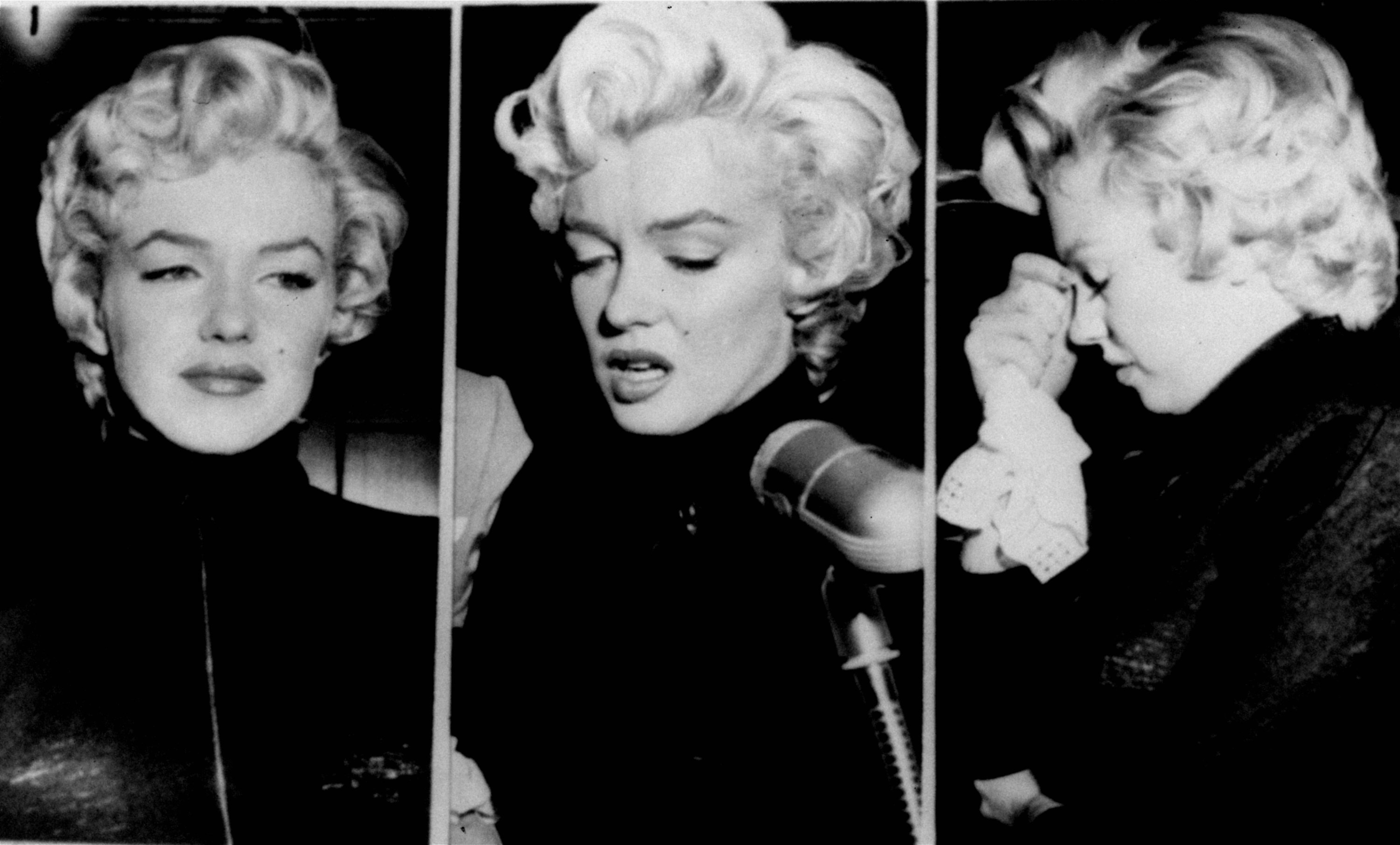 (Photo courtesy of AP)
"Nobody had been surprised when they got married -- they had been going with each other for two years. Nobody doubted their love -- they had smiled happily through their married life. And almost nobody professed surprised when they broke up -- the conflict in their two careers seemed inevitable."
For more images of Monroe on the day her divorce was announced, see the gallery below: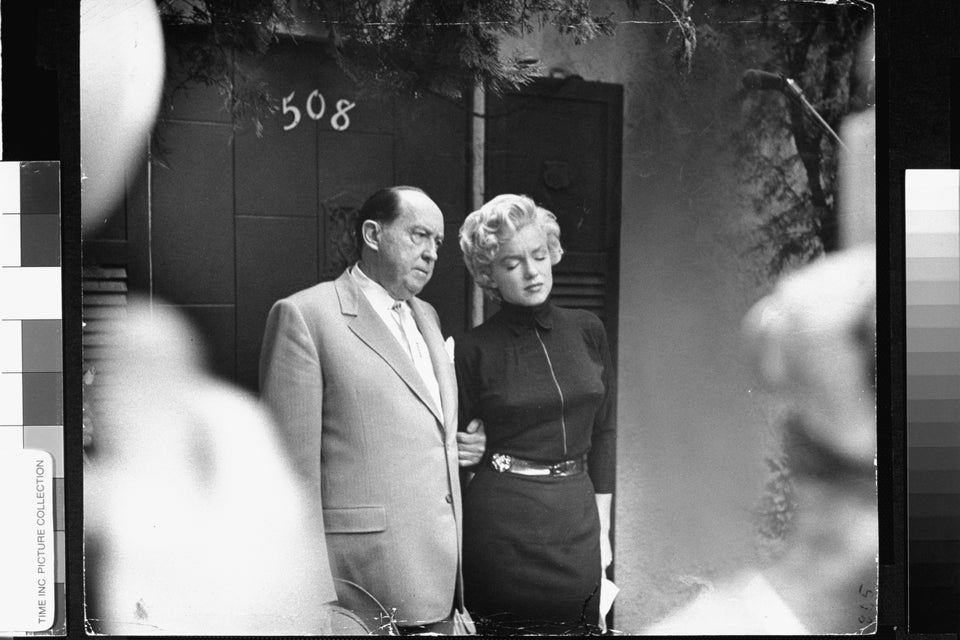 Marilyn Monroe's Divorce Announcement