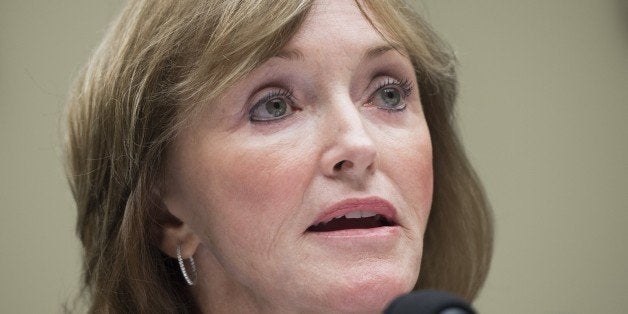 A senior government official with almost unparalleled authority over the U.S. health care system is stepping down, ending a tenure that included one highly publicized, highly consequential failure on Obamacare as well as significant, if less heralded, successes.

Marilyn Tavenner will resign as administrator of the Centers for Medicare and Medicaid Services, effective at the end of February, officials in President Barack Obama's administration told The Huffington Post. Andrew Slavitt, the agency's second-ranking official, will take over in an acting capacity. An announcement is planned for Friday.
Tavenner is the latest high-profile resignation after the botched early implementation of the Affordable Care Act. The biggest change came at the top of the chain, when Health and Human Services Secretary Kathleen Sebelius ended the second-longest tenure in the 62-year history of that cabinet position in June. Sylvia Mathews Burwell succeeded Sebelius, bringing her reputation as a seasoned manager to the position.
Like Burwell, Slavitt boasts a background in corporate management, which may aid his prospects for Senate confirmation should the president ultimately decide to nominate him for the top post. But any nominee would face a confirmation battle in a Senate newly controlled by Republicans more interested in derailing Obamacare than assuring a smooth transition of its leadership.
Tavenner isn't a household name, but she heads an agency that spends more money than the Pentagon every year -- and, through Medicare and Medicaid, provides health insurance to nearly one in three Americans. Modern Healthcare magazine, in its most recent ranking of the 100 most influential people in health care, ranked Tavenner fifth.
Tavenner's responsibilities have included one task that her predecessors never faced: implementation of the Affordable Care Act. Many will remember her for her management of that episode -- and, in particular, the development of HealthCare.gov, the Obamacare insurance-shopping website that launched and promptly crashed on Oct. 1, 2013. The website essentially was nonfunctional for nearly two months, creating a severe political crisis for the Obama administration and nearly unraveling Obamacare itself.
Exactly who in the administration was chiefly responsible for the debacle, and how they failed, remains the subject of great debate -- even among those who were on the inside. Steven Brill's new book, America's Bitter Pill, gives one deeply reported account and pins a large share of the blame on poor management by Tavenner's agency. Tavenner herself apologized for the HealthCare.gov disaster at a House hearing in October, during which she underwent withering question by committee members. The Centers for Medicare and Medicaid Services also was later responsible for reporting inflated enrollment figures.
Less publicly, but no less importantly, Tavenner's agency has received criticism from consumer advocates, who say that, in crafting the new rules for the Obamacare marketplaces, it went too easy on insurers, drugmakers and other key players in the health care industry.
But Tavenner's many defenders, inside and outside the administration, point to the obstacles she faced -- including a bureaucracy not up to the task of developing such a website and enormous political pressure, sometimes from Republicans in Congress and sometimes from higher-ups in the administration. "When bad information from the bottom meets unrealistic expectations from the top," one health care lobbyist sympathetic to Tavenner told HuffPost, "bad things happen to the person in the middle."
Others cite the law's successes, which haven't always received the same level of publicity.
Tavenner, a nurse by training who rose to become an executive at the for-profit hospital chain HCA and the top health official in Virginia, also has a longstanding interest in finding better ways for Medicare and Medicaid to encourage medicine that is better, cheaper, or both. Here, too, there are real, if tentative, signs of progress: Health care spending is rising at historically slow rates, and research suggests hazardous medical errors inside hospitals are on the decline, although most experts think it's too soon to know how significant or permanent these changes are.
"If I could rewind the clock, we would have had a smoother implementation last October," Tavenner acknowledged in an interview with HuffPost. But she said she was proud of what the law has accomplished. "Our quality work was huge. We were able to make progress. We're now seeing data out there, showing reduction of patient harm and increasing quality. And we've been able to do a lot on costs. Whether you look at our own actuary data or reports from outside the government, we're doing better on costs than we have in a long time."
"Marilyn Tavenner has devoted five years and countless hours to the cause of improving health care quality, holding down costs, protecting the Medicare Trust Fund and expanding access to affordable health care coverage to millions of Americans," HHS Secretary Burwell said in a statement to be released Friday. "In so doing, she delivered historic results that have impacted countless lives -- both today and for decades to come -- all for the better."
At the health agency, Tavenner maintained good relationships across the aisle, according to insiders, despite the toxic political environment around Obamacare. "She's not been viewed in town as a particularly political figure. She's viewed as a manager, which says something about her leadership," said Karen Ignagni, president of America's Health Insurance Plans, an industry lobbying organization.

Maintaining that reputation will be no less a challenge for Slavitt, who assumes command of the agency just months before the Supreme Court hears a new, existential challenge to Obamacare -- one that threatens to take back the subsidies millions of consumers receive to cut their health insurance costs. Slavitt, a Harvard Business School graduate, was deeply involved in HealthCare.gov development as an executive at one of the contractors that built it, Optum, a unit of the health insurance giant UnitedHealth Group. He has been the principal deputy administrator at the health agency since June.
Whatever Slavitt's qualifications, filling the position of Centers for Medicare and Medicaid Services administrator has been a major challenge for Obama and his predecessor, President George W. Bush, in contrast to the relative ease previous presidents had with their nominees to the agency.
This story has been updated to include comment from Marilyn Tavenner.
Before You Go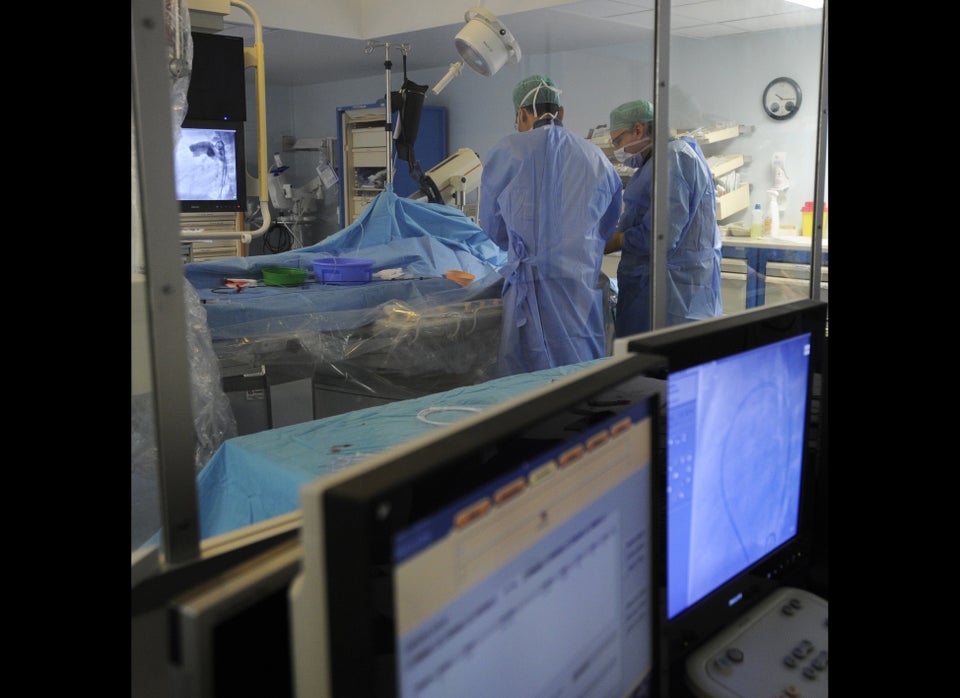 Lies And Distortions Of The Health Care Debate
Popular in the Community