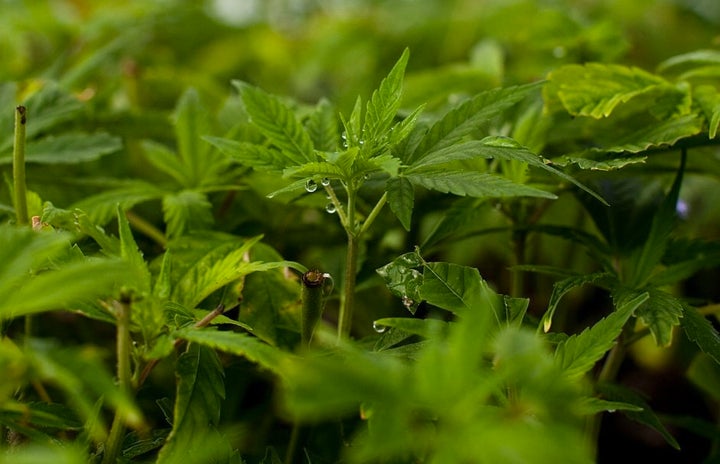 SAN FRANCISCO -- Buckling under increased pressure from the federal government, California's oldest marijuana dispensary quietly shuttered last weekend, according to a message on its website.
U.S. attorneys began forfeiture proceedings against the Fairfax-based Marin Alliance for Medical Marijuana, which has been operating since the state legalized cannabis for medical use in 1996, in November. The shop's landlord had already started a similar eviction process earlier this year.
"We are very sorry to announce that we have shut our doors until we can resolve certain legal issues," the club's statement read. "The battle is not over, but we must await further court action that will allow us to reopen, hopefully within a month or two."
U.S. Attorney for Northern California Melinda Haag specifically targeted Marin Alliance for closure because of its proximity to nearby Bolinas Park. Under federal law, medical cannabis shops are prohibited from operating within 1,000 feet of a park or school.
But the dispensary drew wide support from the Fairfax community. Not only did the town's council and mayor specifically pass a resolution supporting the business, but Marin Alliance owner and director Lynette Shaw, a medical marijuana patient herself, was careful to never violate any state or local laws.
"The whole town [of Fairfax] is up in arms," Greg Anton, Shaw's longtime attorney, told SF Weekly when his client first received a threatening letter from Haag last month. "For them to choose her to make an example of is like saying, 'We don't want to hurt the people in the house, but we'll burn the house down.'"
Shaw decided to sever her relationship with Marin Alliance, according to the company's website, and will no longer respond to inquiries from the press.
Meanwhile, marijuana advocates across the state continue to fight federal pressure against the industry. On Tuesday, a group of activists proposed a 2012 ballot initiative that would create a system for regulating medical cannabis through the Department of Consumer Affairs and require cities and counties to approve at lease one shop per 50,000 residents.
For more on the Obama administration's war on weed, take a look at the video below:
Popular in the Community